In this article we will review the new option for agency branches.
An agency branch is an entity which you can link "CRS agents" into it, while the user is attached to a branch, the user will have these possibilities only:
See the bookings made by the branch only
Amend bookings made by the branch only
See reports only related to the branch
Use the booking limit / credit limit / deposit of the master agency
In order to create a branch, go to "Agents" > "Branches" and create a new record.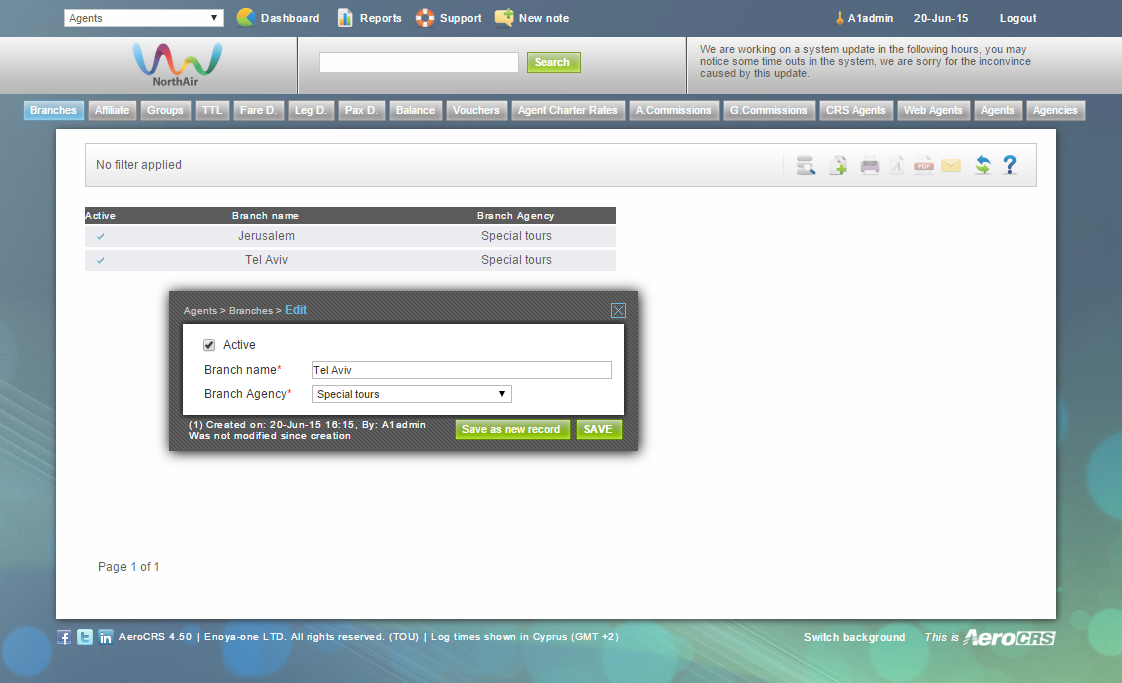 Please make sure to correctly relate an agency to the branch, as this is an action which can not be undone.
After creating the agency branch, go to "CRS agents" in "Agents" and allocate the user to the branch.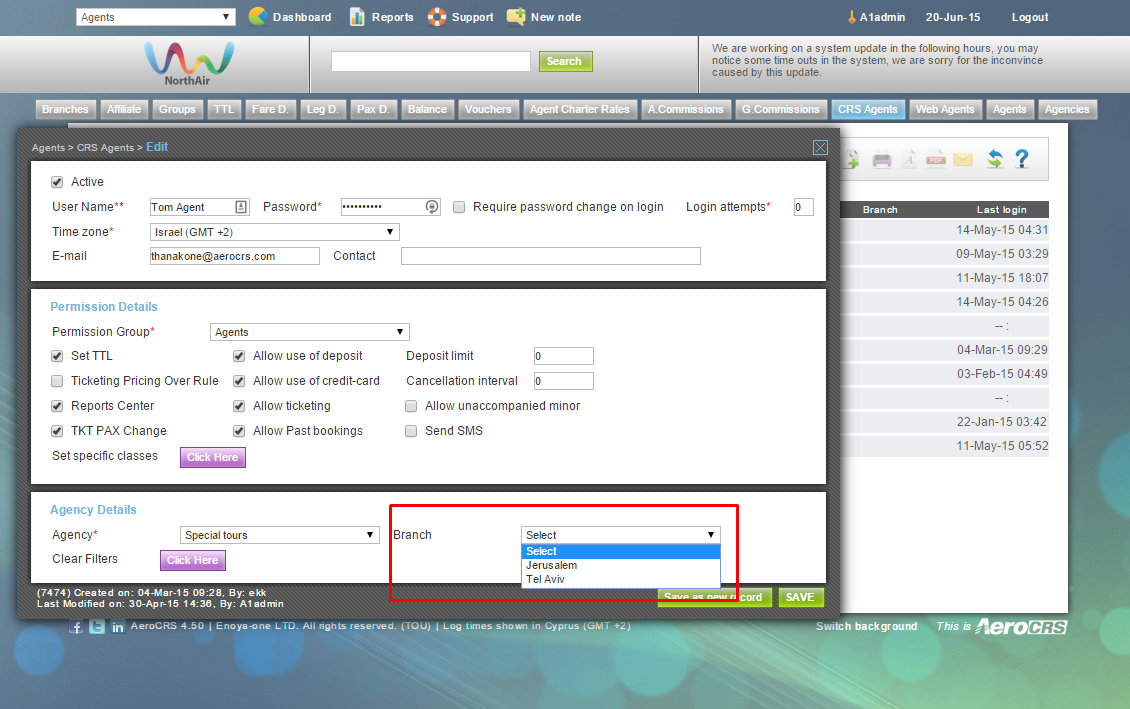 From now on, the user will have access only to the related branch.
If you would like to change an existing booking branch, in the booking screen, on the agency details, you have an option to select the branch.