Dear customers,
We would like to update you that we have recently added a new functionality that allows you to add a remark while using the SCF command or filters in the Seat Control sub-module.
In order to set them you need to go to Operations Administrations > DST notifications.
While creating the new notification please notice that you will need to leave destinations and show on empty (do not select any option).
You will need to mark only the option Show on Seat Control.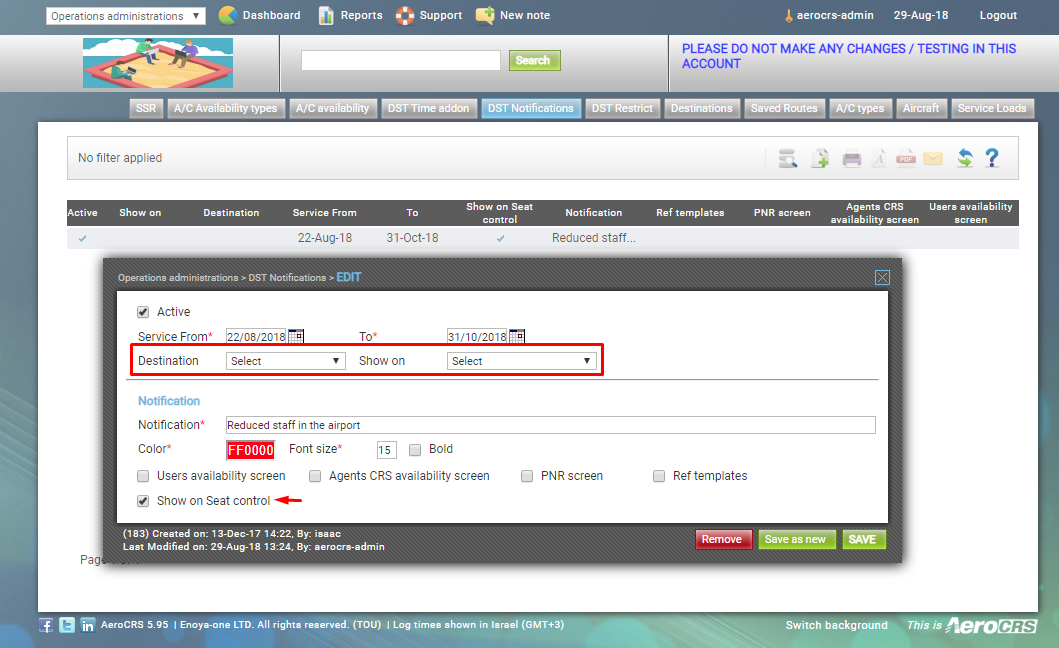 Active: To activate or deactivate the notification.
Service From/To:  Period of time which the notification will be showed.
Notification: Remark that should be showed.
Once a filter or SCF is used the notification will be showed like this: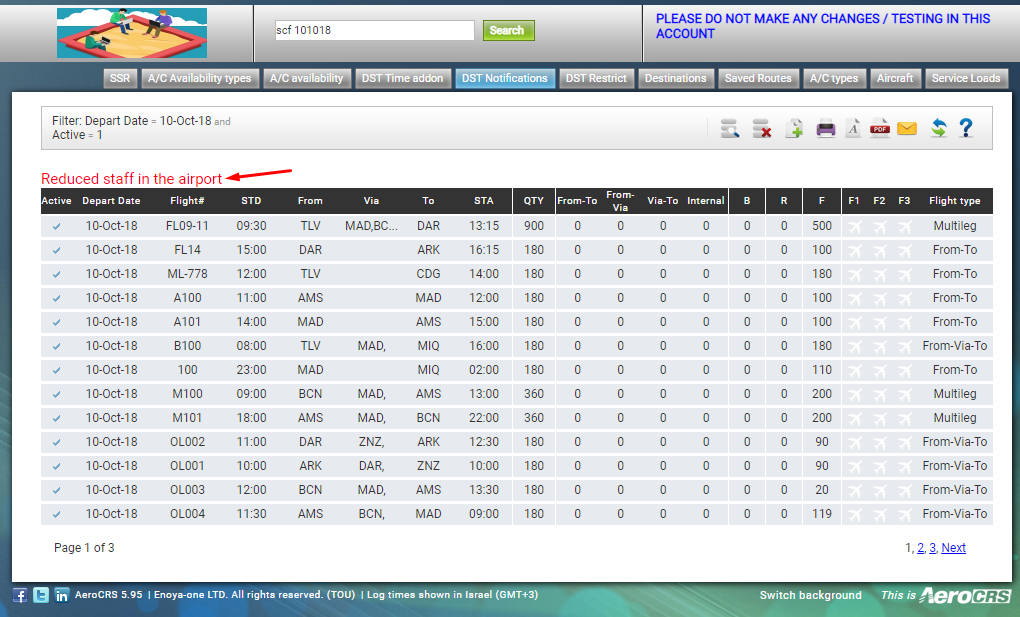 If you have any further questions about this new feature, please don't hesitate to contact us by
submitting a ticket
to our Support department, and we will be more than happy to assist you at any time.