Dear Customers,
We would like to update you on a new feature that can help in cases of reservations that require manual handling.
The new feature will allow a specific SSR to restrict the option of the passenger to manage their booking online using the MMB (perform changes and cancellations).
To achieve the following setup in your platform, all you need to do is to:
Reach the SSR module [Operations administrations > SSR].
Choose an existing SSR or create a new SSR for the occasion.
Check the 'Block SSR for MMB' checkbox.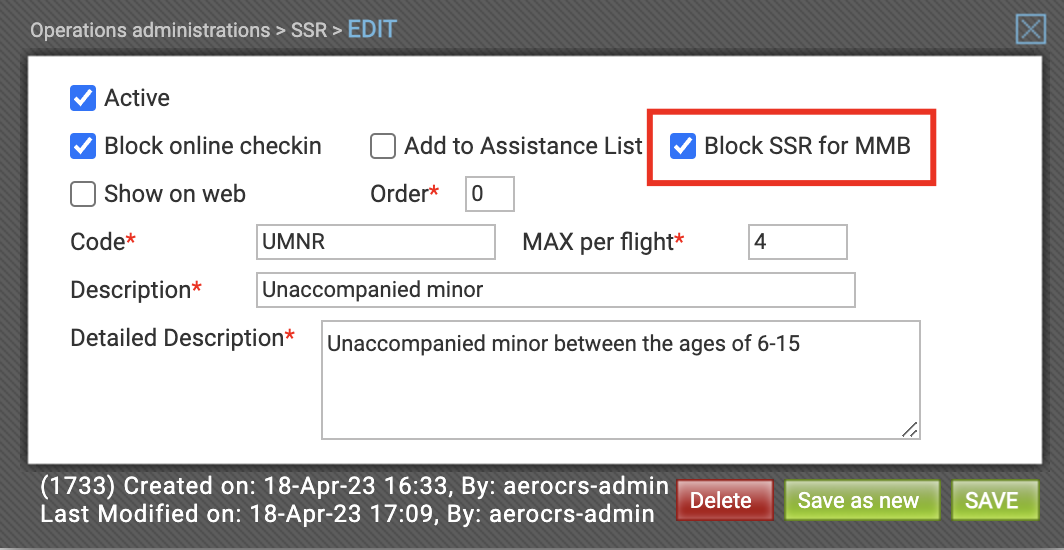 Once completed the above, the SSR will be visible as a "Block MMB" active SSR: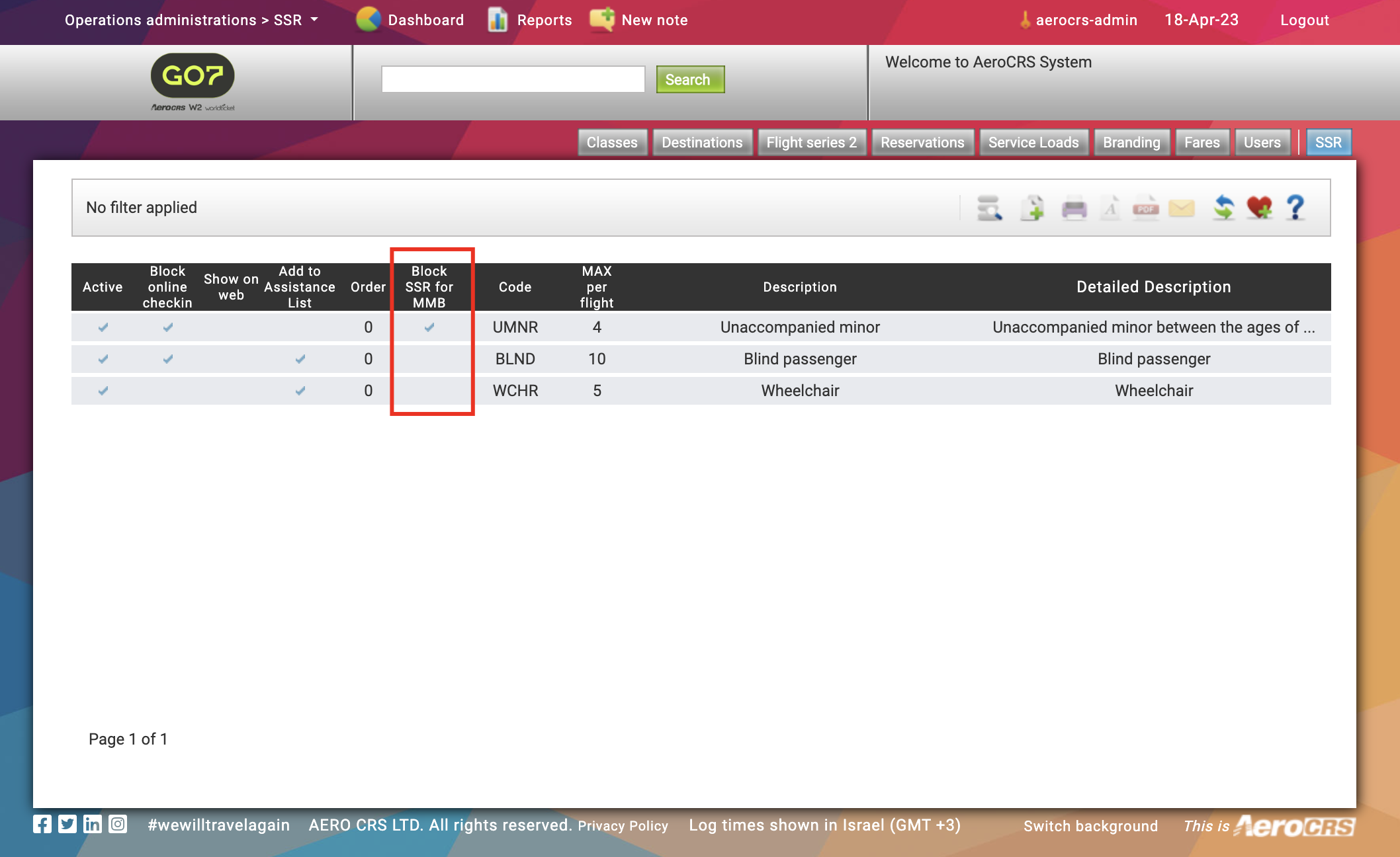 In case one of the passengers will have a specific PNR with the MMB restriction,
no changes or cancellations will be allowed through the website.