Dear Customers,
We've optimized the PNL/ADL process to support all flight types, so you can now send messages to SITA/E-mail addresses for all (or only some) airports/destinations along the flight path.
The PNL/ADL Management screen, which is accessible from the flight page, was updated accordingly to reflect those updates and to allow you better control for this feature: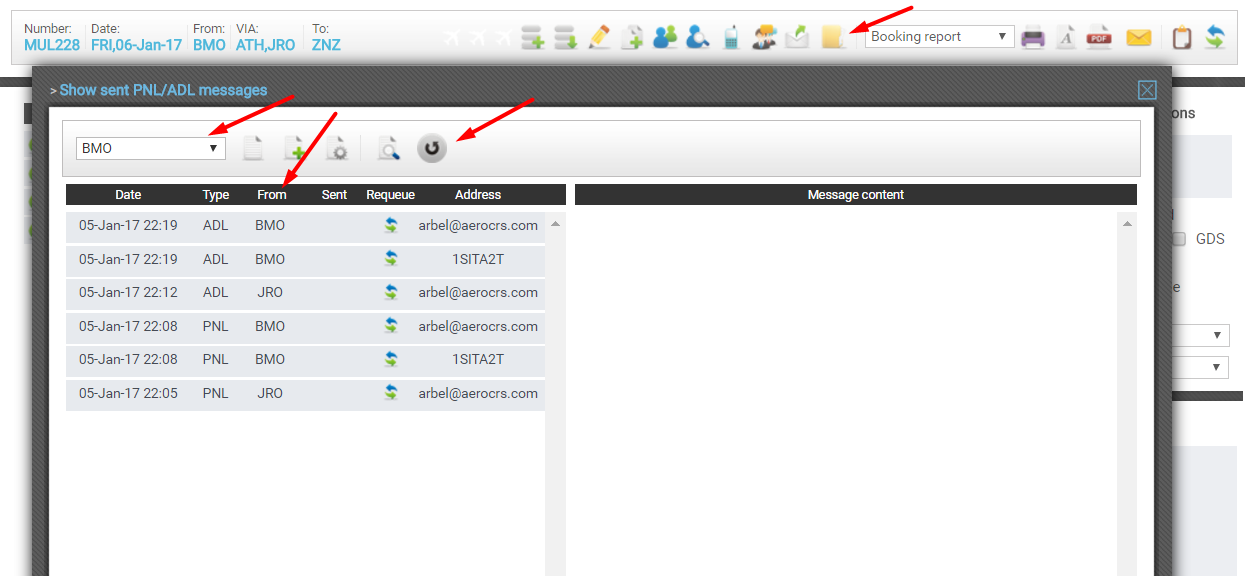 For this example, a multileg flight BMO-ATH-JRO-ZNZ, you'll notice:
New "From" column was added to message list to indicate the destination where the message was sent to.
New select box where you can select the destination to be affected by the top buttons ("Show current PNL", "Requeue PNL", "Send additional ADL"). For example, requeuing PNL message for JRO will require to select "JRO" first and then click on the "Requeue PNL" button.
New "Update cache" button to manually update this flight in our flight cache. This button should normally not be used unless you can't see the flight destinations in the select box.
For any inquiries or feedback regarding this feature, please contact our support team.
Best Regards,
AeroCRS Team