Dear customers,
Starting today, if a PNR contains an outstanding balance, the customer would be able to pay it on the website.
This can be used for example for: manually added ancillaries from the airline side, amendment fees etc.
The customer would see a "Total Due" in the booking page: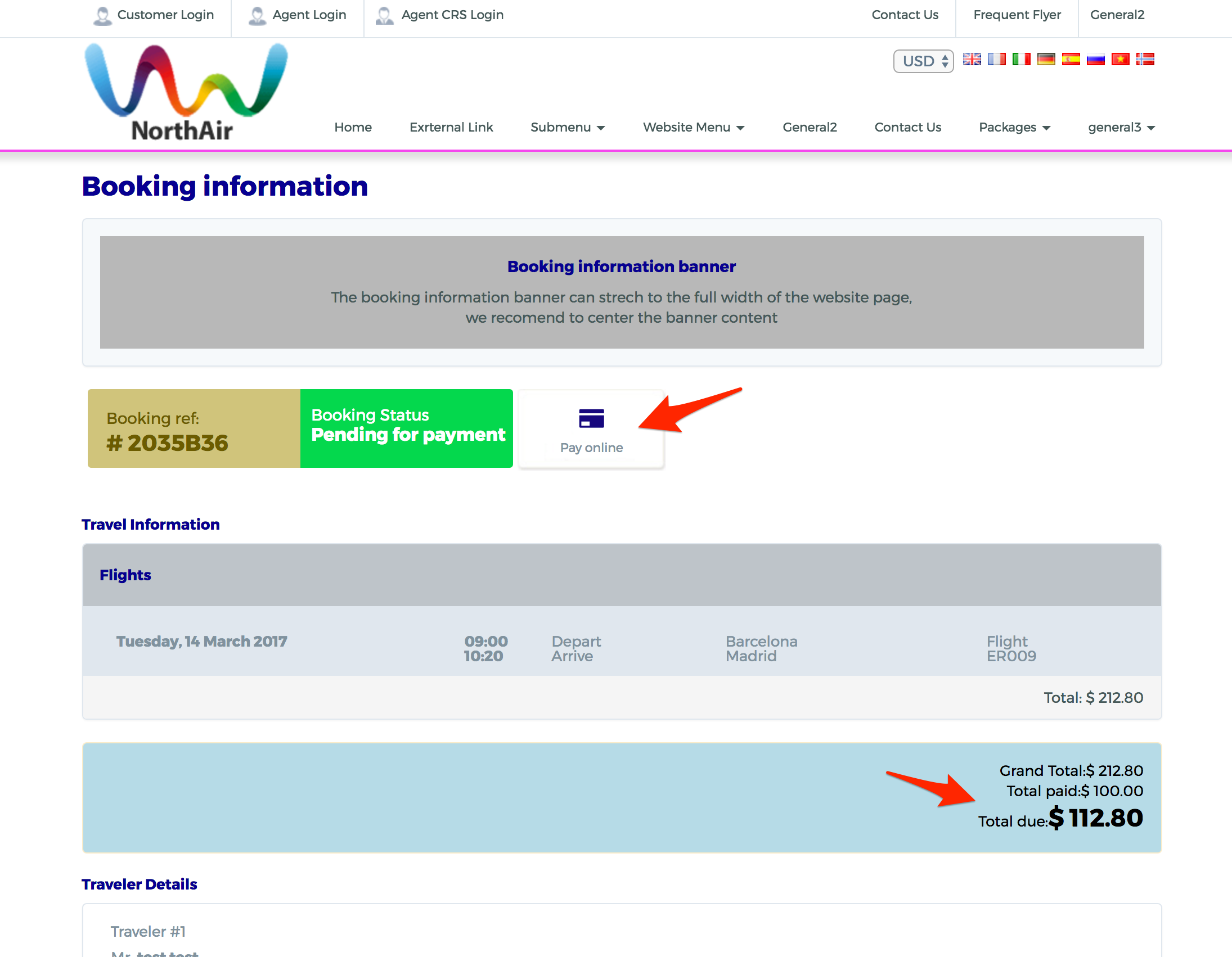 Then the customer would be able to click "Pay online" and the system would only load the balance of the booking into the payment service provider.
Note - You can send a "link for website" in the "Ref template" so customer that have an outstanding balance can access the booking directly from the link and pay.
The other option is for the customer to search his booking using the search engine.
If you have any questions, our support team is here to assist.