Dear customers,
In continue of our efforts to improve our system, we are glad to inform you of a new feature: Cabin Classes.
The cabin classes feature will allow you to create service loads in the system based on cabin classes allocation, and essentially will provide you with a better control of seats allocation.
Please note:
This is only a preparation update to the release of the Cabin Classes feature. Once the feature will be ready and implemented - we will update accordingly.
For now, the below mentioned changes are just a sneak peak of the upcoming feature.
By using the cabin classes feature, you will be able to assign seats quantity per cabin class type.
For example: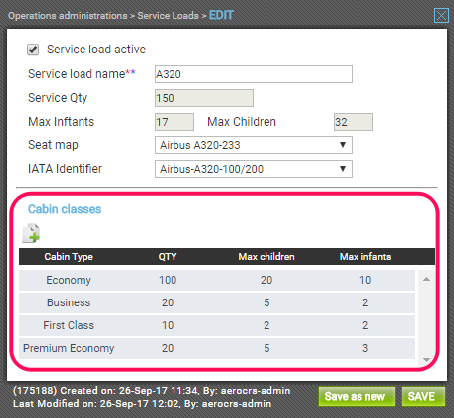 As you can see from the above sample screenshot, the service quantity of the service load cannot be changed manually. The "Service Qty" is now automatically calculated based on the values you define for each cabin class.
In the screenshot above you can see that we have created 4 different cabin classes, and for each cabin class we defined different allocations (100 seats for the Economy cabin, with max children of 20 and max infant etc.)

Eventually, the system will summarize the seats allocation from all of the available cabin classes, and will show it here: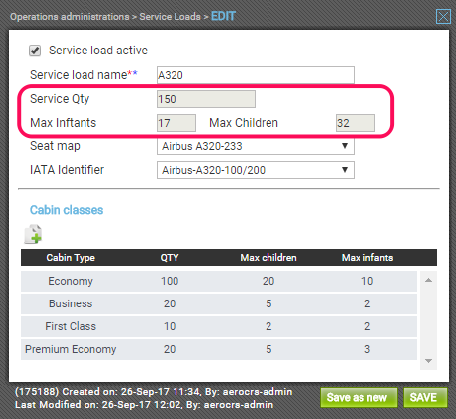 How to add "Cabin Type"?
In order to add cabin types to the Cabin Type list, you will need to allocate classes to cabins.
We have added a new selection in the class configuration screen: