Dear customers,
As an improvement requested from customers, we have added the option to see the flight screen from the availability screen.
When you search for a flight, you will see that the flight number is a link: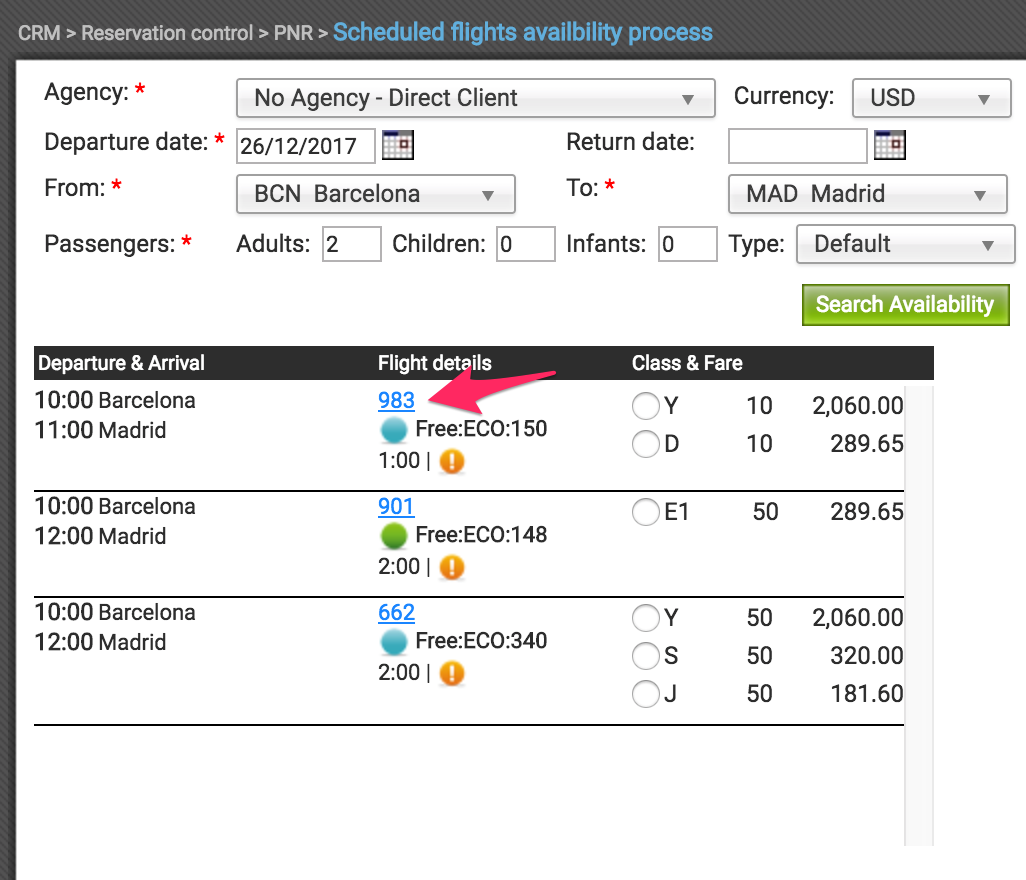 If you click on the link, the flight screen will open as a new hover (keeping the search results behind still active) this can help you look more information on the flight.
Access to the flight screen is only if the user have permission to see the flight screen.