AeroCRS has over 60 reports for you to generate, and almost unlimited reports with customized reports (Please see customized reports article).
In order to generate a report, first click on the report module at the top of the screen.
NOTE:
Reports section is shown by permissions. If you don't see the Reports button, please consult your administrator.

Select the type of report to generate: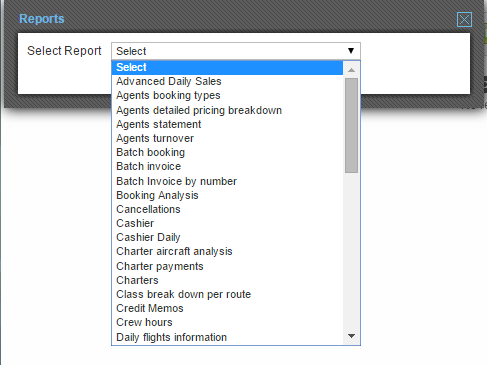 With in the report module you can filter the details according to the type of report, dates, users etc.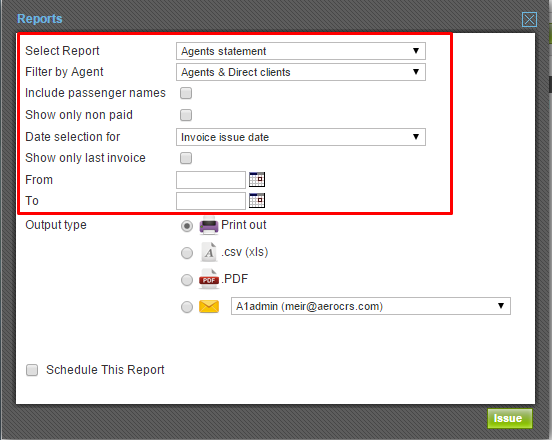 You can select how you want to export the report:
Print out
Excel Shit (CSV format)
PDF
E-mail