In this article you will learn how to change manually the TTL and/or the PTL for a specific PNR.
Quick Explanation:
TTL:
Ticket Time Limit - How many hours before the flight booking must be ticketed. TTL bookings don't cancel automatic, it displays under the TTL View sub-module.
PTL:
Payment Time Limit - How many hours after the booking it must be paid, otherwise, the booking will be canceled automatically.
Regardless of the system setting for TTL and PTL, we can change the timing manually for specific bookings we would like to expand the timing of TTL and/or PTL.

Note: only users that were granted permission to do so will be able to manually change the PTL/TTL.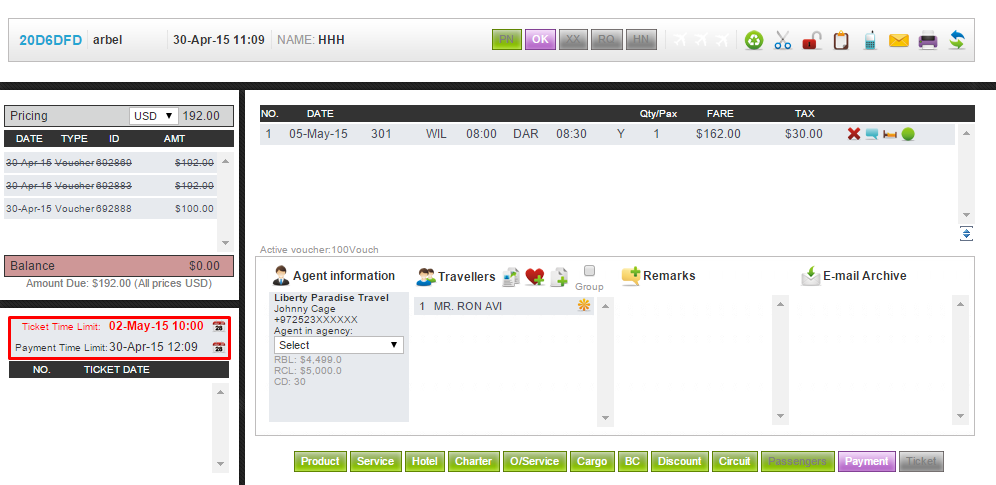 TTL which is due will be colored in red.

In order to change the timing of the TTL and / or the PTL, click on the calendar icon on the right side on the timing.
Change the timing and click the Save button.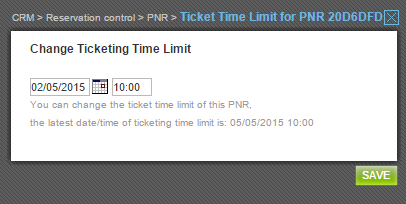 Please note:
The system will only send TTL alerts for bookings that were created by agents.
Direct customer bookings will not initiate a TTL alert to the email configured in the Company Settings section.