In this article we will learn how to schedule a report from the system.
For each report you can select if you want to schedule the report.
The scheduling set an automatic alert to the system to send you the report with the relevant information, automatically to your email.
At first, click on the "Schedule this report" tick option.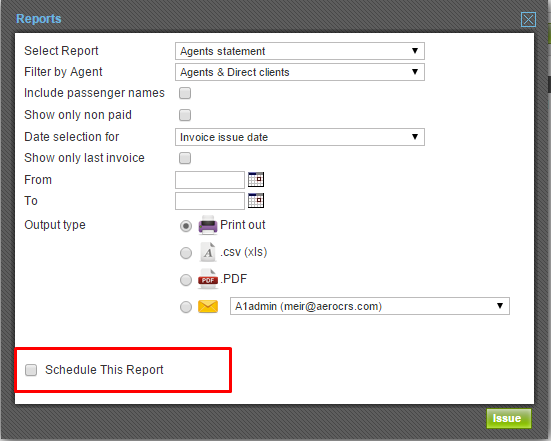 The screen now open the options for scheduling the reports:
Report period - What period of time would you like to include on the report.



Frequency - How often would you like to have the report sent?



Time of day - When would you like to have the report? Morning / Evening



Send to - To whom would you like to send the report?