In this article you will learn how to issue a refund on the PNR.
The refund option will be available only for booking which has received funds (payments).

After clicking on the Refund button, you will now see the refund popup screen.
Select the refund option to the customer:
Bank transfer
Cash
Cheque
Etc.
Then, Write the amount of refund to issue for the customer. (Make sure the currency is the right one.)

After the refund, the system shows under the pricing segment the refund option with the amount of refund as minus.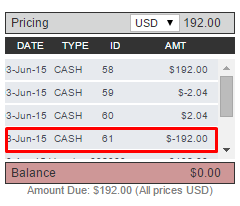 Video Tutorial: