In this article you will learn how to manage and update fares on AeroCRS system.
NOTE:
This article is related to update fares only. Need to create new fares?
Learn more
You can manage and update the fares at any time. The price change will only take action on future bookings, and not previous bookings that are already ticketed.
NOTE: Please, use update fare with caution and attention.
In order to change the flight fare, go to Marketing module -> Fares sub-module:
Select the relevant fare which needs to be updated. You can use the filter option to find the fare much easier. (Not sure how to use the filter? Learn more.)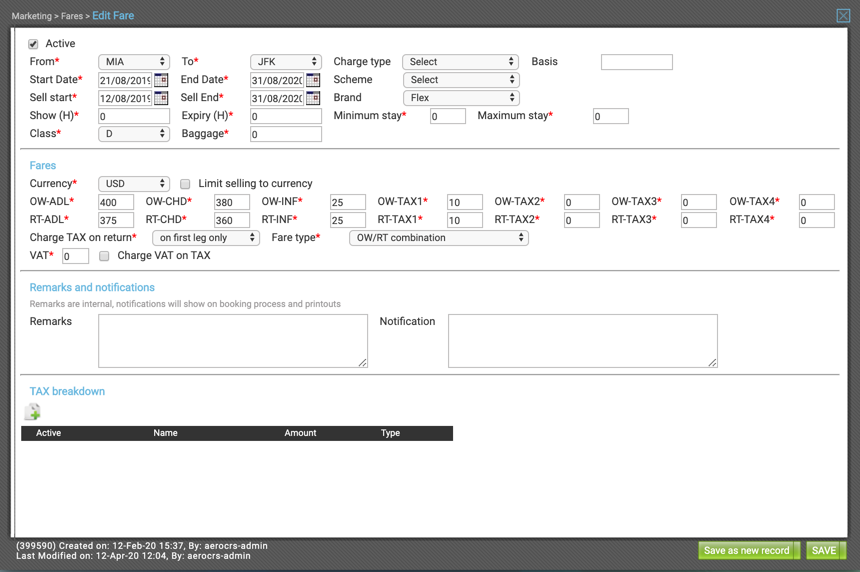 Change the information you would like to change and click 'Save' or 'Save as new record'
Save: If you want to overwrite the changes. (Normally if you update the price.)
Save as new record: If you want to create a new fare with the new changes. (Normally if you extend the dates or you have created a new class fare)
The system will create a new record, and keep the existing fare as well.