Dear customers, 
Today we are releasing the option to have a "Company notification", a company notification is a place to put free text for the users using the system (all users, CRS agents, regular users etc).
You can simply place the notification in the "Company settings", to access company settings, go to "Administrations", in the "Users" sub-module, click on the "Company settings" icon.
Please note that after you save, the notification will appear after a refresh of the screen.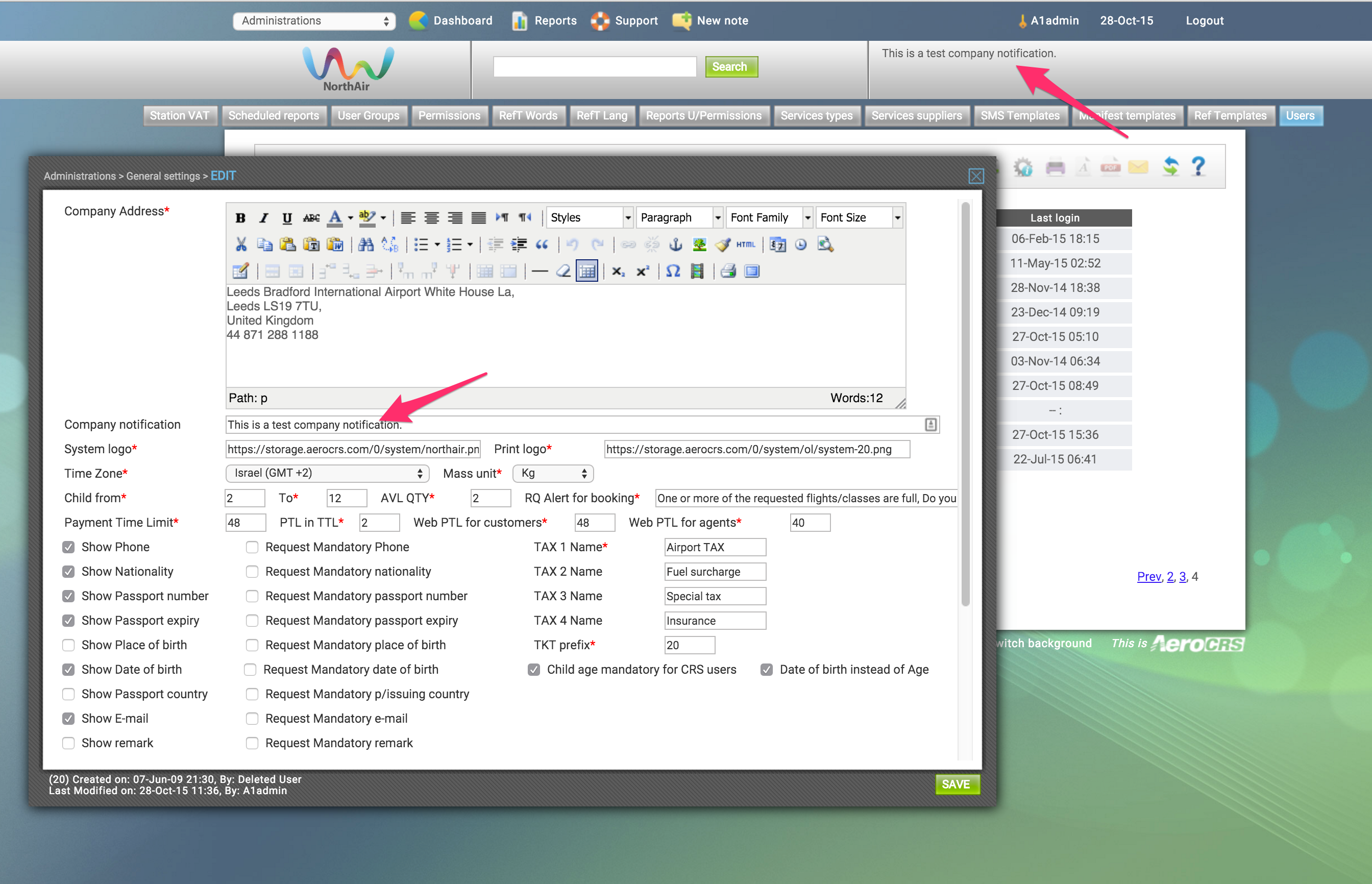 If you have any questions, please feel free to contact us.