Dear customers, 
We have released an update to our "Actual timing" capture in the flight screen, it now supports multi-leg flights and we have done a few changes of display in the flight screen.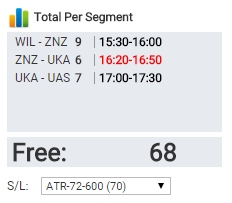 In the "Total per segment" you will now see next to each leg there will be the STD and the STA in black color.
To update the Actual timings per leg, you just need to click on it, once you have entered actual timings, it will appear in red.
In this change we also re-designed the flight page by moving the totals section to the bottom and the service notifications to the top.
The new method works as the following: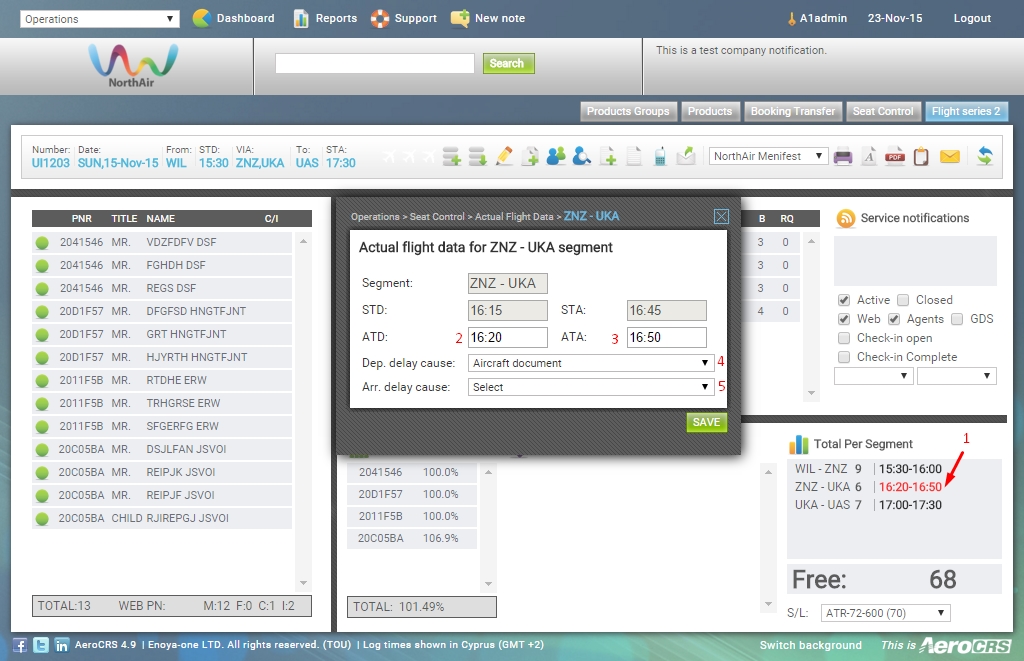 Click on the timing that you wish to change.
Write an ATD.
Write an ATA.
Choose cause of departure delay.
Choose cause of arrival delay.
SAVE.
You can change only ATD or ATA and the other original timing will remain as is.
You can see all the "Delayed" flights and causes in the "Actual timings" report in the system.
If you have any questions, please feel free to contact support@aerocrs.com