Dear customers,
Per the request of one of our customers to customize the AVL and PAX notes in the booking process in the system, we have added this option in the "Company settings" 
Under "Administrations" > "Users" > "Update company settings" icon, you will find a new section to update the notes.
Please note that in order to break a line with new "asterisk" you will need to separate the lines with |  as seen in the example.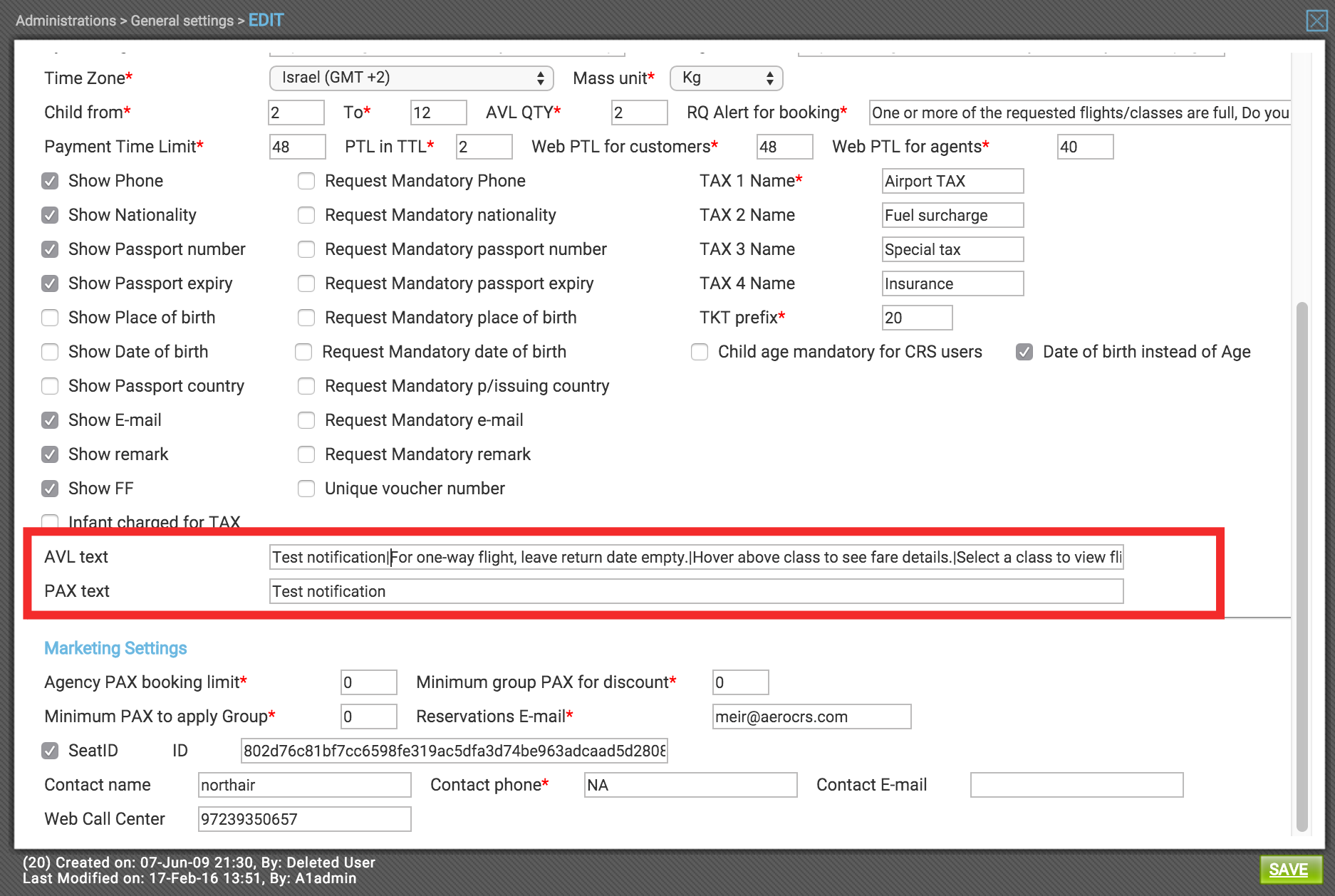 You can update each section to reflect in the booking process / update passengers.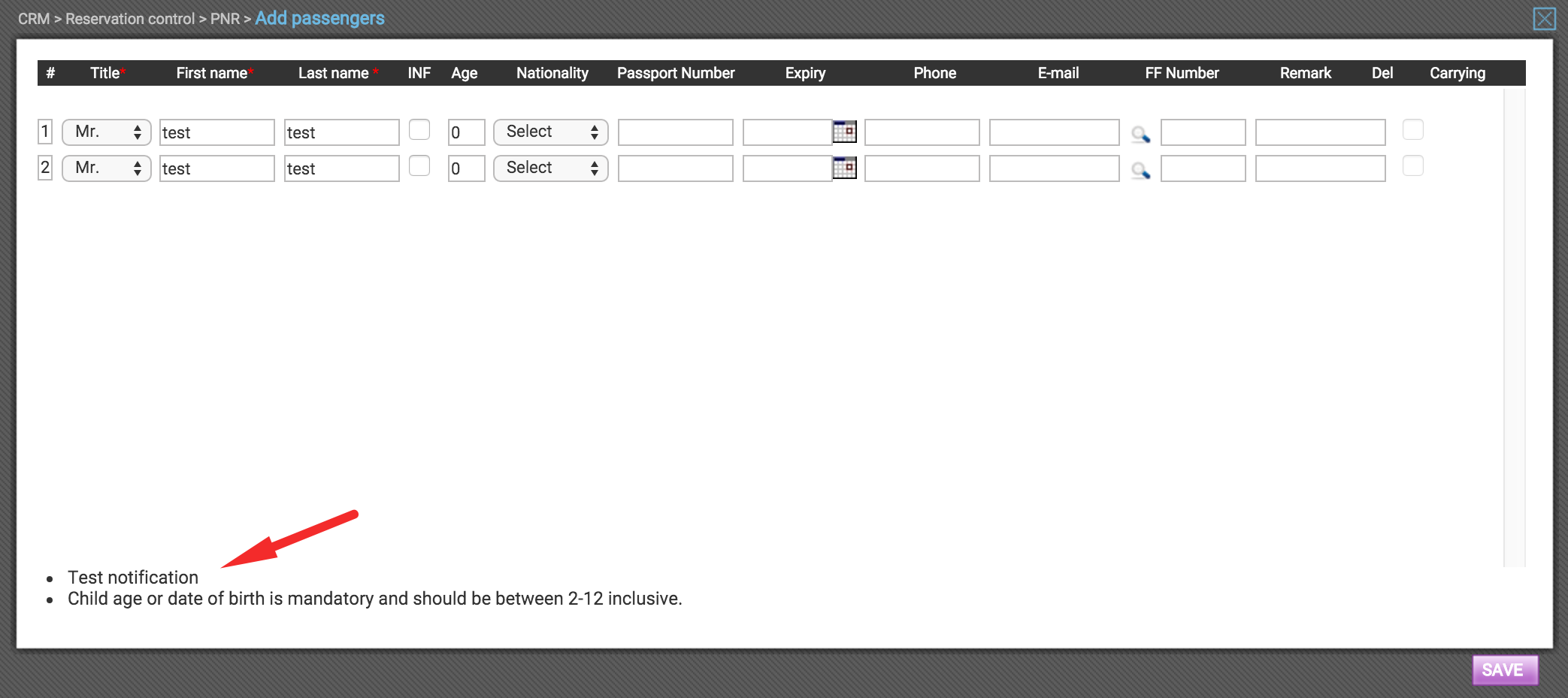 NOTE - Child ages and currency exchange rates text are interactive and are not editable.