Dear customers,
A change to the DCS was added today in order for the screen to be more functional when loading and re-loading, the passenger list will not load (due to some internet connections of our customers it used to take long) we are offering a better way to manage the bookings now, you can just look for the booking / passenger name using the search engine, this will also allow you to save groups, save a full PNR without having to search for the name again and again as the screen re-loads.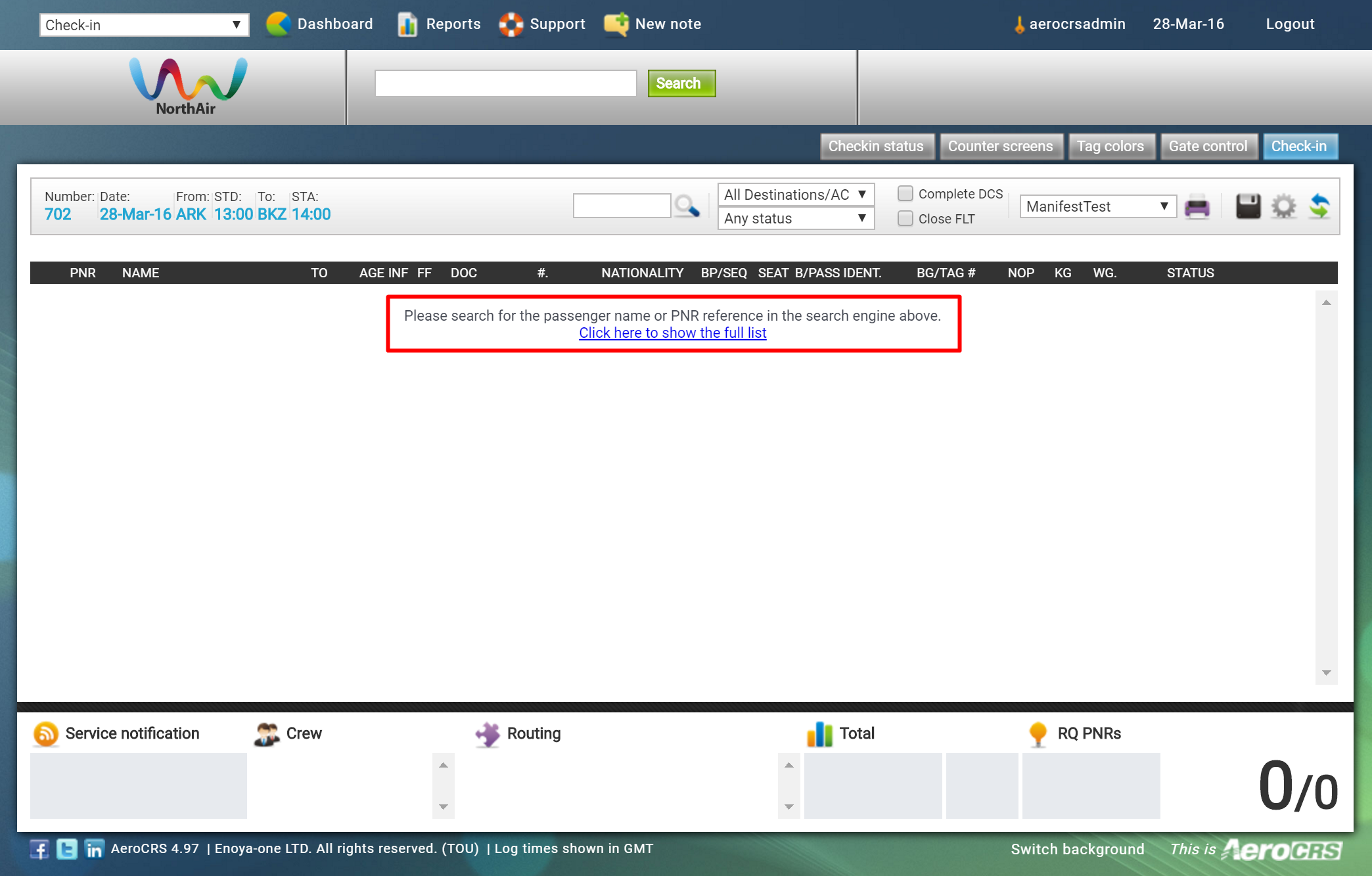 We have added a few features to the DCS today:
Set the system for automated/manual boarding pass number
Set the system for automated/manual baggage tag number
Remove the "Boarding pass identification" column
Add a 'PAX weight' column
We have moved the setup of the above to the following icon, located in the check-in screen (the icon used to be in the "Manifest template" setup screen)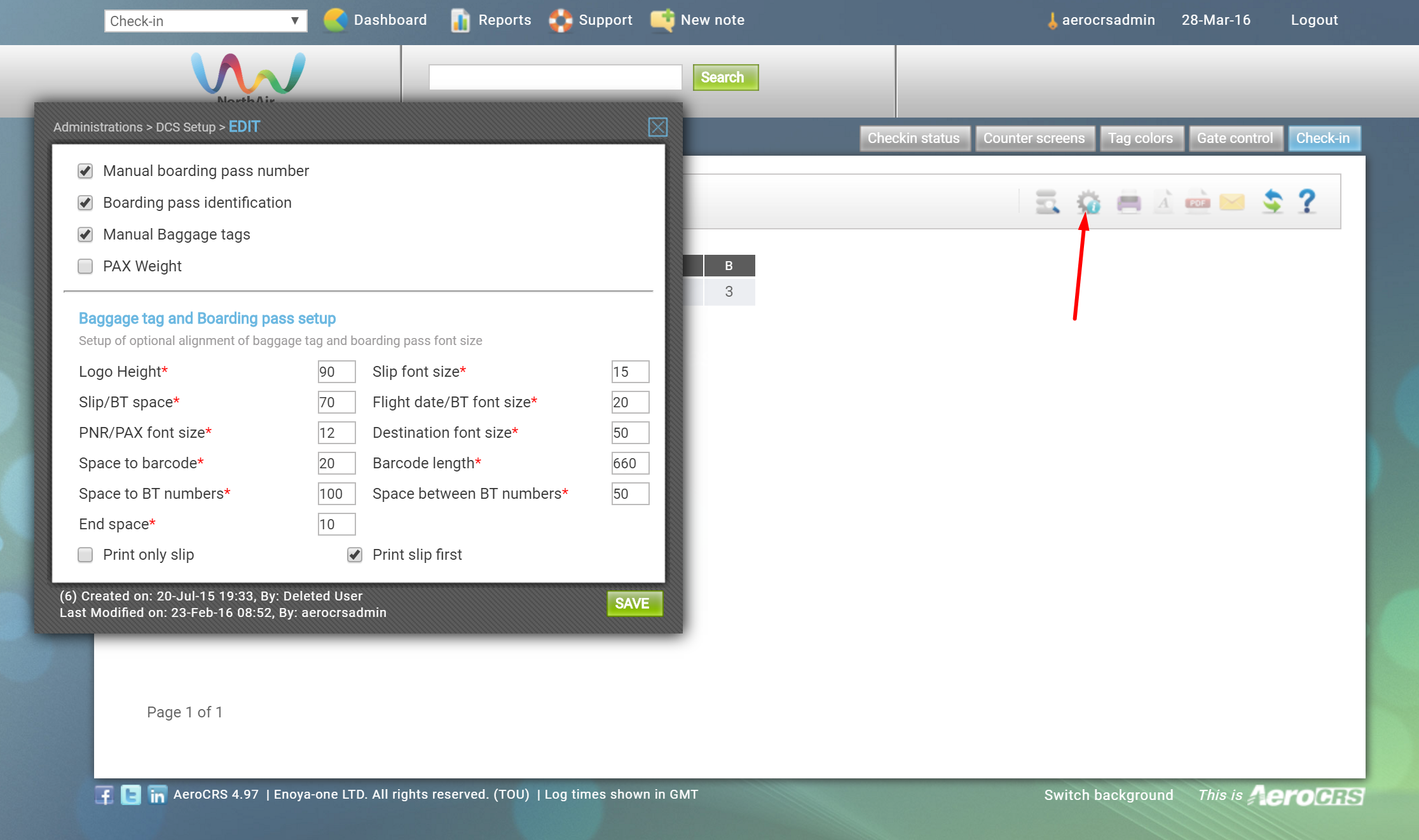 Once you change the settings, you will be able to see additional / changes in the columns of the check-in screen.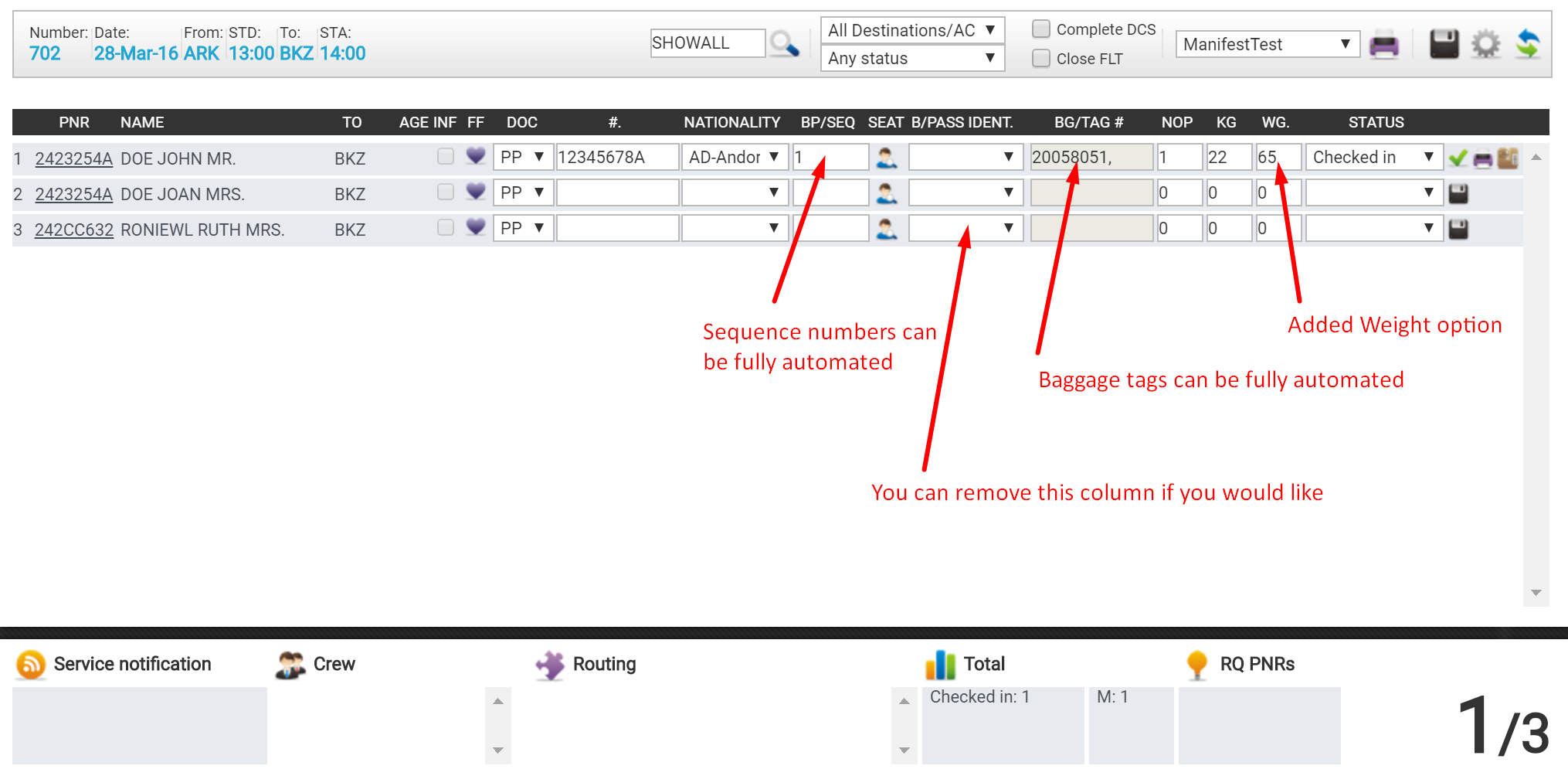 Note, that you can also add the above new "PAX weight" feature into the manifest templates: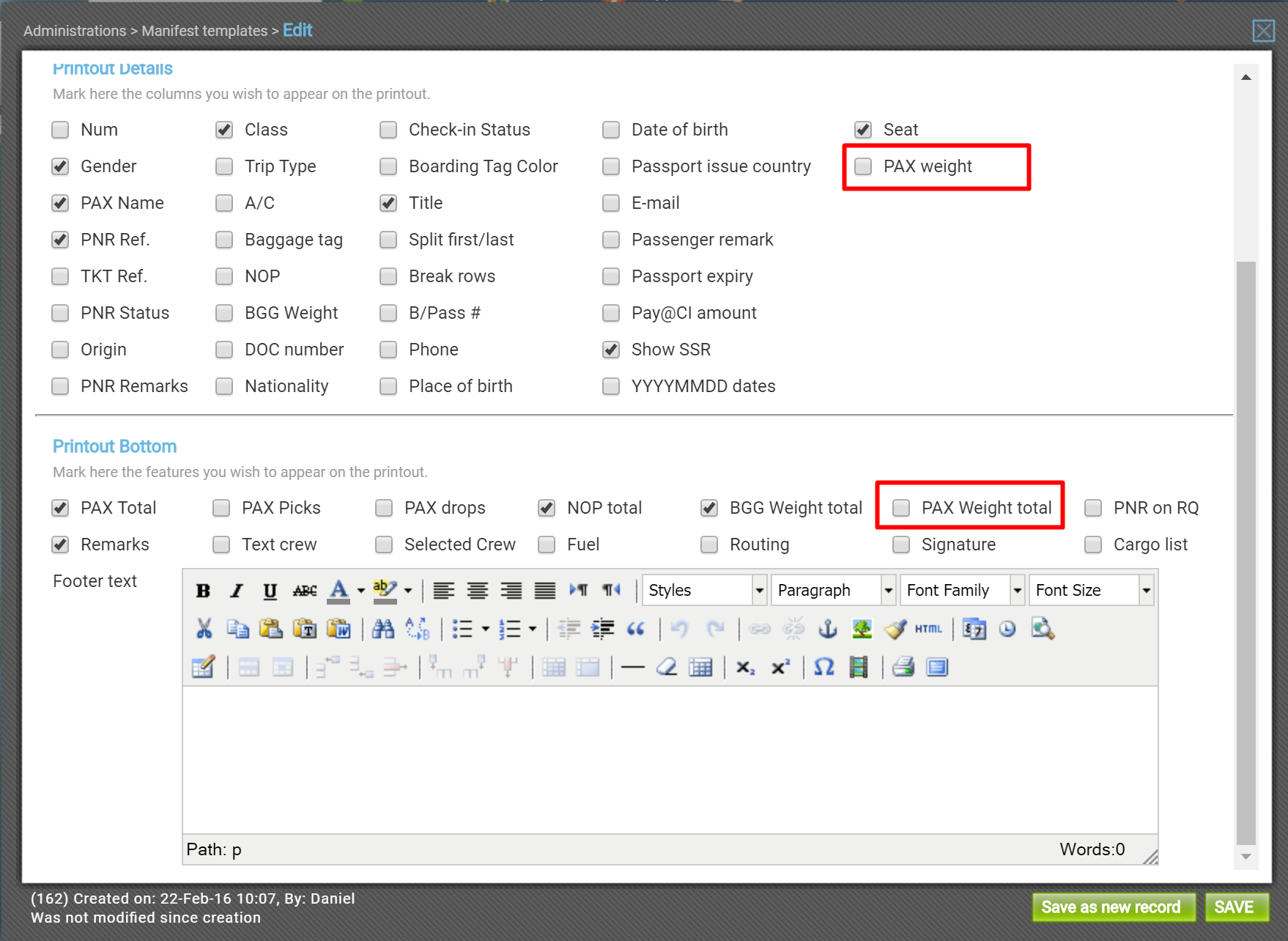 If you have any questions or remarks, please feel free to comment here or ask support.