Dear customers,
For the customers which are signed up for 3G Directpay, we have enabled a new payment option called "Mobile", if you select the "Mobile" payment option in the payment screen.

You can click "Save", the action will action a new "transaction" in 3G Directpay and will get the mobile payment options available from your account at 3G Directpay.

You can select the Mobile operator of the customer and give the customer details to pay over the mobile.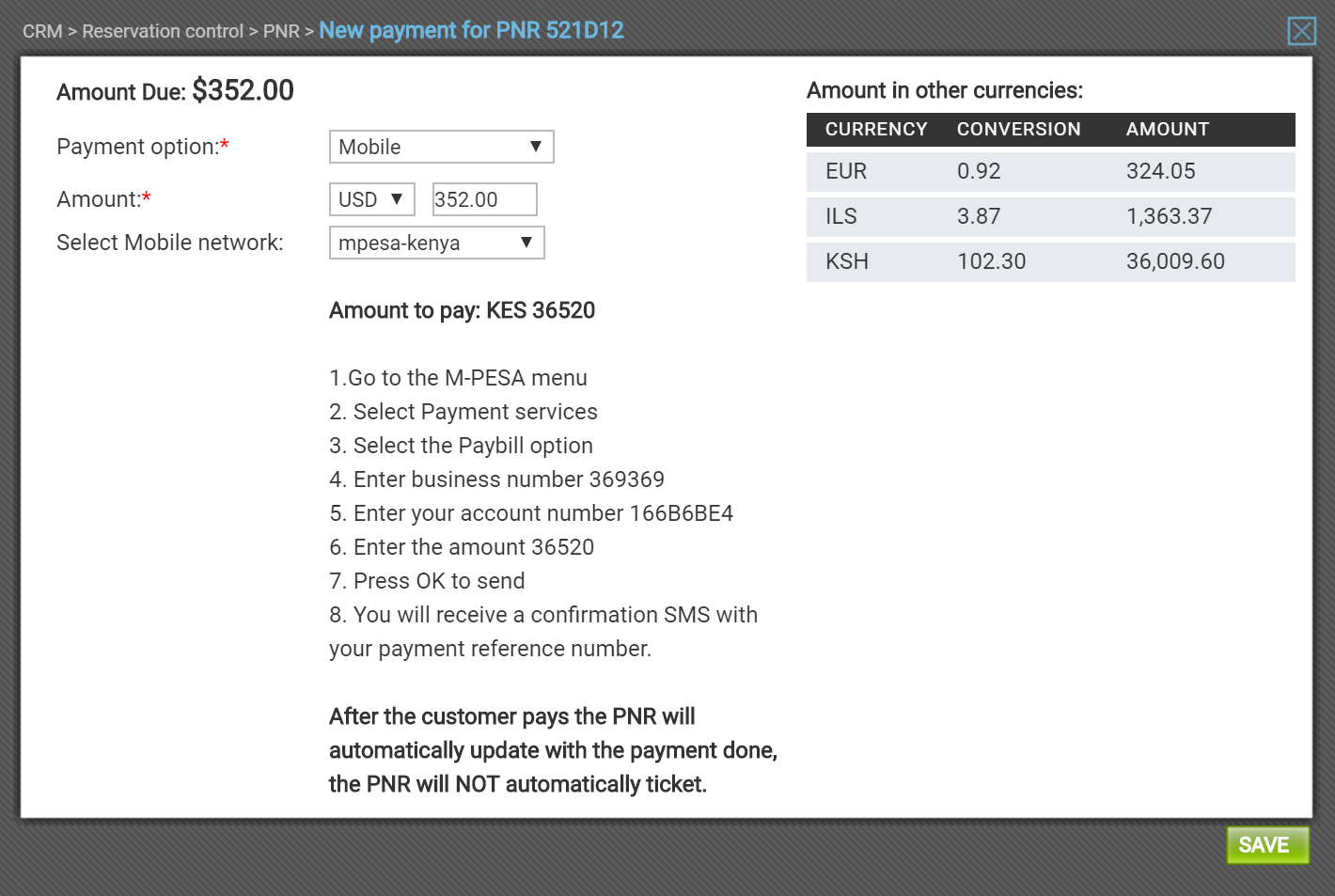 Once the customer pays, the PNR will automatically update with the payment details.
NOTE - The PNR will NOT automatically ticket.
We will be pushing the update together with the 3G Directpay team per airline.