Dear customers,
We have connected with QuestionPro API in order to provide you with an option to send surveys and e-mails to customers directly from the flight screen.
In order to do so, you will need to sign up with a "team edition" in the QuestionPro website and obtain the API key in the survey setup: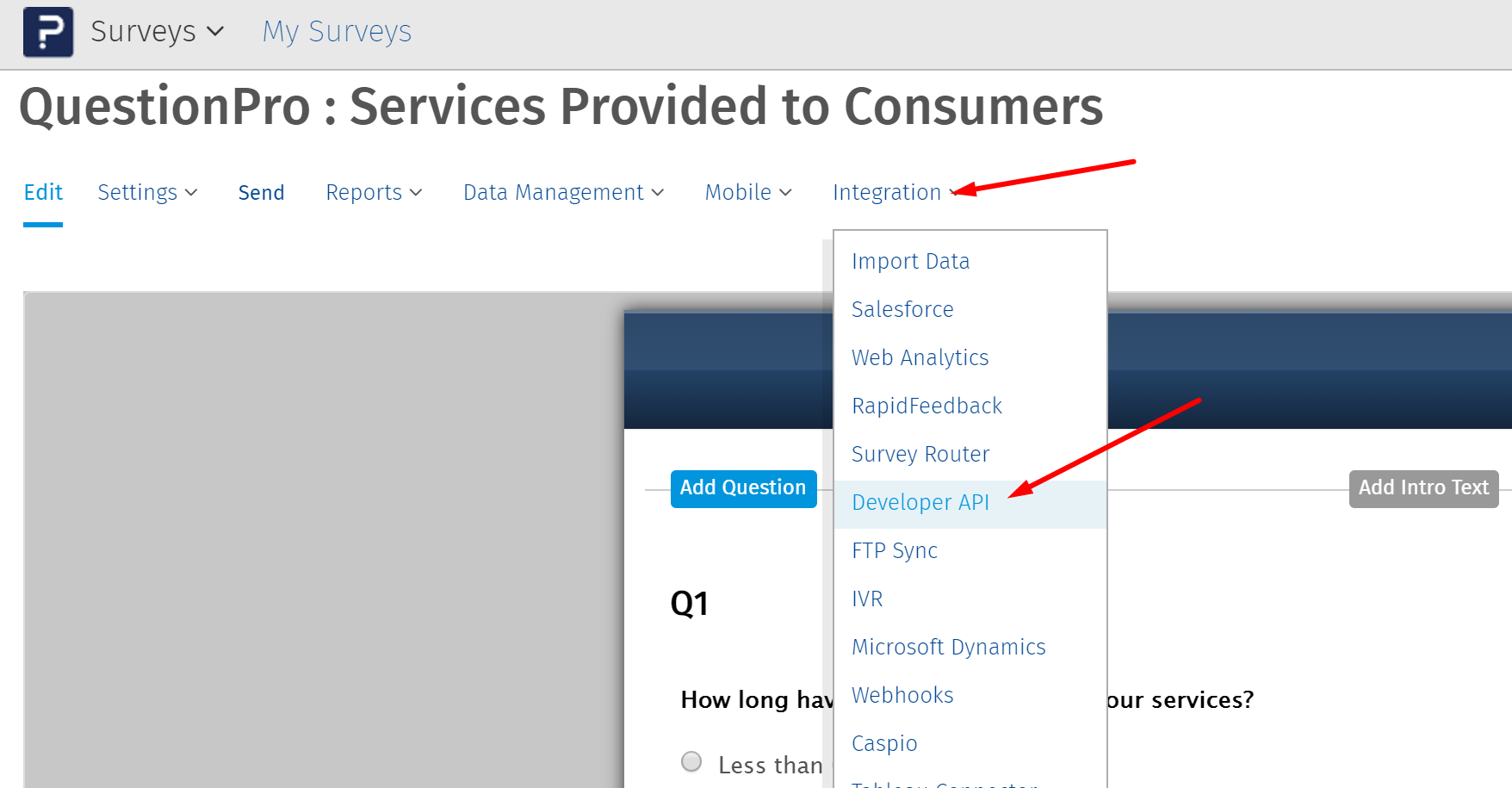 Then:

Copy and paste this information into your company settings:
NOTE - The engine must be "QuestionPro" case sensitive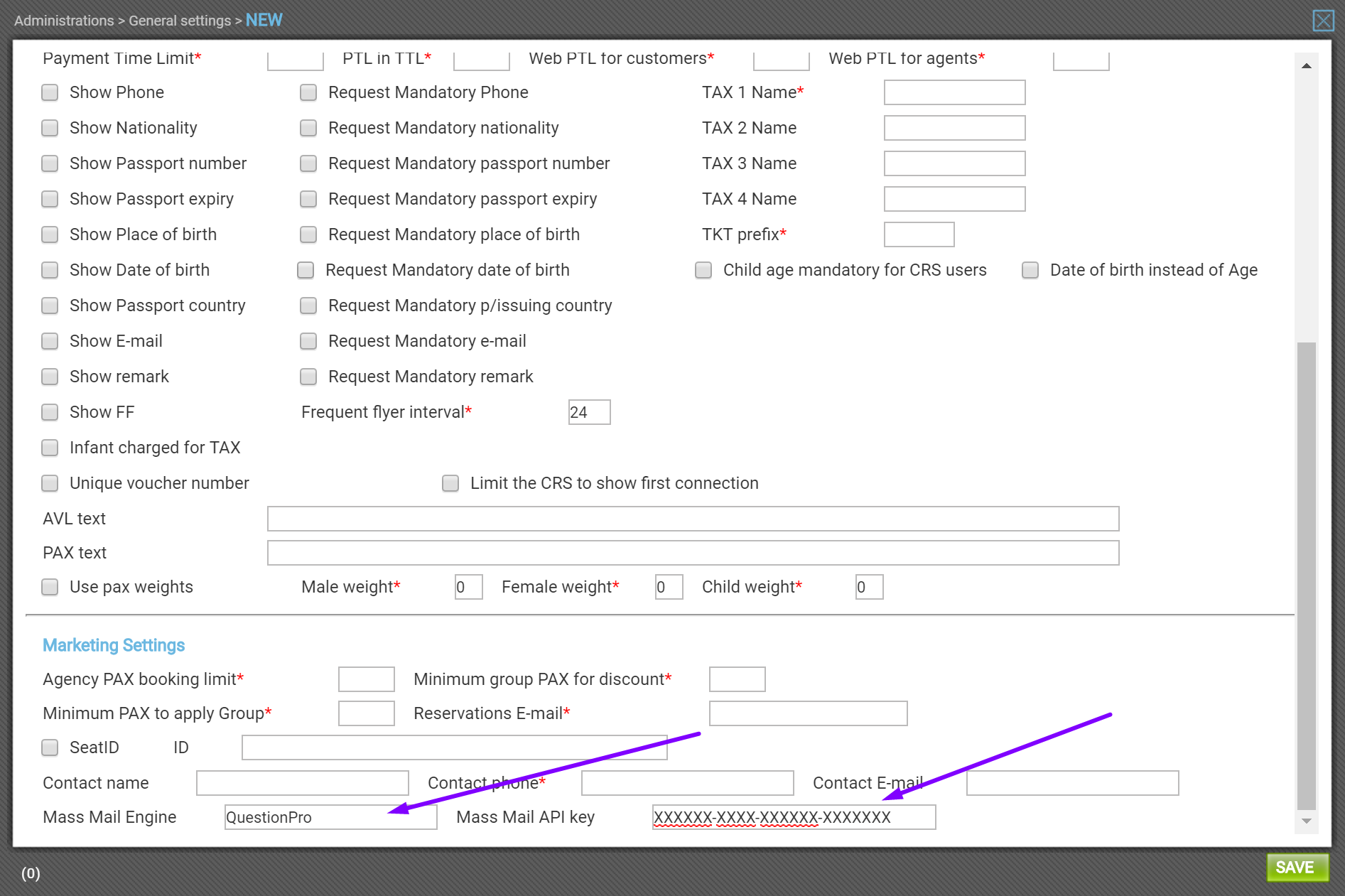 After setting this up, you will be able to click on the icon in the flight screen called "Mass Mail"

Then you can select the survey and click "Select Survey", the system will pull from your QuestionPro account the list of surveys which you have setup.

You will now need to select a template to send (from the templates you have created in QuestionPro for this Survey)
And click "Send survey"

You will see a "Success" note which means it was sent to QuestionPro for processing and sending.