Dear customers,
The e-mail archive in the PNR is a good tool to send e-mails to the system and save content from your e-mails.
We have now improved this tool and if you want to upload files directly from your computer, you can do so by clicking the "Upload file" button in the "Archive" section of the PNR (changed from e-mail archive)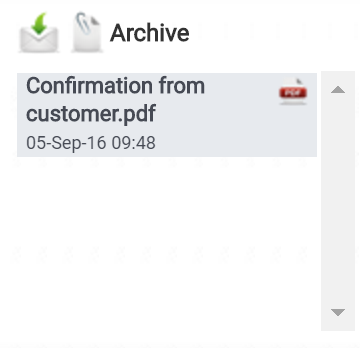 By clicking the attachment icon, you will get an upload screen, where you can click "Browse" and then select the file you would like to upload.
Once the file is uploaded it is saved in the list as e-mail archives (the e-mail archive list will be in the same list)
You can then be able to select the archive content from the list in the e-mail sending of the PNR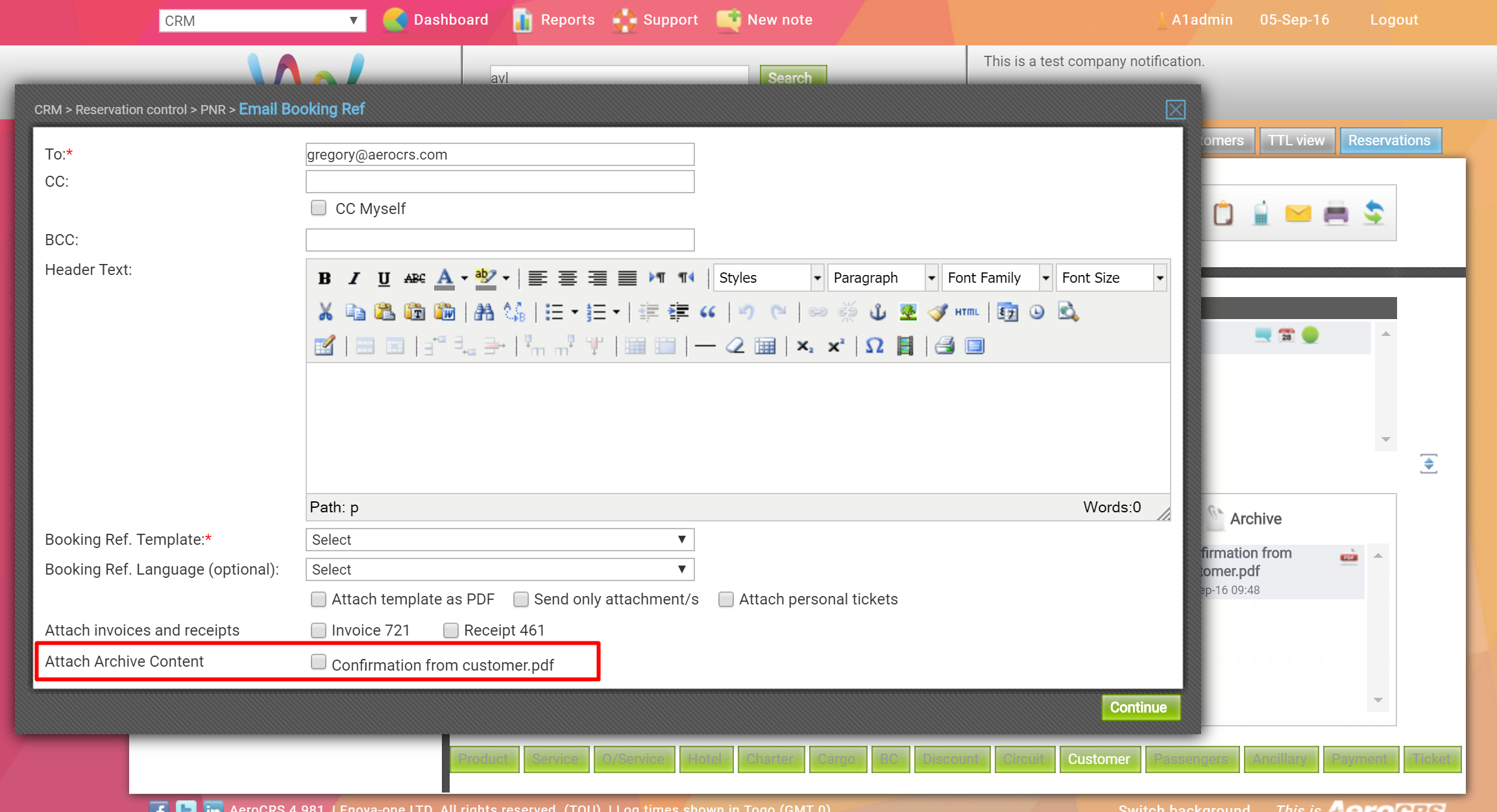 Should you have any questions, feel free to contact support.
Thank you.