Charge types enable you to offer different fares for different Passengers on the same class.
This article will take you through the essentials of creating charge types, creating fares using them and searching for available flights by their charge types.
Creating a new charge type
You can create new charge types in the Marketing module under the Charge type sub-module. Upon creating a new charge type you can choose whether to make it the default charge type- the default charge type will appear as the default option in the charge type field on the website.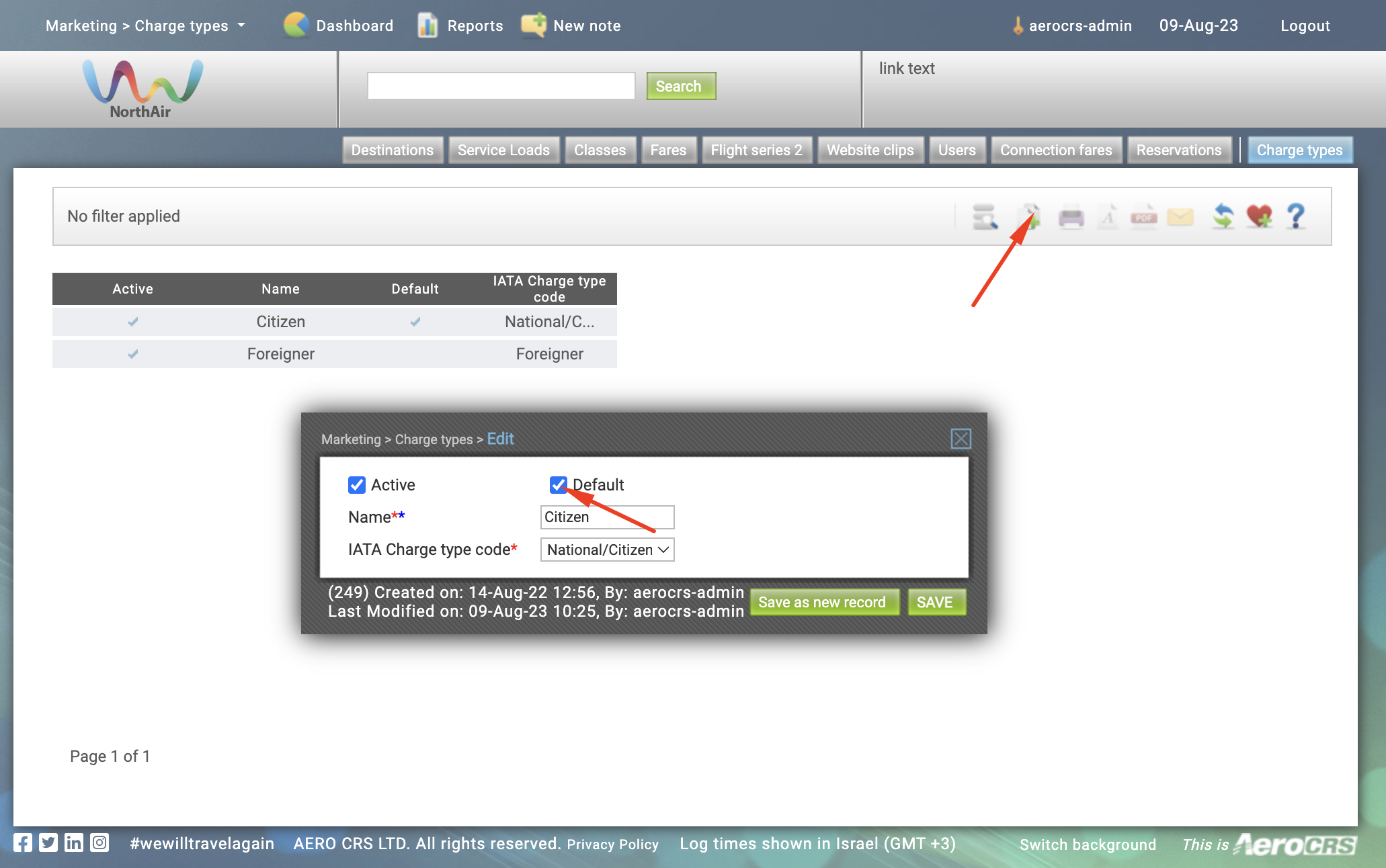 Adding a charge type to a fare
To use the newly created charge types go to the Fares sub-module, there you can set any fare (whether existing or new) to use any charge type or non at all (Please note that fares with no charge type will not appear when searching for a specific charge type).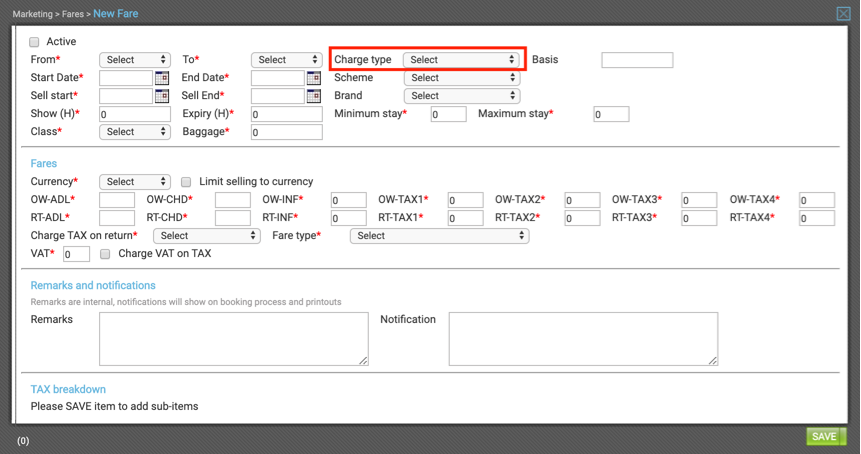 Note, that a certain class on a certain flight can have more than 1 fare, using different charge types.
Search engine
If your company is using different charge types, you can now search for fares, for specific charge types, that will not by available for other types.
please see the following example: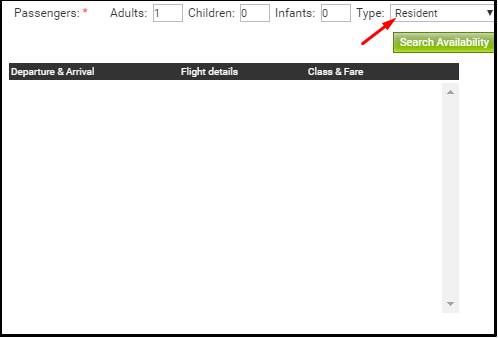 In this example, choosing the 'Non-Resident' type will yield 2 results unavailable for the 'Resident' type.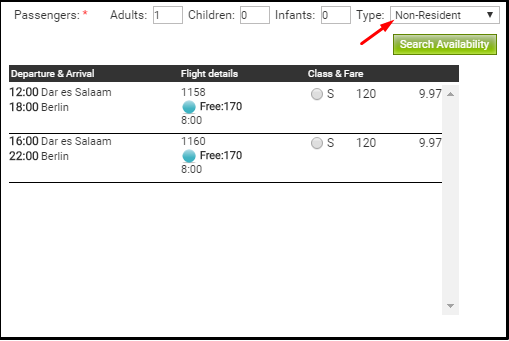 Website search
This search option is now available on the website as well.
You can enable it in the Website module -> Website Clips -> Settings. There check the check-box labeled "Show Charge Type".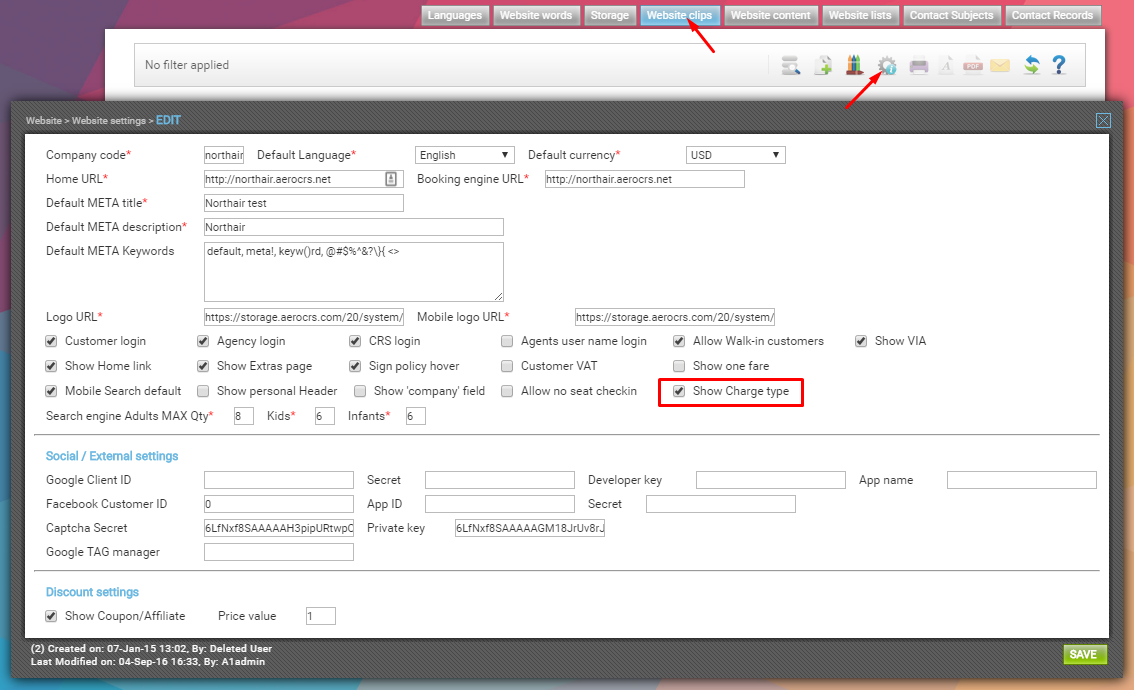 Doing so will add a new "Charge type" field to the website search.