Dear customers, 
We would like to update you that we have recently added new functionality in order to manually add the passenger weight in each booking
First, you will need to mark the following options in the company settings:
Show weight: If you want to add this field to the passengers screen.
Request mandatory weight: If you want to make this field to be obligatory.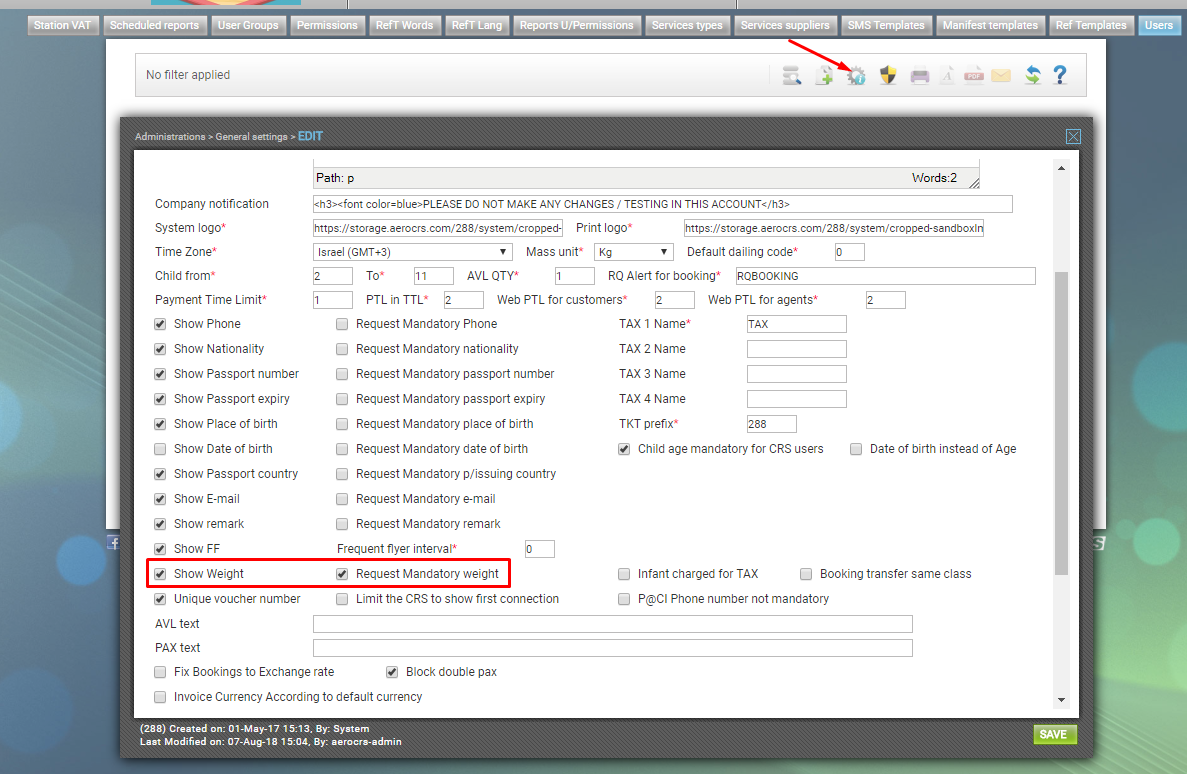 You will be able to add this information in the passenger screen (mandatory or not) according to the company settings.
And finally this information will be showed in the Check-in screen and the Manifest report.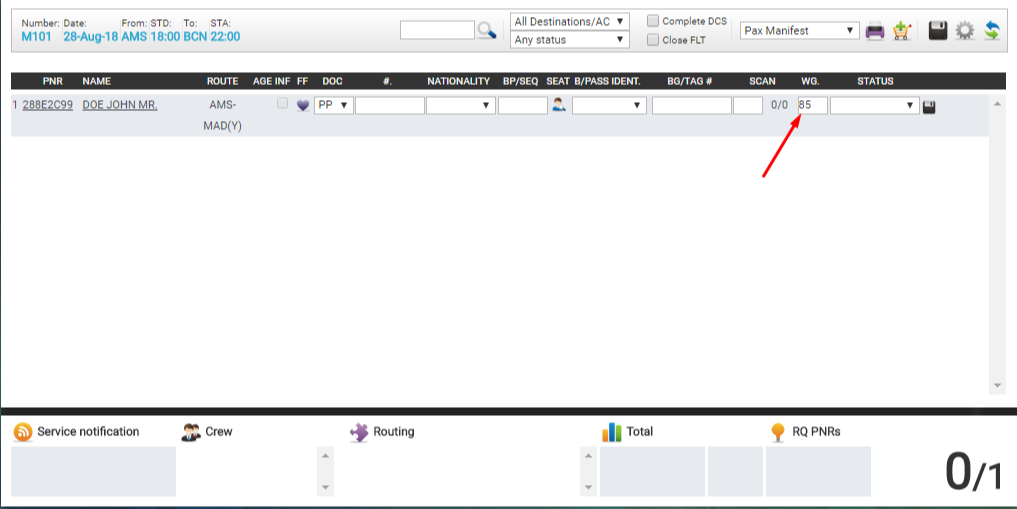 If you have any further questions about this new feature, please don't hesitate to contact us by
submitting a ticket
to our Support department, and we will be more than happy to assist you at any time.