Dear customers,
We would like to update you that we have recently added a new functionality that allows you to track timings changes/updates of your flights. 
First, you will need to set the email/s you want to send the tracking movements per destination. Additionally you can attach the manifest to the message by selecting the relevant template from the drop down menu.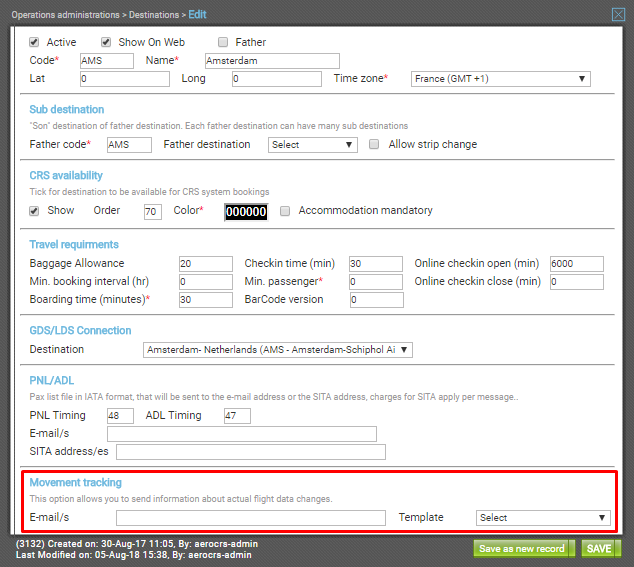 Then, all the changes in the Actual Flight Data screen will be notified to the email/s listed in the origin and destination.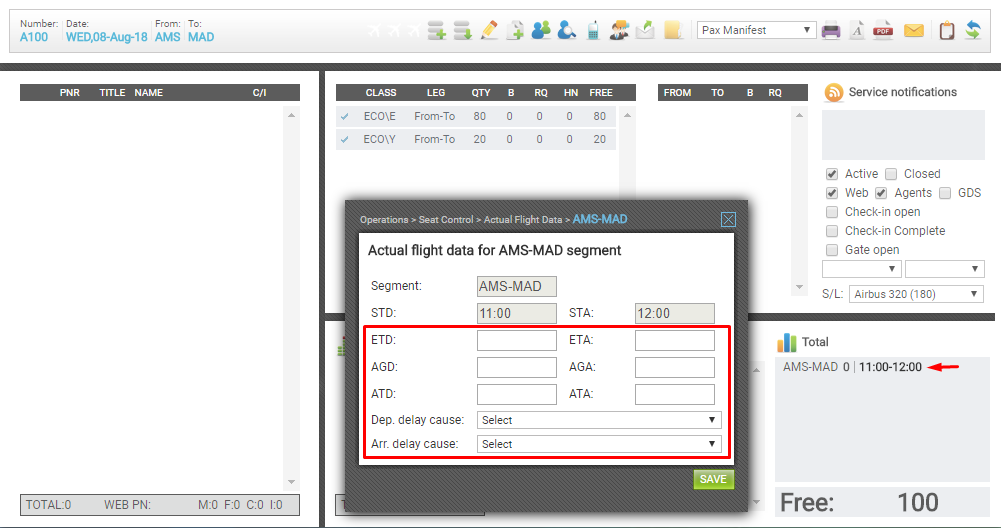 Also, you can add an OPS remark in the Service notifications which will be sent in the email. Take into consideration that the sending of the email is only triggered by the update of the Actual Flight Data.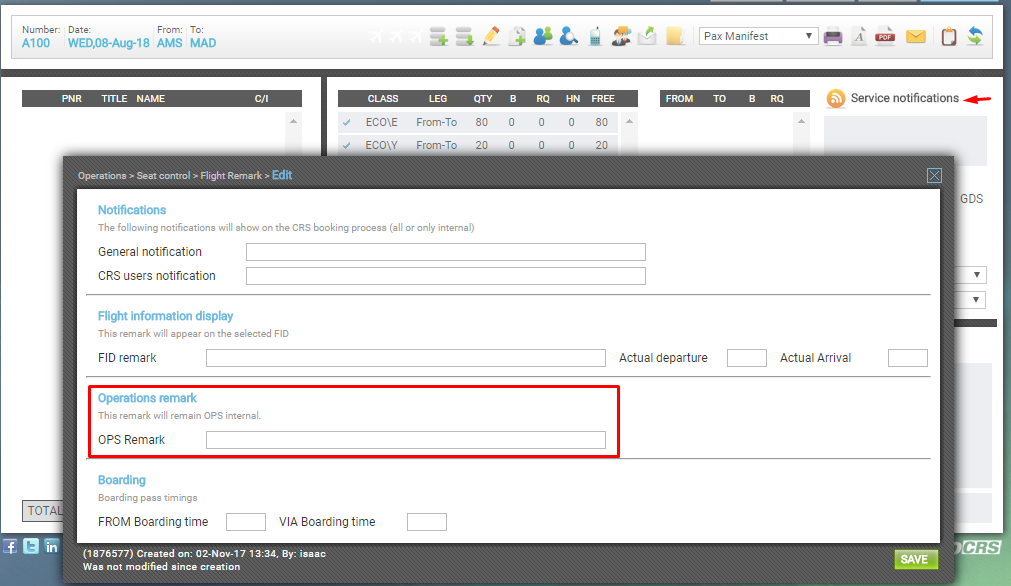 Please notice that it will take a few minutes to the email to be sent
If you have any further questions about this new feature, please don't hesitate to contact us by
submitting a ticket
to our Support department, and we will be more than happy to assist you at any time.