Dear customers,
We've implemented a new functionality in the system: Booking Purpose.
You will now be able to set a purpose for every booking done in the system (not relevant for website bookings at the moment).
Every time that you will start a booking through the AVL screen, the following option will now be visible: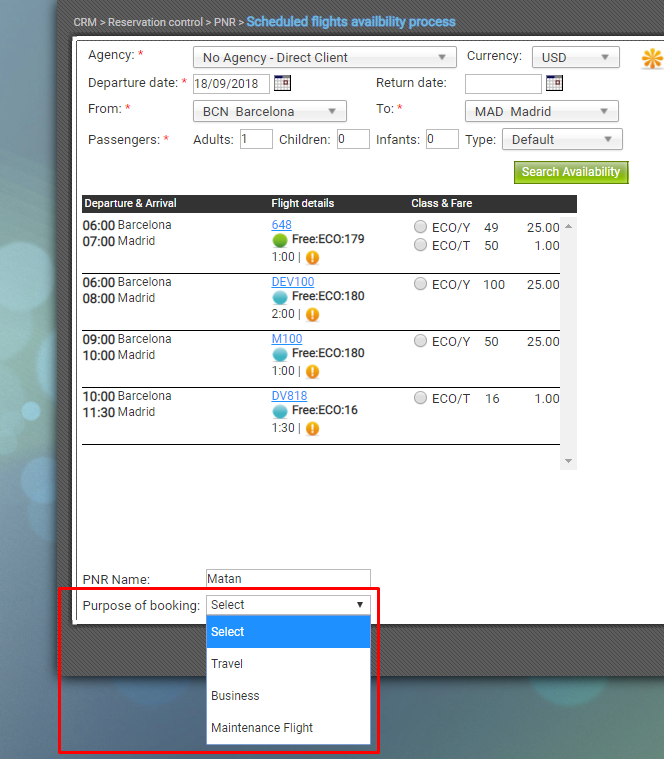 Once selected, the purpose will be shown as part of the PNR name within the parentheses: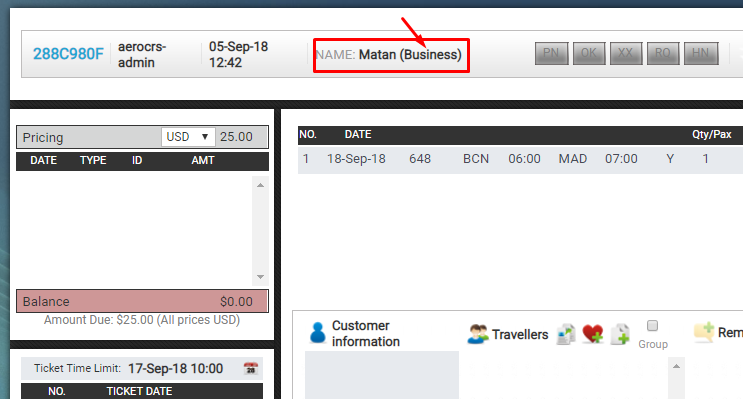 You can also set a purpose for a booking after the PNR was created, by clicking on the PNR Name:

The creation of new purposes can be done under the Administrations module and then the Booking Purpose sub-module: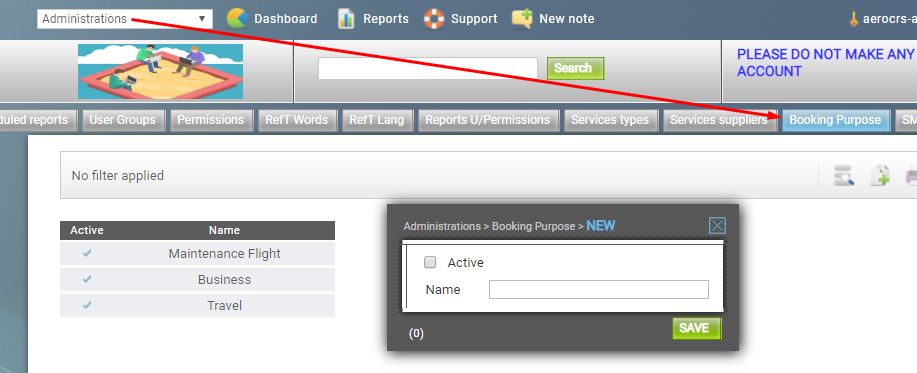 Please note: This field is optional by default. If you wish to make it a mandatory field for every booking, please contact our Support Department and let them know that you wish to make the selection of the booking purpose as mandatory.