Dear Customers,
We have updated the AeroCRS system with a new improvement to the connection fares functionality: the ability to set minimum layover time for connection fares.
Now in the connection fare edit/creation screen you will notice the new field: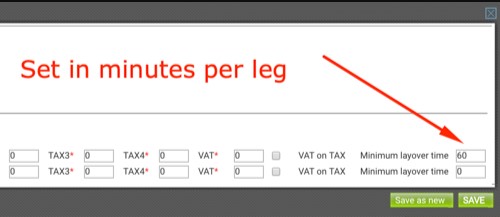 As you can see, you are given with the option to set this value/restriction per leg in this screen.
This functionality allows you to determine which connection flights will show up in the results based on the minimum layover time between the flights.