Airlines will be able to track all the transactions done through GO7 Network.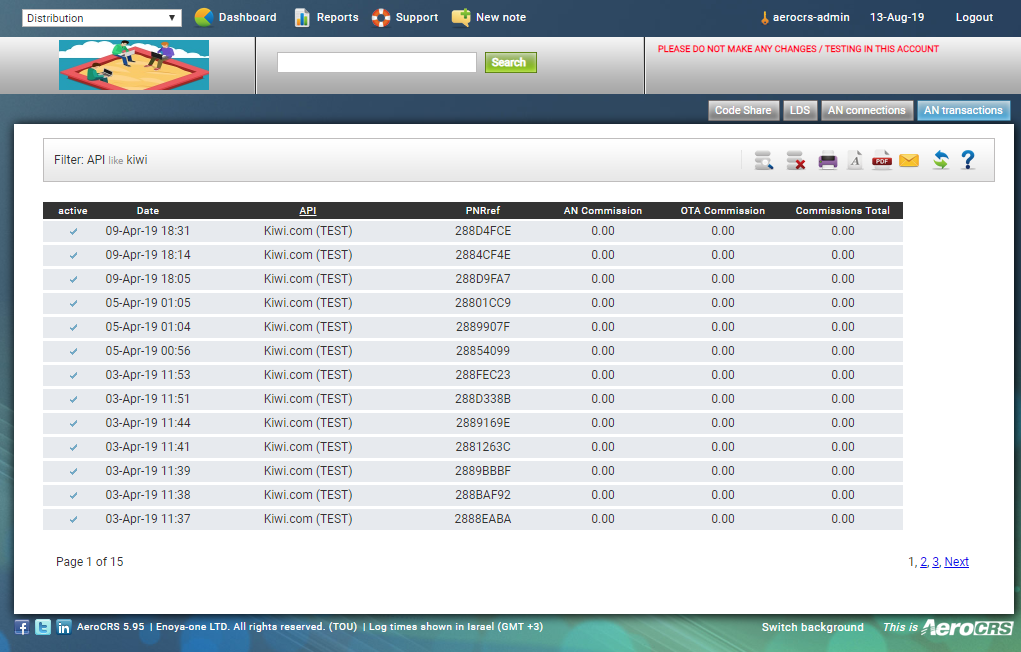 Active: It will indicate whether the PNR has confirmed (active) or cancelled (inactive) services.
API: OTA agent that has done the booking.
PNRref: Passenger Name Record reference associated to the booking.
AN Commission: Amount of the commission from GO7 Network.
OTA Commission: Amount of the commission from OTA (Online Travel Agency).
Commissions Total: Total sum of the commissions.
Additionally, by pressing on any of the transactions, you will be redirected to the relevant PNR and you will be able to see in the Customer Information the logo of the OTA who booked the PNR.
Pressing the logo will open the OTA's website on a new browser window.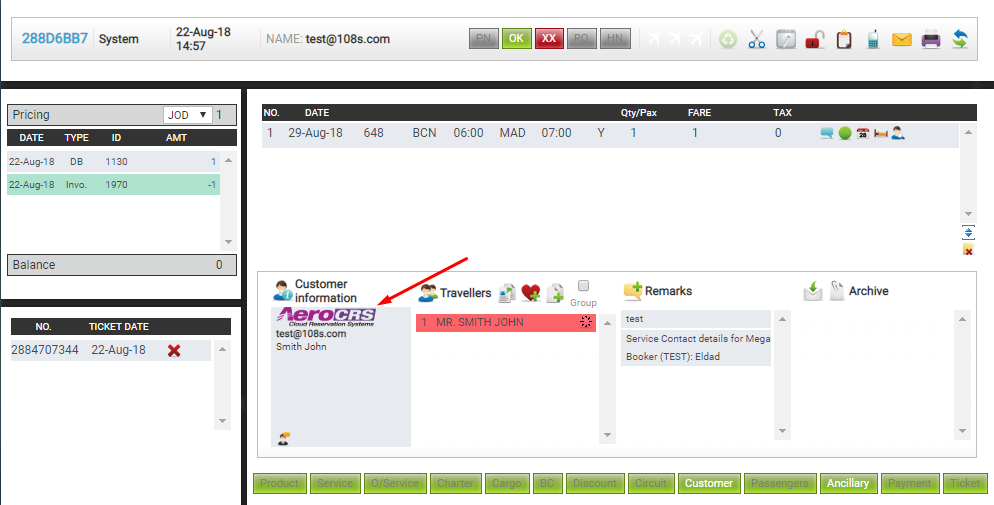 In addition to this module, you can check further information in the 'GO7 Network Sales' report.