Dear Customers,
We would like to update you on new improvements done on the 'Booking Transfer' feature (Not sure what booking transfer is? please read this article).
Flights list limitation per user station
It is now possible to limit the list of flights on the booking transfer per user to his station.
Update the destination on the user's settings and only flights departing from this destination will be displayed on the flights' list when this user will make a booking transfer.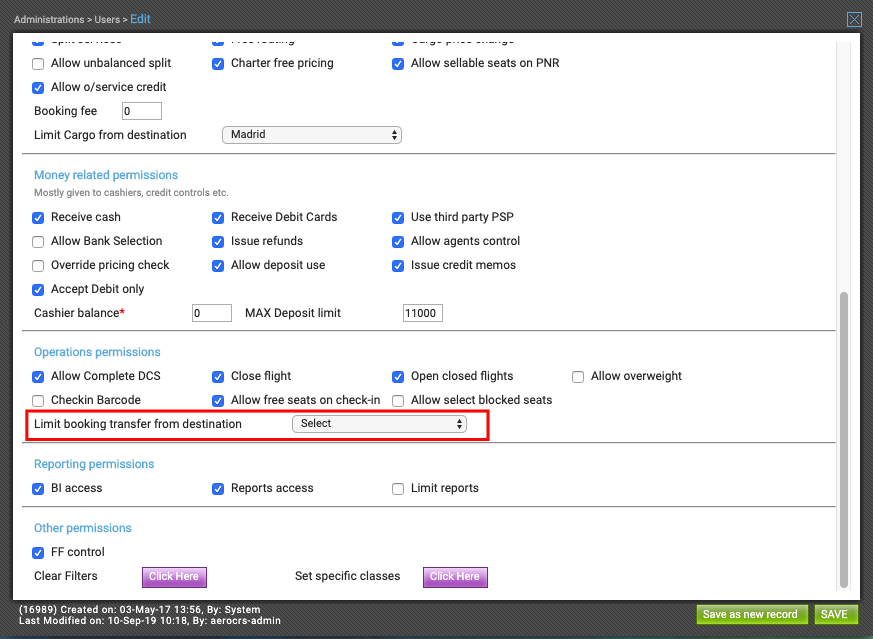 Passengers names displayed on booking transfer screen
Passengers names will be shown on the booking transfer screen for the selected PNRs.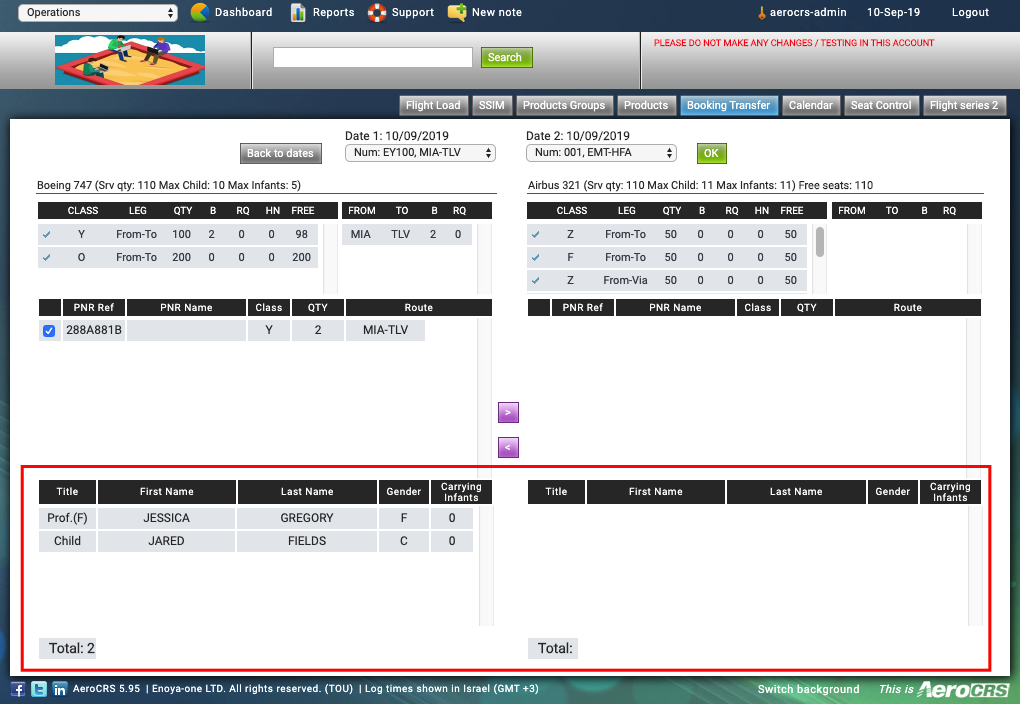 If you have additional questions about these new features, please do not hesitate to contact us at
support@aerocrs.com