Dear Customers,
We would like to update you on a new improvement we have made in the system in displaying the infant weight on the manifest.
For airlines using default weights (Use pax weights option) we have added a new parameter to fill the infant weight information under the Company settings.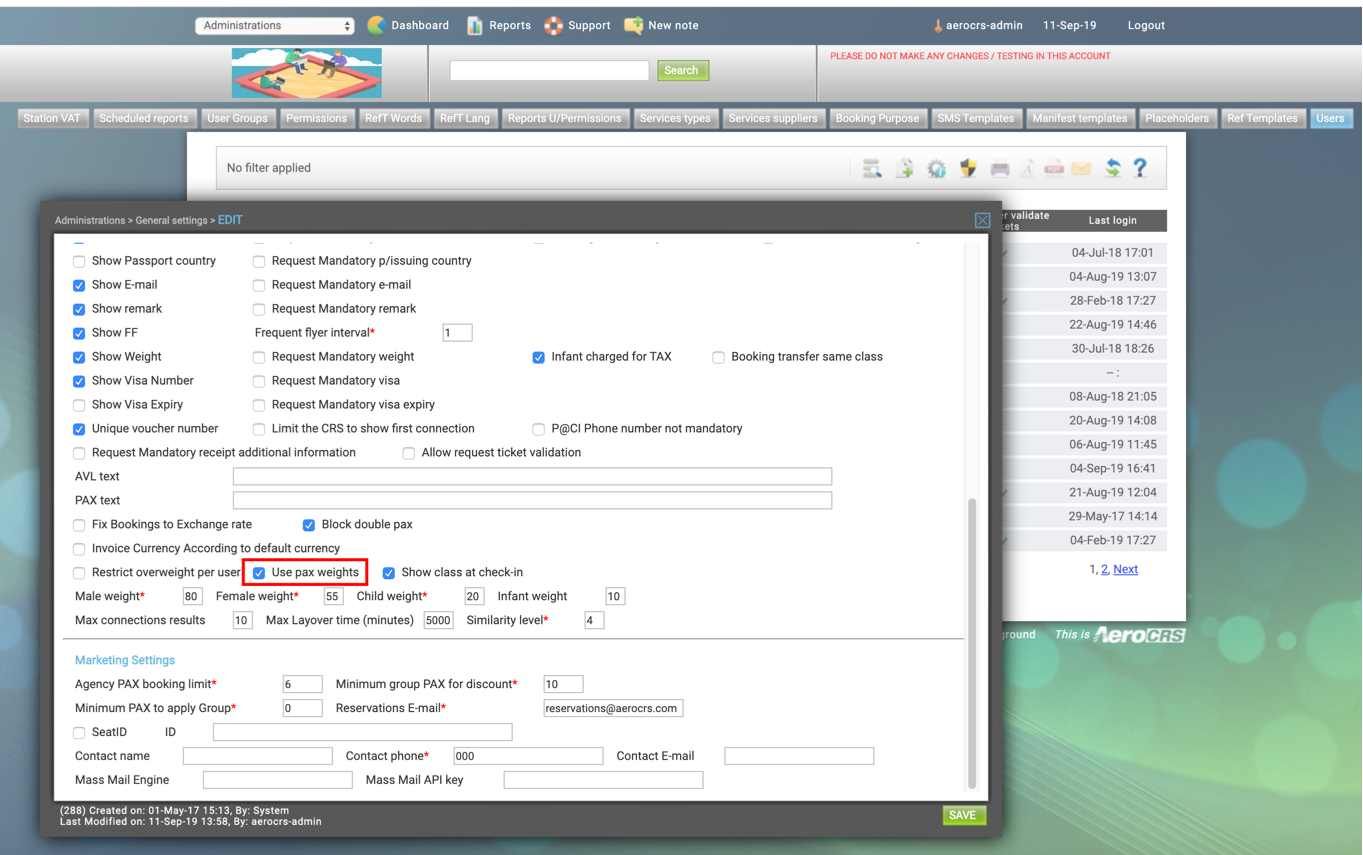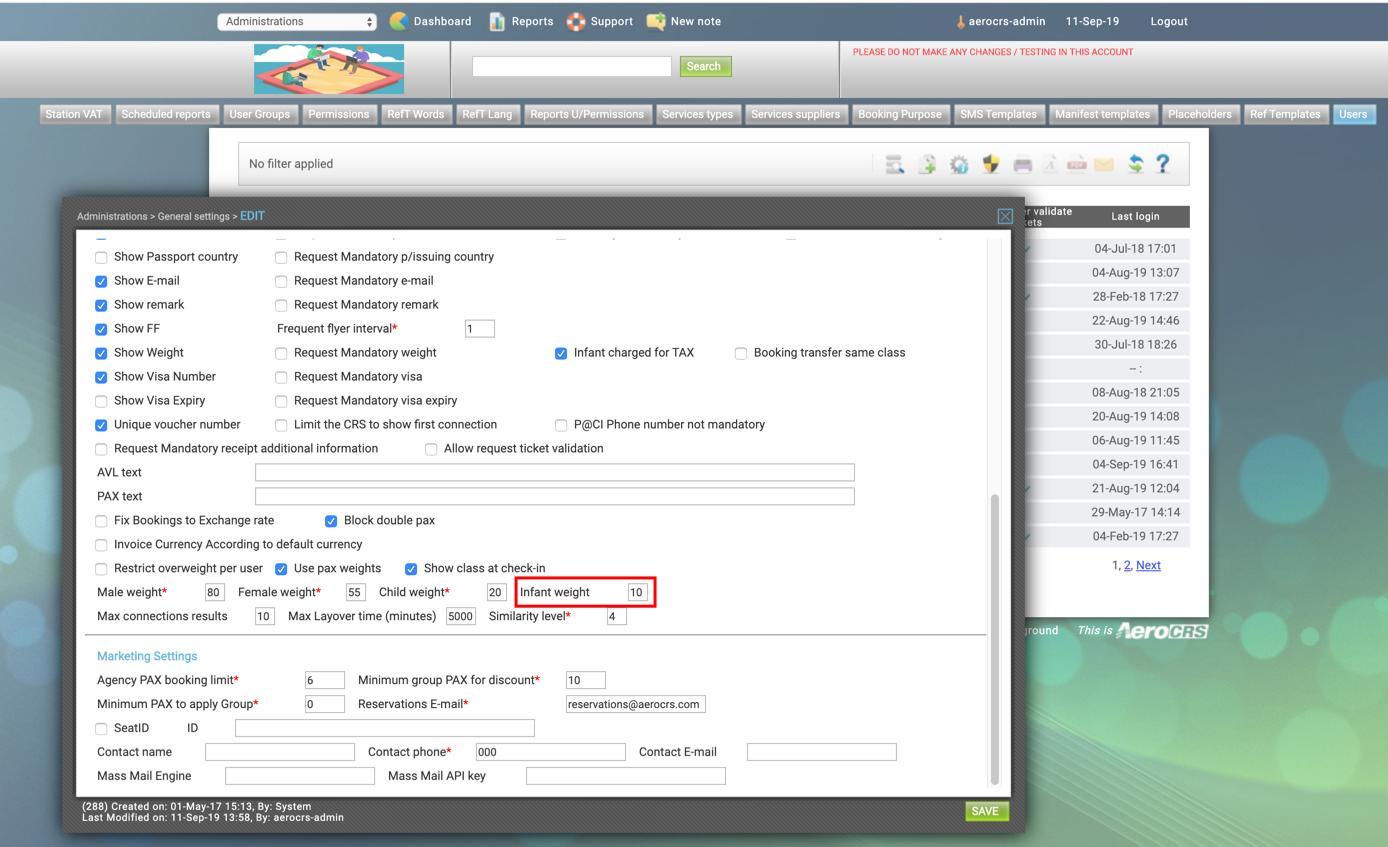 The weight of the infant will now be automatically added to the calculation of the PAX on the manifest once information is saved.
If you have additional questions about these new features, please do not hesitate to contact us at
support@aerocrs.com