Dear Customers,
We have added a new option that will allow you to add remarks to seats on the website's seatmap display.
The addition of seat remarks will be done from a new sub-module added to the 'New IBE' module: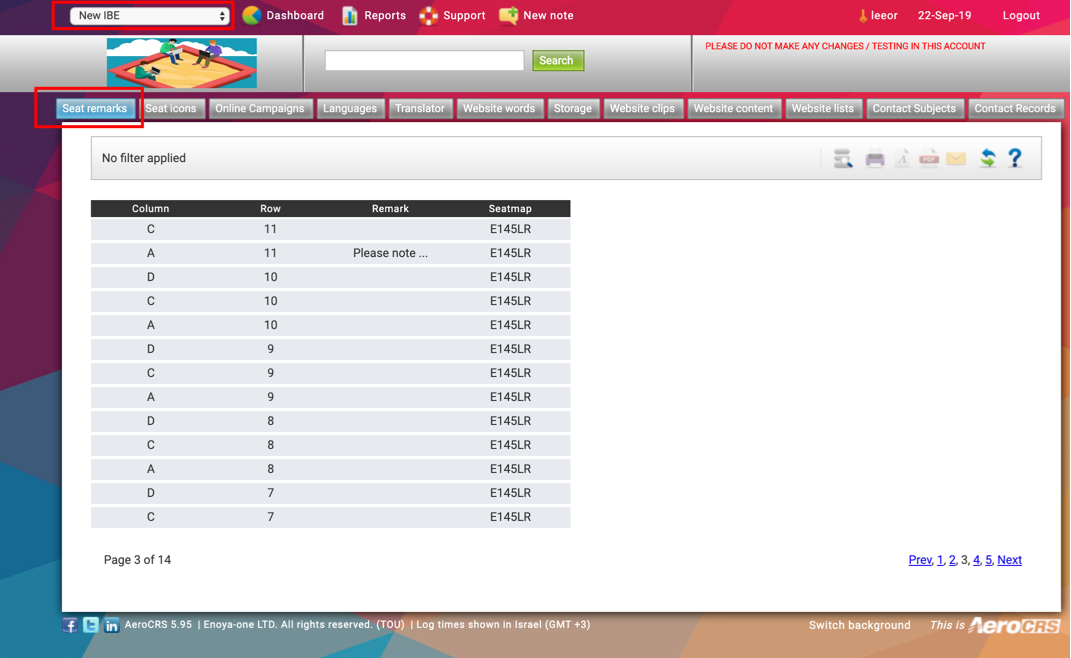 The system will automatically display all available seats for all the seatmaps allocated to the airline as individual records.
Each record represents a seat, click the relevant seat record to add the remark, we recommend using the filter to find your desired seat.
For example: For seats on exit rows, we can add a remark - "Please note, this seat is in the exit row".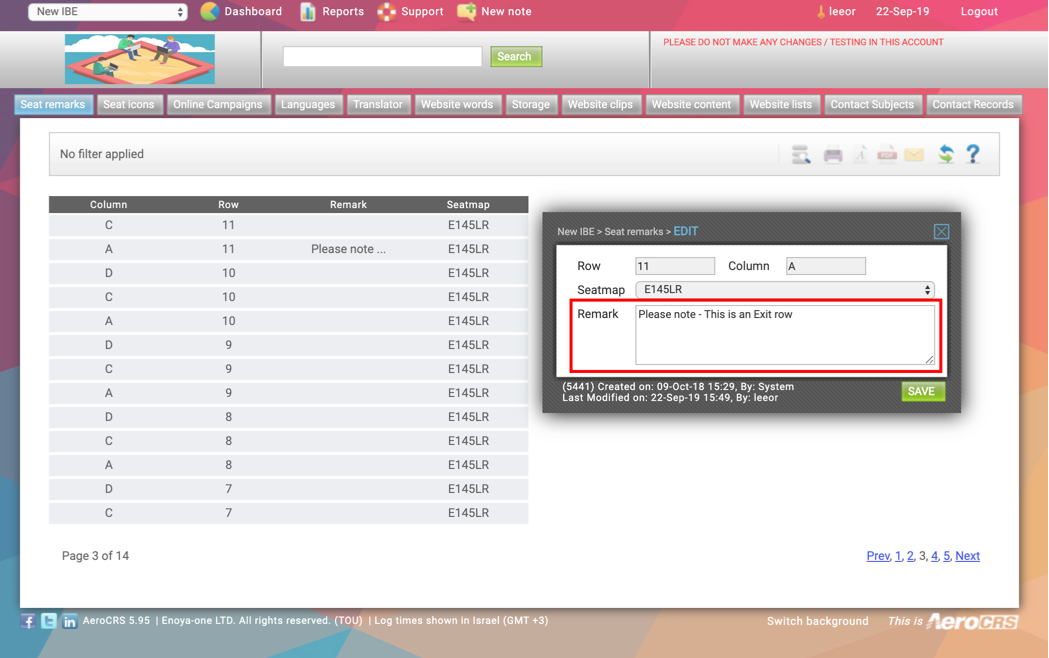 Once remarks are saved, they will be updated on the seat map on the website for customers to see when making a booking online.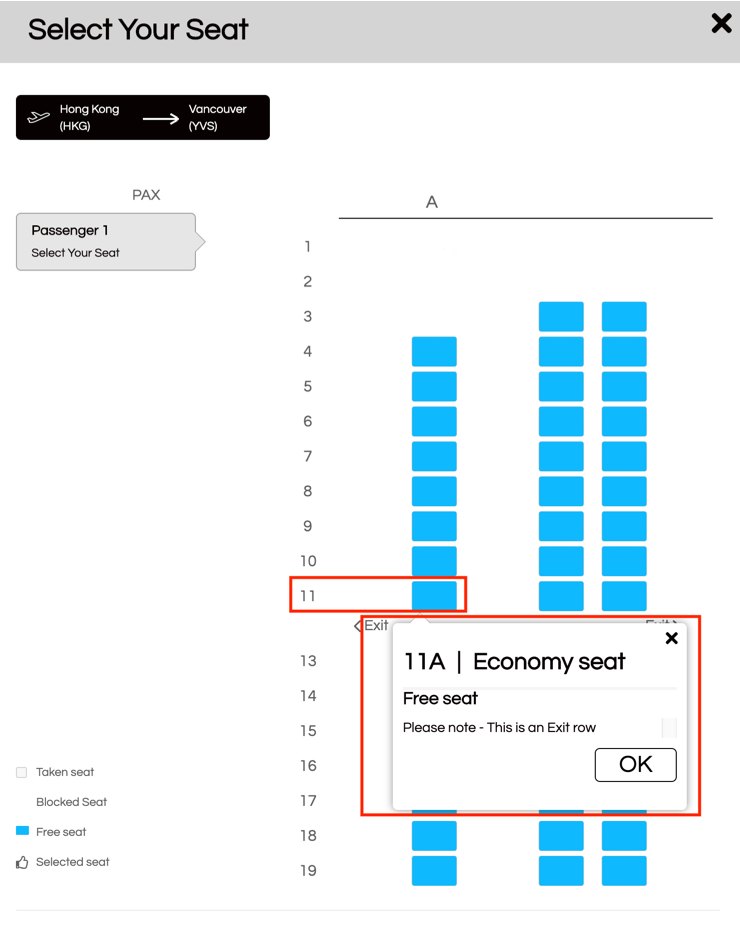 Please notice that the remark text is translatable on the IBE using the 'Translator' sub-module. (Not sure how to use the 'Translator'? see this article)
Airlines that wish to have this sub-module added to the system, please contact support@aerocrs.com in order to enable this feature.