Dear Customers,
We want to update you on a new feature which will allow you to set a specific class on a flight for hard sales, basically, setting a class with this option will cause the availability of all the flight to be affected.
For example, if there is a S/L of 50 seats and the higher class is R with 50 seats but we have class Y with 10 hard sale seats, the availability of class R will be affected and will show 40 seats as always the 10 seats of class Y will be 'hard sold'.
You can use this feature, for example, to assign a specific class to an agency which has 'x' amount of seats pre-booked., this way you will always guarantee these seats will be available for the agency in disregard of the number of seats in the rest of the classes.
You can now set a specific class as "Hard sale seats" from the flight screen or flight series: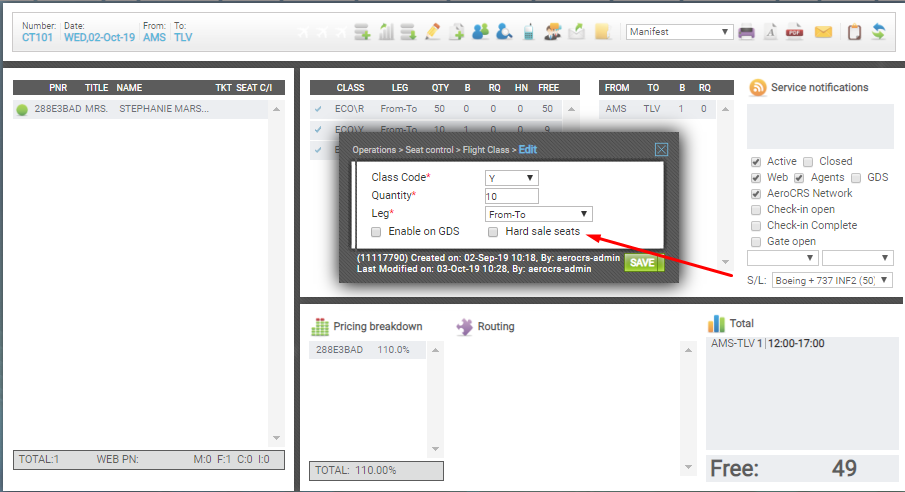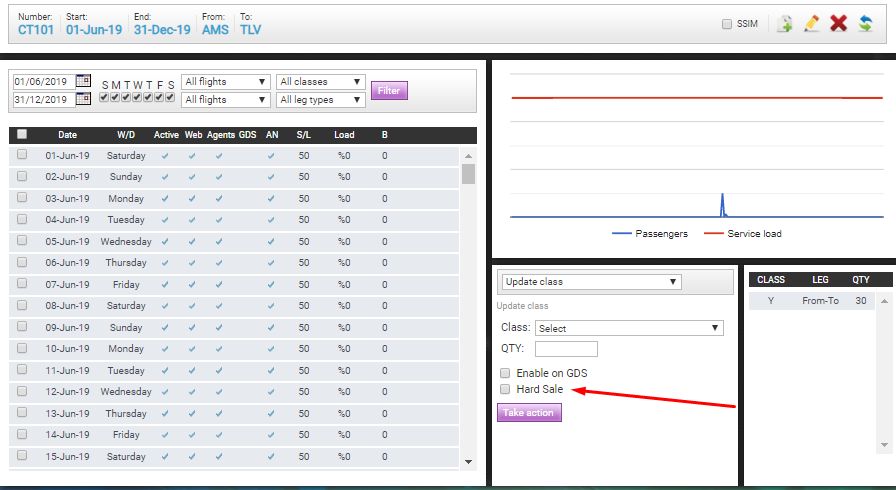 Once a class is marked as "Hard sales seats" you will see a purple highlight indication within the flight screen: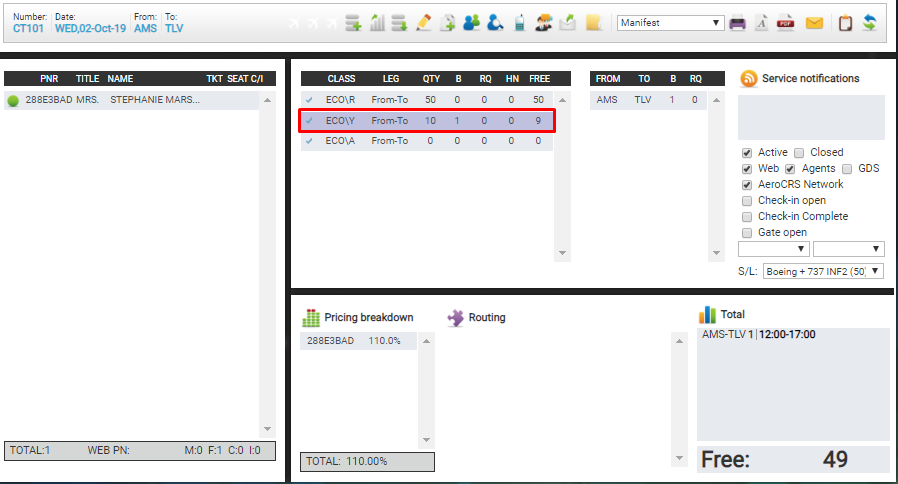 Update on 25/JUL/2021:

In the bottom you will notice part the number of seats available keeping the hard sale seats out of the calculation.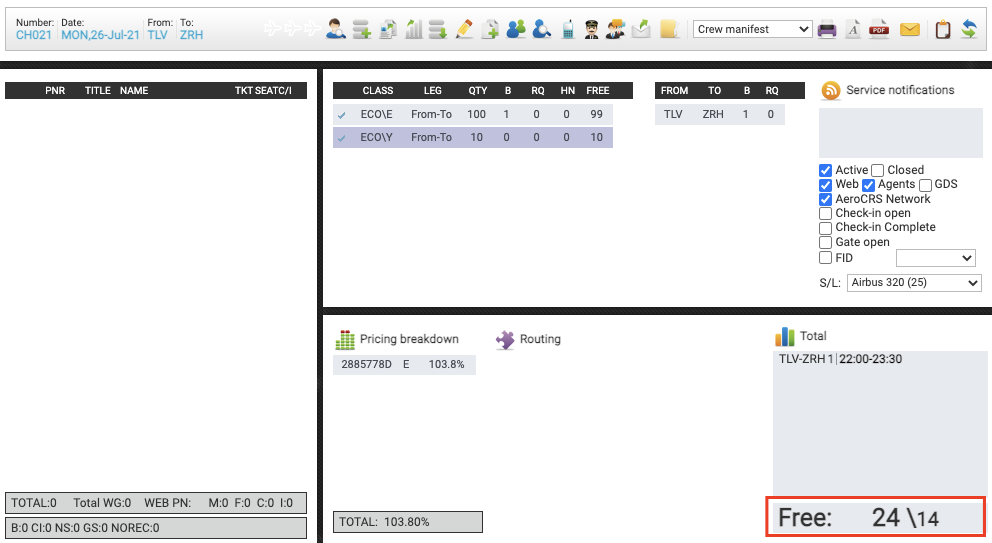 NOTE: Hard sale seat is not supported for multileg flights
If you have additional questions about this feature, please do not hesitate to contact us at
support@aerocrs.com