Dear Customers,
We would like to update you on a new improvement added to the system that will allow you to set a default currency per agency.
Under the Agencies sub-module, you now have a new option to choose a default currency.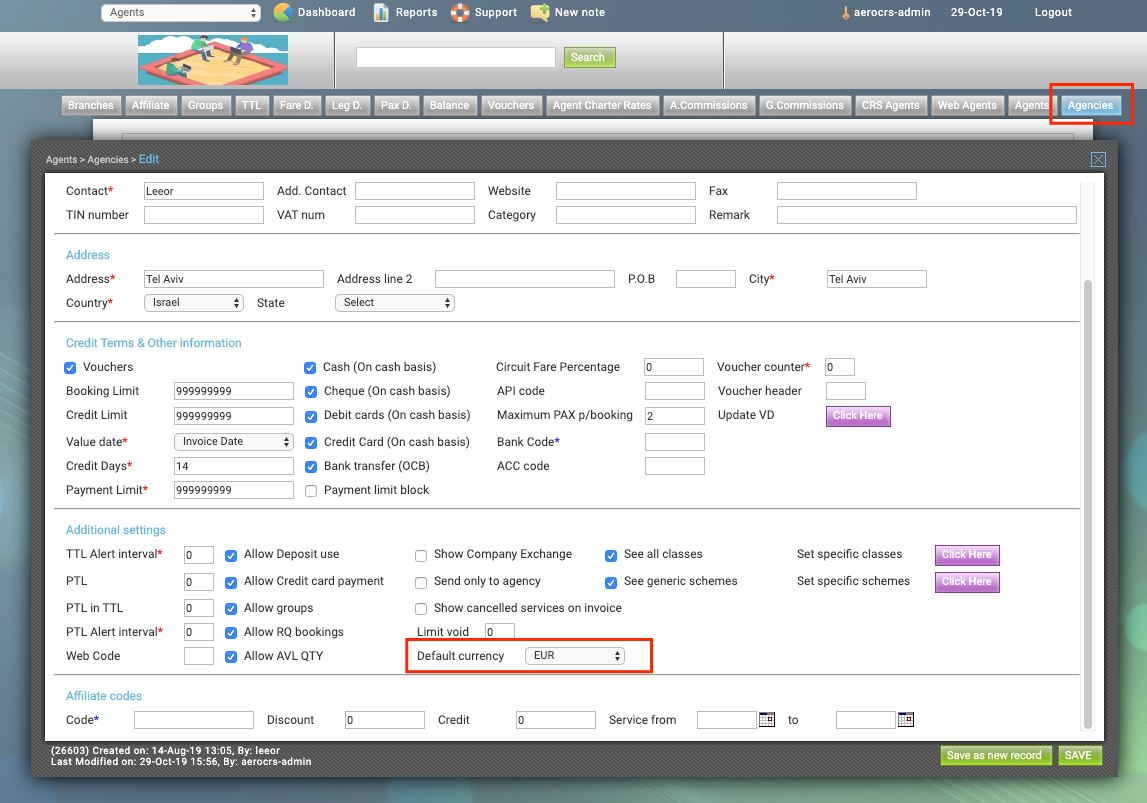 If you have set a currency for the agency, the CRS agent connected to the agency will see the default currency set when going to the AVL screen to make a new booking.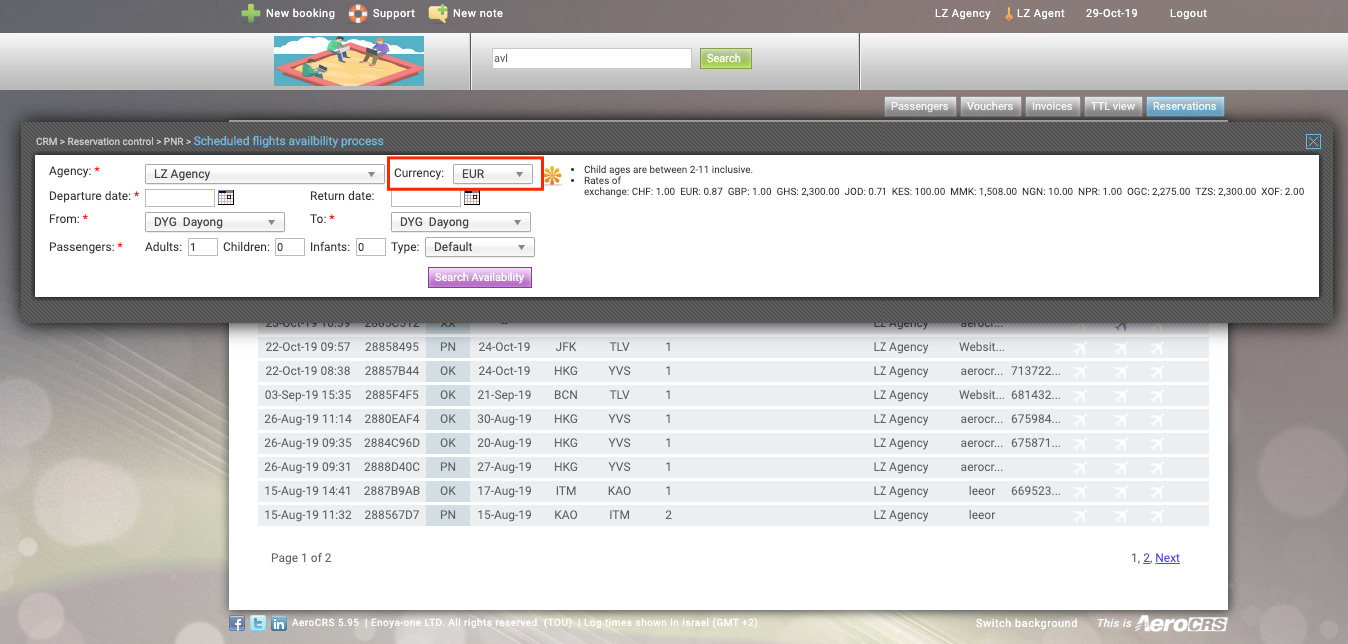 If a currency was not set under an agency, the default currency will remain the same as the one set for the airline.
For any further questions or clarifications regarding this new improvement, please contact us at support@aerocrs.com.
NOTE: Some of the permissions above might be restricted for your user login, please ask your administrator if you encounter a need for a permission in this screen