Dear Customers,
We would like to update you on a new improvement we have added to the agency's setup.
A new checkbox is added to the agency settings which will block the option of selecting seats on the website for all bookings done by this agency.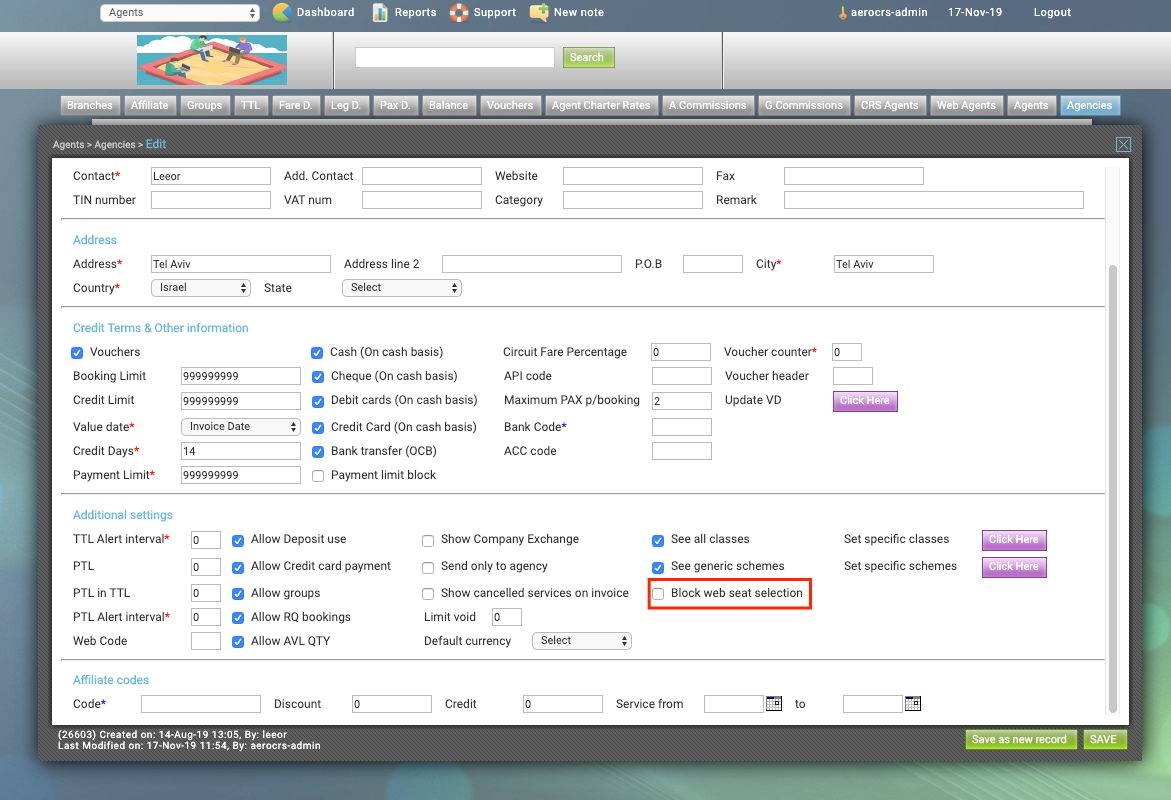 Notice that marking this option will also block the option to book seats for all the agency's bookings from the "Find my reservation" option on the website.
If you have additional questions about this new feature, please do not hesitate to contact us at
support@aerocrs.com