Dear Customers,
We would like to update you on a new improvement we have added to the excess baggage ancillaries setup.
A new checkbox and a new field were added to the settings of the ancillary items, allowing to set an item as one that will be taken into account when checking a passenger's baggage allowance at the check-in screen, and what will be the added weight for that item once booked.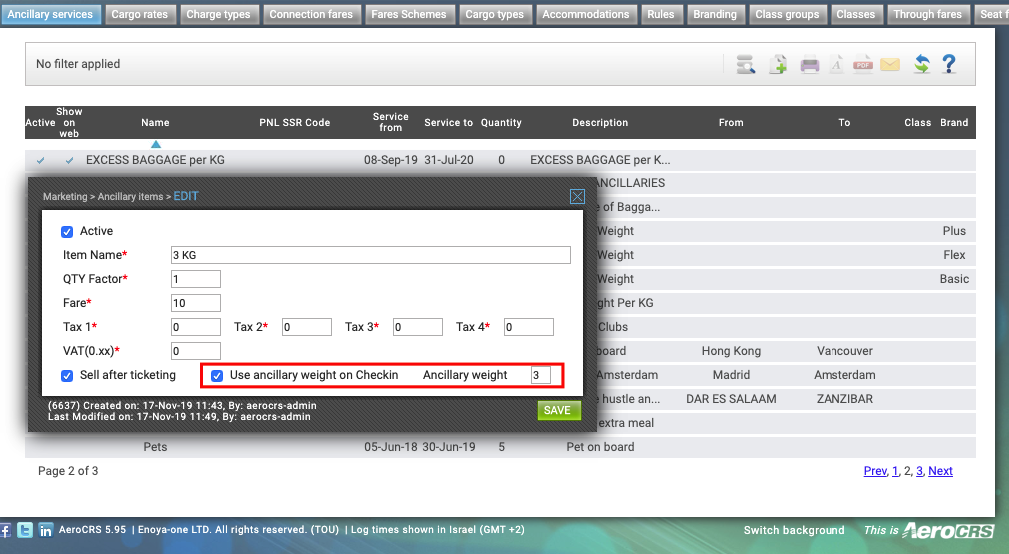 For example, if a passenger booked a class with a 20kg baggage allowance (by brand, fare or destination settings) and also booked the excess 3kg (in the screenshot) baggage item, his baggage allowance will be updated to a max weight of 23kg on the check-in screen.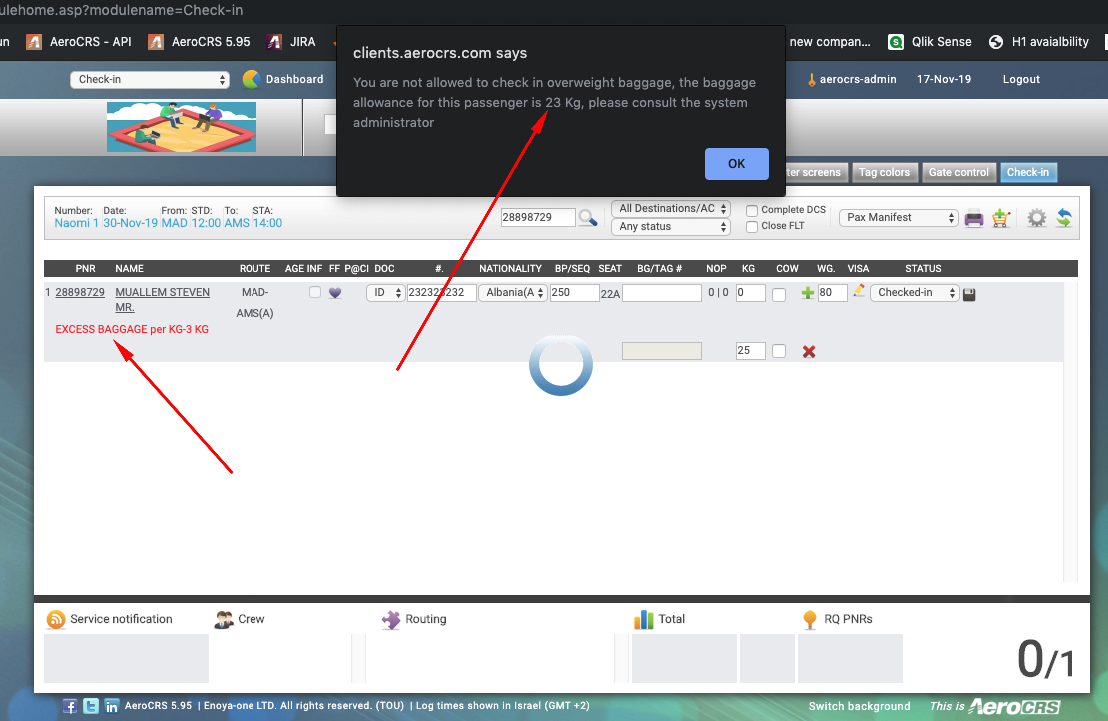 NOTE: This new feature is only relevant for airlines who restrict overweight on the check-in screen. If you are not sure how to activate this option, please
read this article
.
If you have additional questions about this new feature, please contact us at
support@aerocrs.com