Dear Customers,
We want to update you on new improvements implemented in the Gate Control screen.
You will be able to filter per station in case the flight is a via-to or multileg.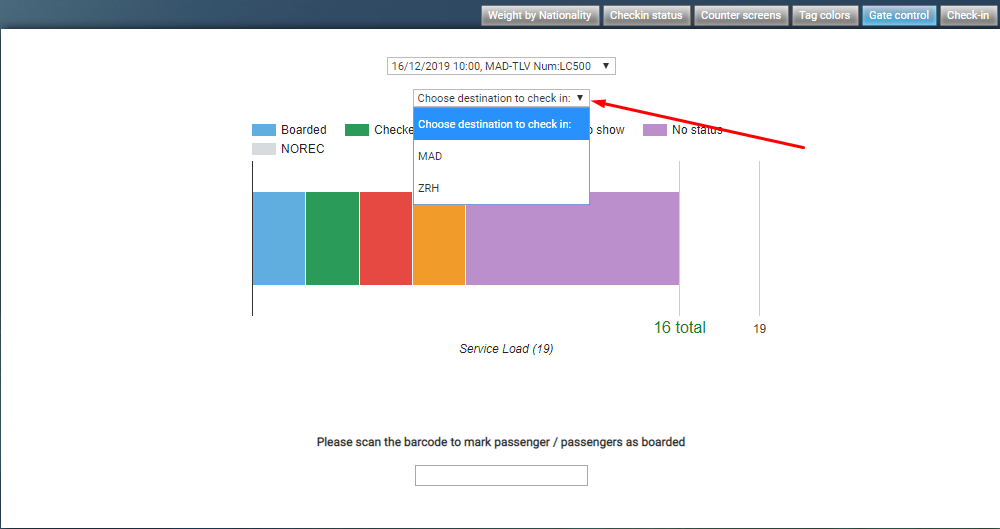 And there will be a summary of the passengers per status (boarded, checked-in, go-show, no-show, no status and NOREC).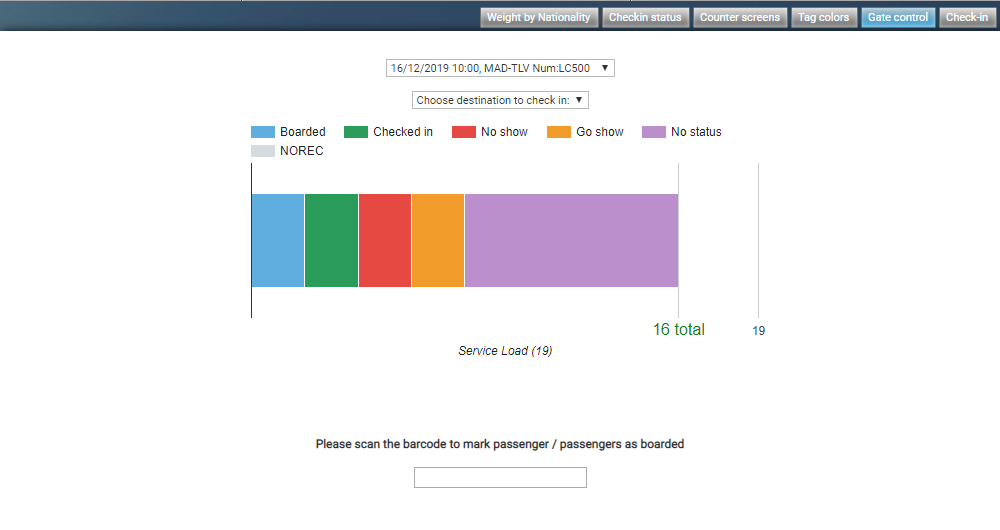 If you have additional questions about these new features, please do not hesitate to contact us at
support@aerocrs.com