Dear Customers,
We would like to update you about several improvements done on the new IBE.
1. Switch destination button
New button added to allow switching of the "From" and "To" destinations: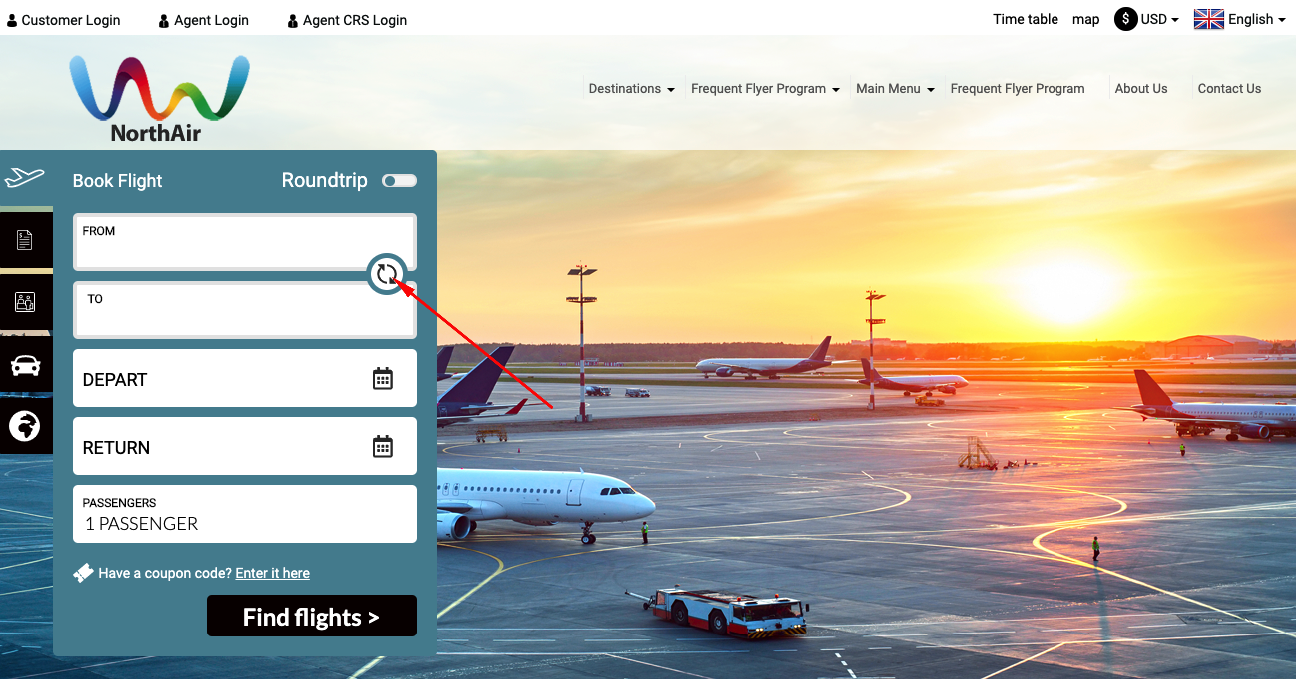 This new addition was added as default to all websites, if you wish to remove it from your site please uncheck this marking on the new IBE settings: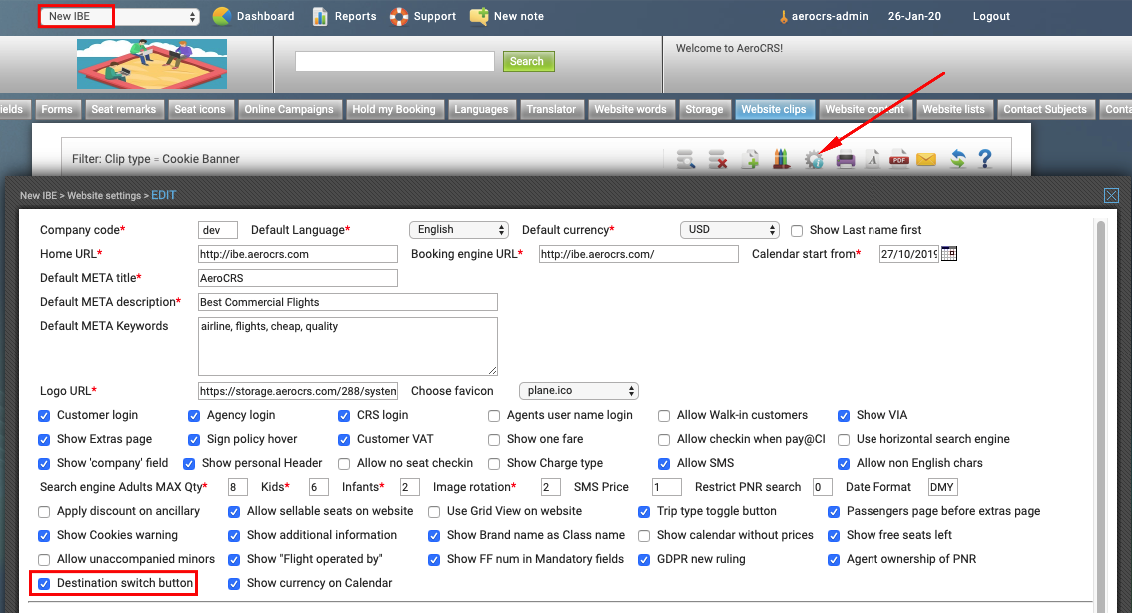 2. Grouping of the same ancillary service for RT flights:
It is now possible to "group" ancillary services set for a specific route to be shown as one option for RT bookings.
Example: We have created two ancillary services for "Tools" on our test environment, one for the TLV-ZRH route and the other for the return route ZRH-TLV.

Then, an ancillary group was created for "Equipment" and both services were allocated to the group: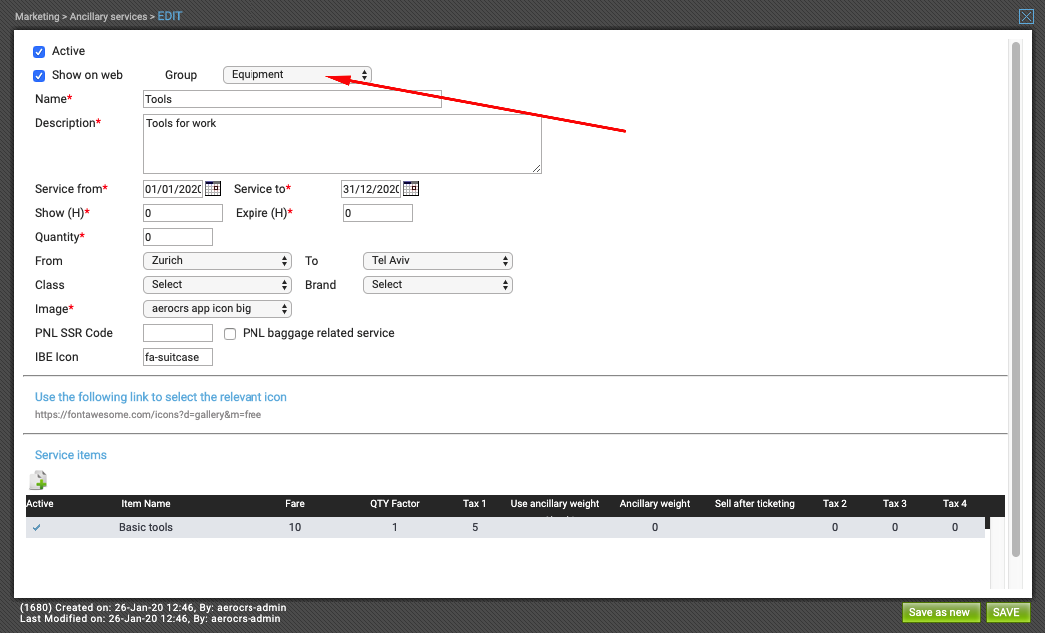 When searching this route as an RT on the website, the two ancillary services will be grouped and shown together for the selection of the client: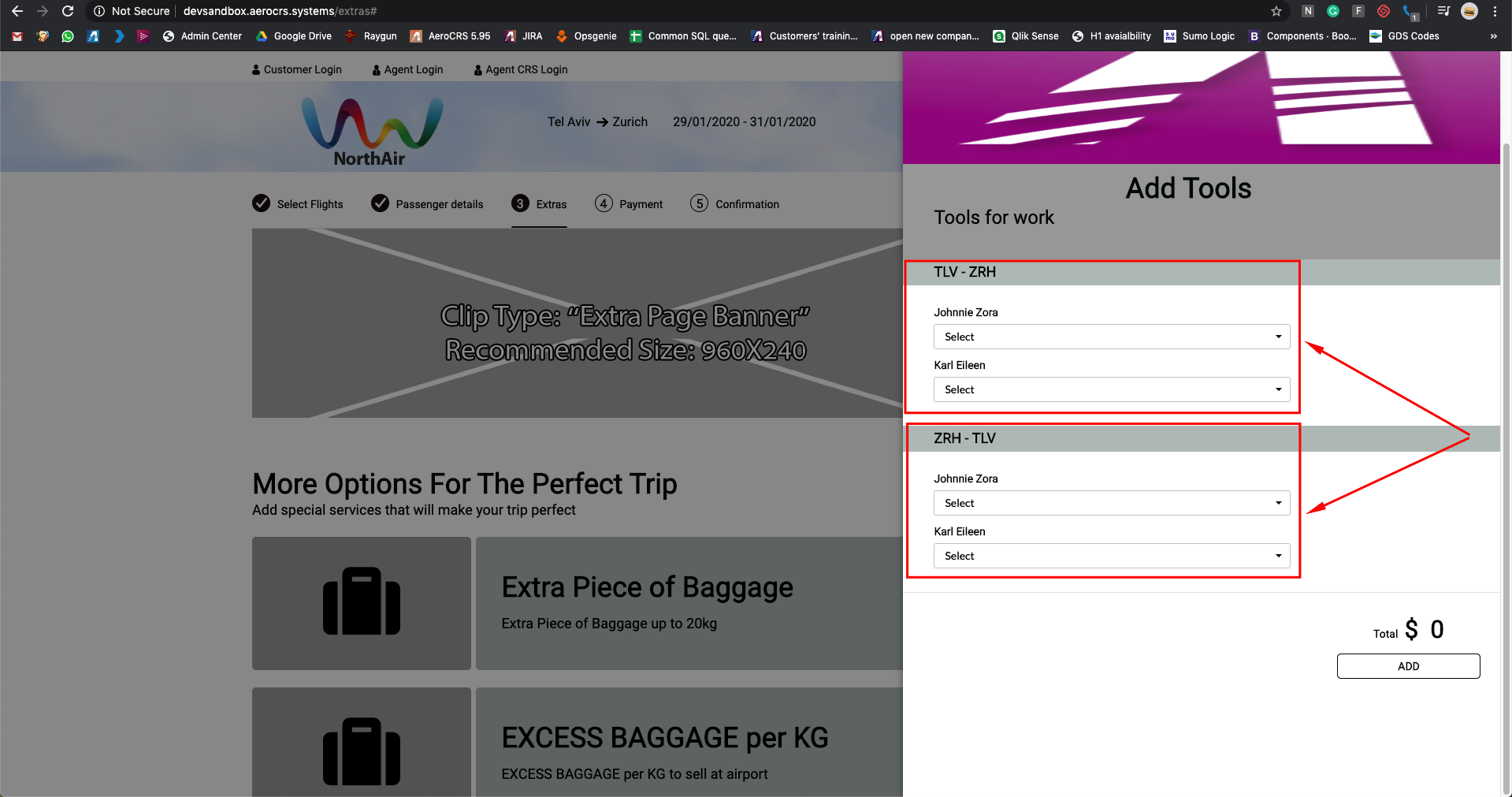 3. Currency icon on Calendar:
It is now possible to add the currency icon to the price displayed on the calendar: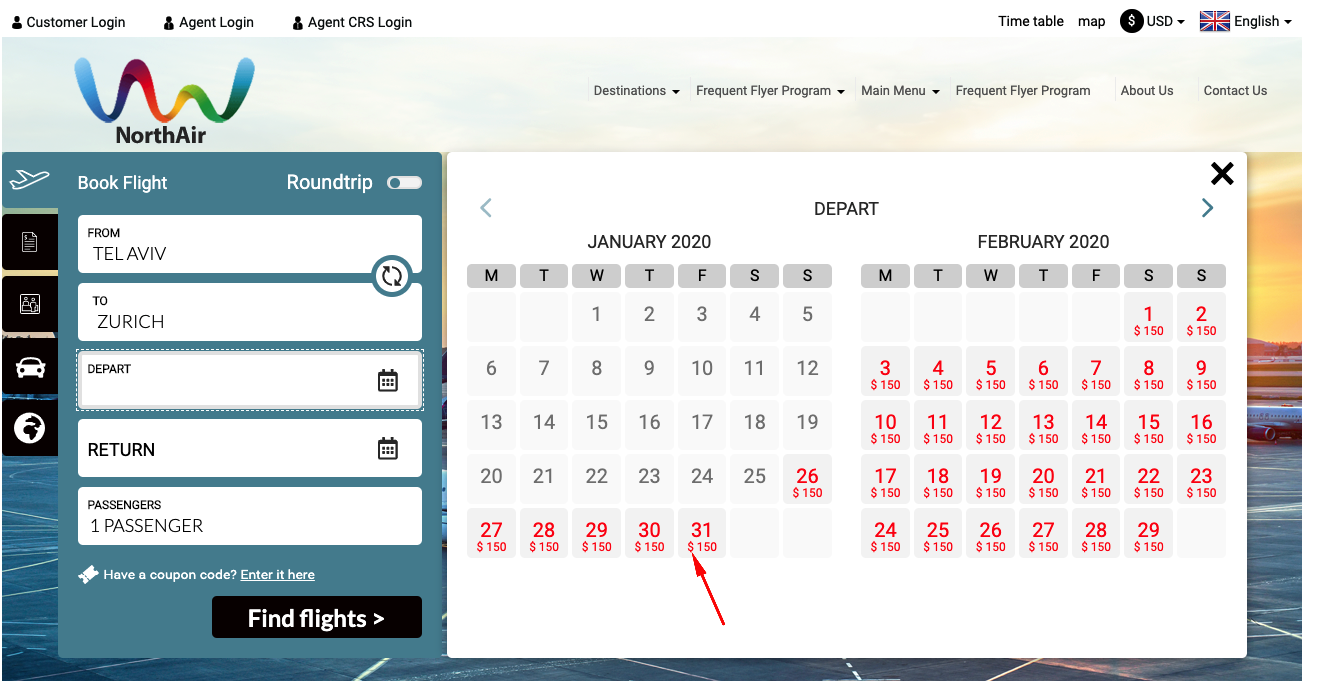 To have this option activated, please mark this option on the new IBE settings: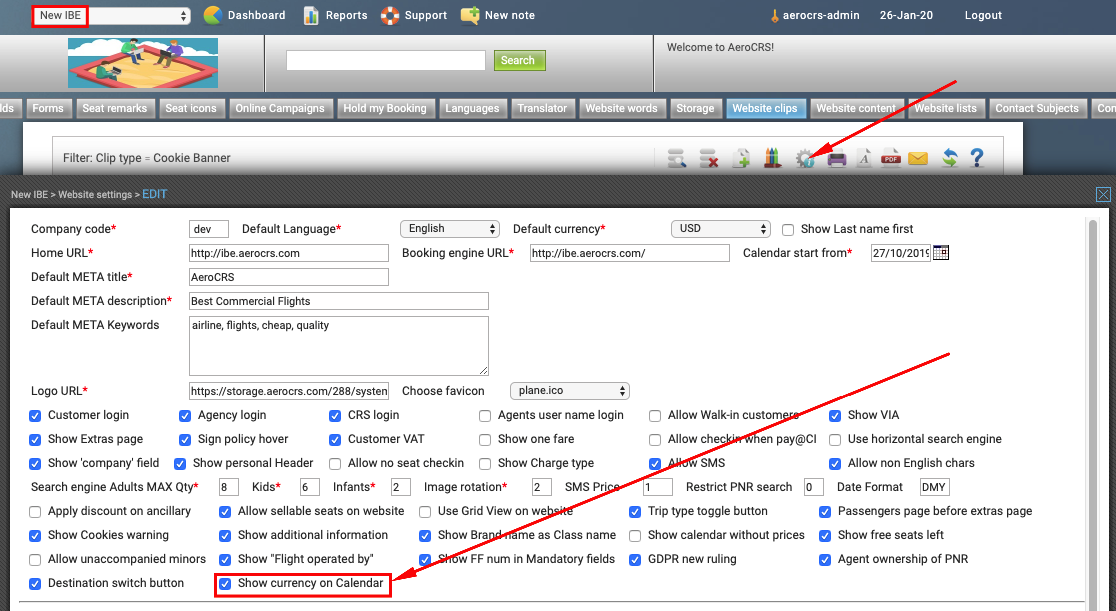 NOTE: If the fares on your website have many decimals and/or the currency you use has a code of three letters and not an icon(i.e. NIS), it is not recommended to activate this option as it may interfere with the website design.
For any questions or if additional information is needed on any of the new improvements, please do not hesitate to contact us at
support@aerocrs.com