Dear Customers,
We would like to update you on a new improvement added to the connection fares sub-module (Not sure what connection fares are? Read more here).
The new improvement will allow you to create different fares for connection flights if the route is booked as an OW or an RT.

Please follow the example of the test connection flight: AMS - MAD - BCN.
We have created 4 fares, 2 OW and 2 RT for AMS-BCN route (fares were set with the relevant type in the fare name for instructional reasons):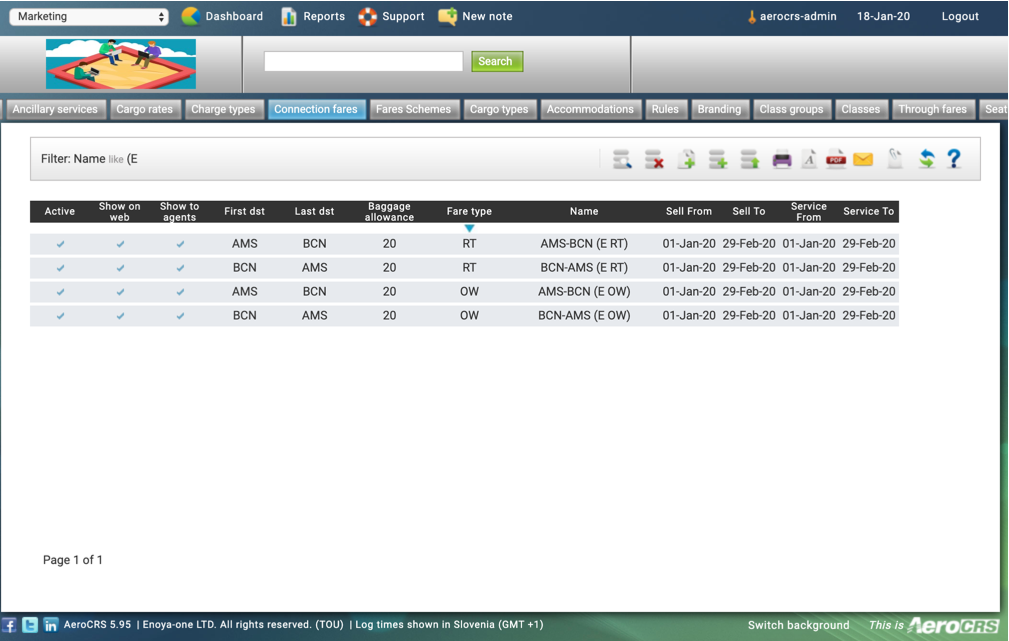 When we do an AVL search for the AMS-BCN route as OW, we will receive the relevant OW fare: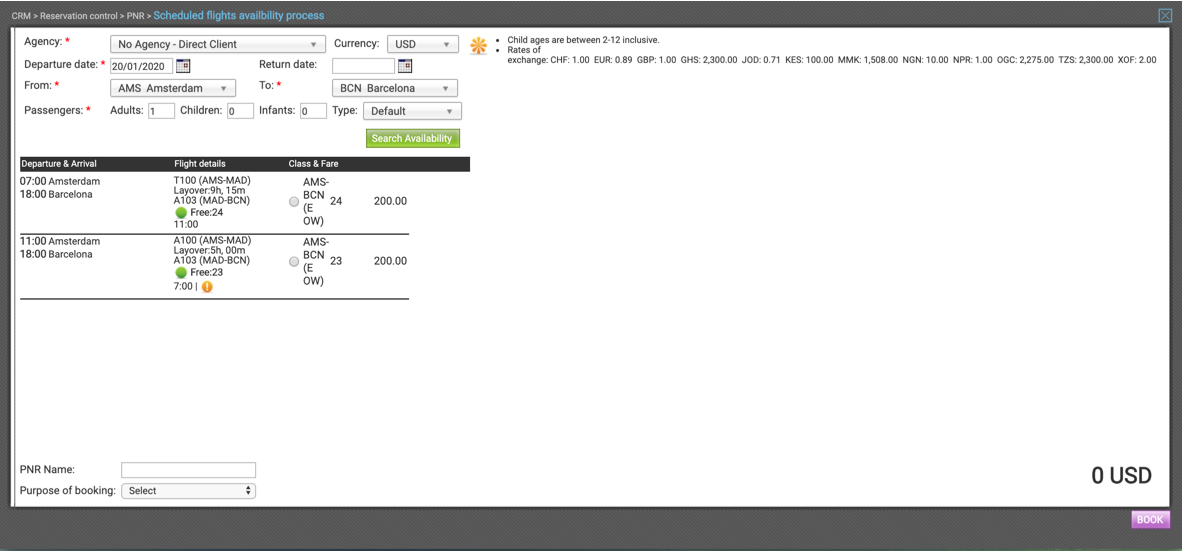 Searching this route as an RT will return the outbound leg with the OW fare and the inbound leg with the relevant RT fare: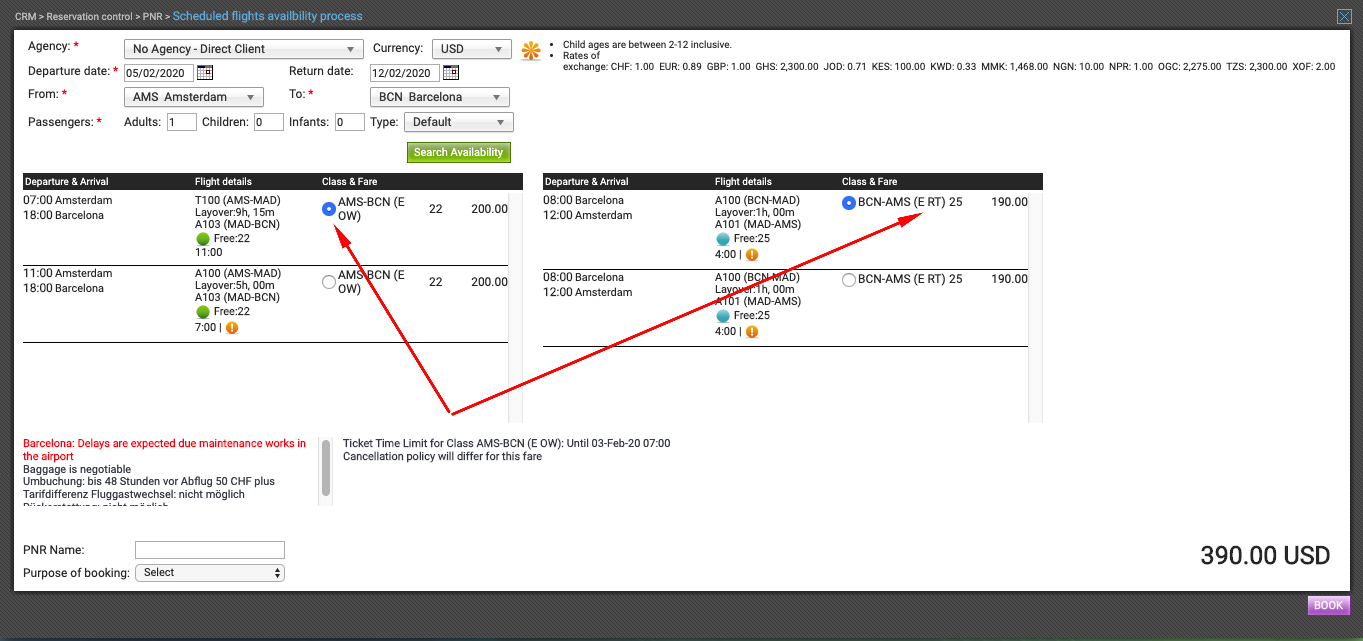 And the results received for the RT originating from BCN: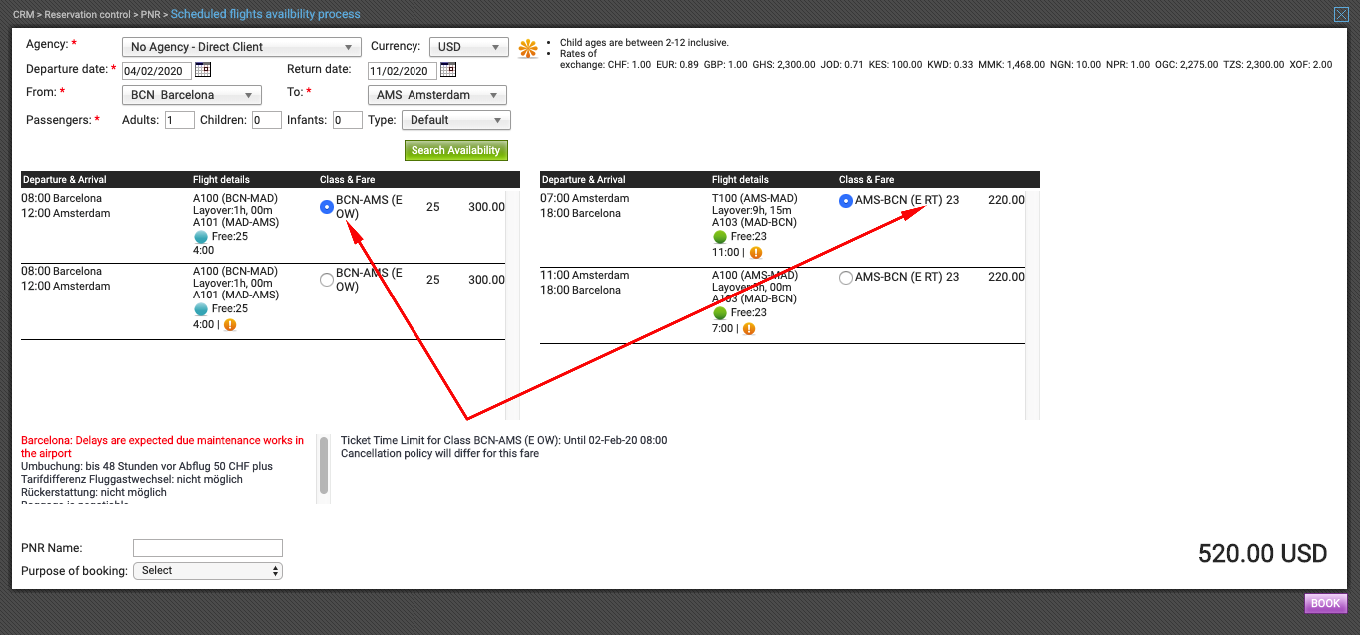 IMPORTANT
:
1. All connection fares existing already in the airline's systems are set to be in the default type of OW fare.

2. In case you do not have an RT type fare set for the inbound leg, the system will return a relevant OW fare for this route (if it exists in the system), meaning all the existent connections fares will remain unaffected regarding their behavior.

If you have any questions about this new improvement, please contact us at support@aerocrs.com and we will be happy to assist you.