Dear Customers,
We would like to update you on a new feature which will allow the passengers to use their Frequent flyer miles/points to purchase ancillary services.
You can set the rules going to Frequent Flyer > Ancillary Spending rules:

Dates: Valid period to apply these rules
Level: Status of Frequent Flyer. If no level is selected the rule will be valid for all the levels.
Points: to be used from the FF member account to purchase the ancillary
Ancillary: item to be valid for the rules
You can apply this in the PNR screen going to Discount > Award ancillary: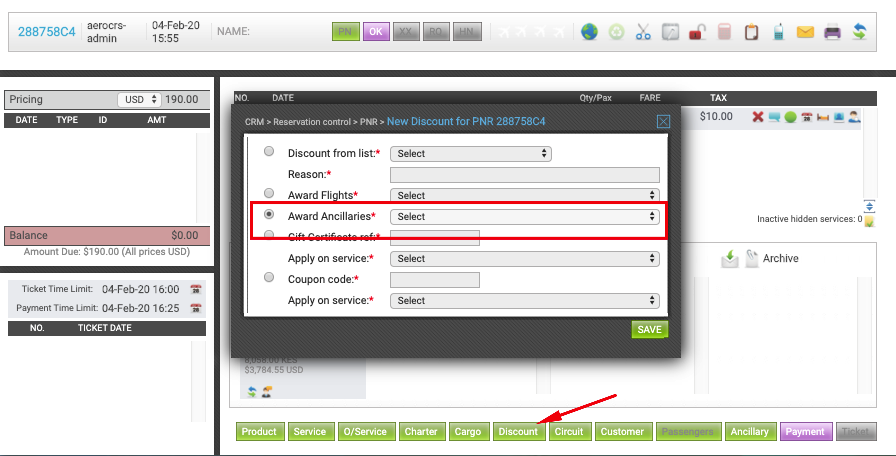 You will now be able to check the type of award in the FF movement reports.
For any questions or clarifications regarding this new feature, please do not hesitate to contact us at
support@aerocrs.com