Dear Customers,
We would like to update you on a new option added to the CRS agents permission options that will allow you to block the option of specific agents to see the rate of the commission granted to their agency for bookings done on the CRS.
The new option was added to the CRS agent settings screen: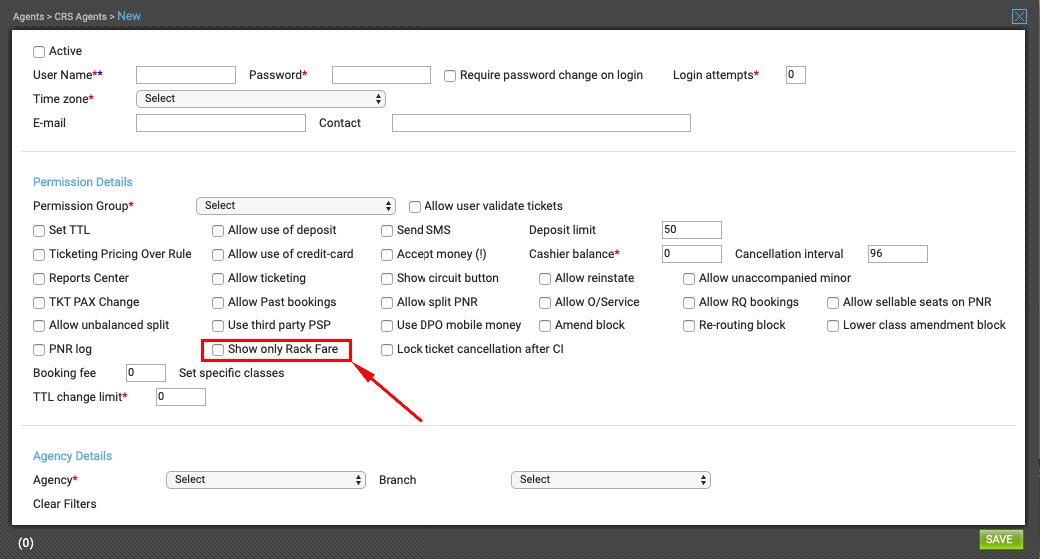 When marked, this CRS agent will not be able to see the net fares and will only be shown the rack fares of the routes he books.
Additionally, this CRS agent will be blocked from accessing the PNR logs, the receipts and invoices, and will only be able to issue payments using vouchers or deposits, depending on the additional agency and agent's settings.
If you have any additional questions or doubts regarding this new option, please contact us at
support@aerocrs.com