Dear Customers,
We would like to update you on an improvement done on the ancillary booking process from the PNR screen on the CRS.
It will now be possible to book the same ancillary item for several PAX on the same PNR screen.
When clicking the 'Ancillary' button on the PNR screen (on a ticketed or unticketed PNR - This improvement will work the same in both cases), the options to select the flight, ancillary type and item have remained the same, and we have added checkboxes to mark several PAX and add that selected item to all the marked PAX together: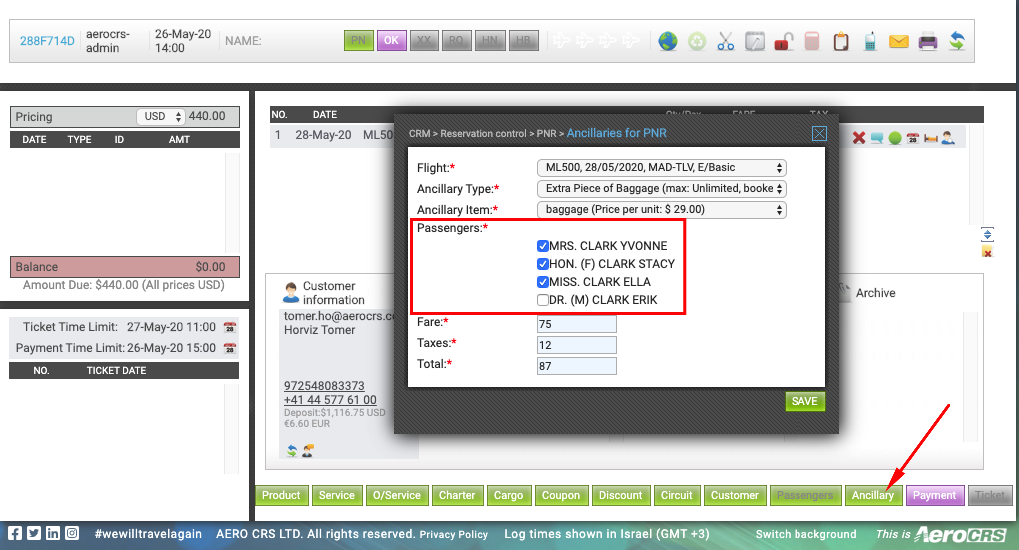 The fare will be calculated according to the number of PAX and items added.
In case the ancillary service is limited by the max quantity available for that segment/service, it will only be possible to book the available amount of items (and select only that number of PAX accordingly).
If you have any additional questions or concerns regarding this new addition to the system, please don't hesitate to contact our support department by submitting a support inquiry