Dear Customers,
We would like to update you about two new improvements done on our DCS screen.
Body temperature result field
You can now add a body temp. result field to the DCS screen, allowing you to insert the body temperature of the checked-in pax at the airport counter.
In order to activate this option, go to the DCS settings screen ('Check-in > Check-in" sub-module, click on the gear icon

) and mark the following option: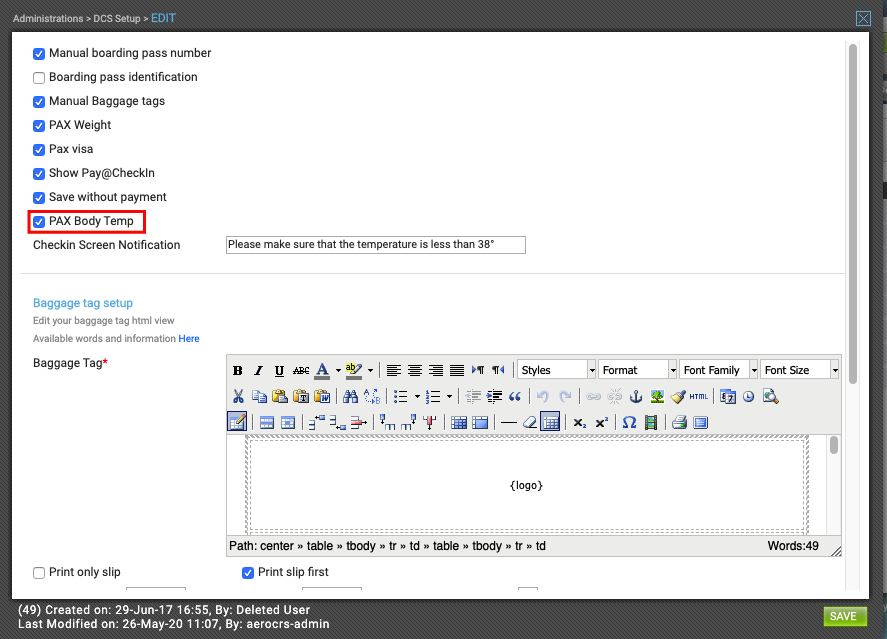 The new field will be added to the DCS screen and the temperature must be inserted for every checked-in PAX: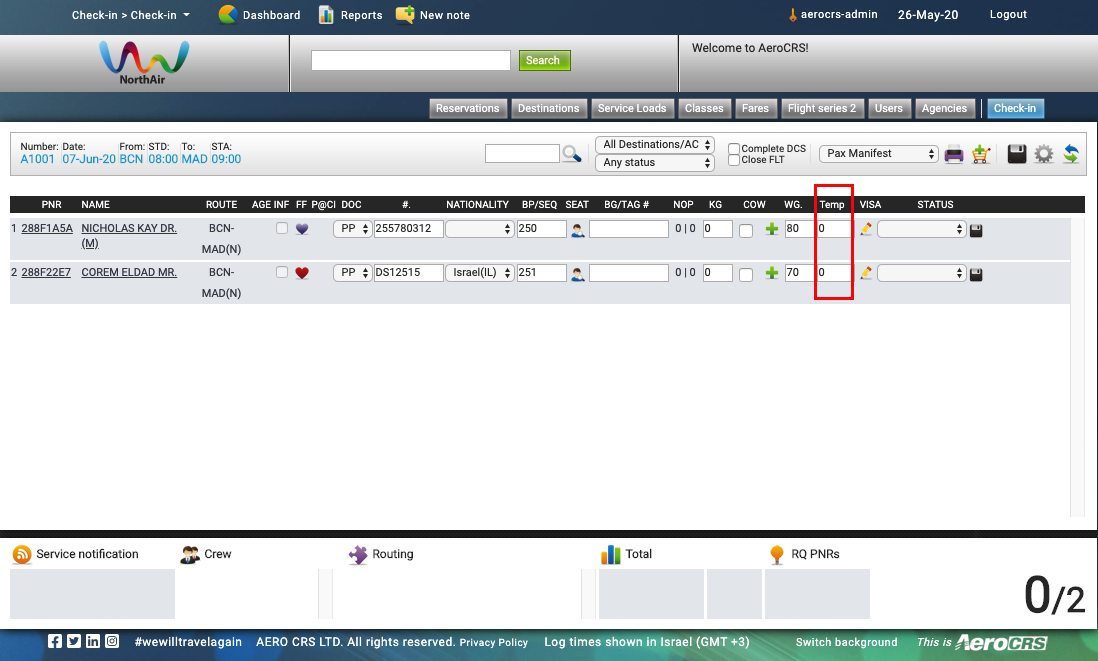 Additionally, the temperature results of the PAX can be added to the manifest.
In order to add it, mark the following option on the relevant manifest template settings: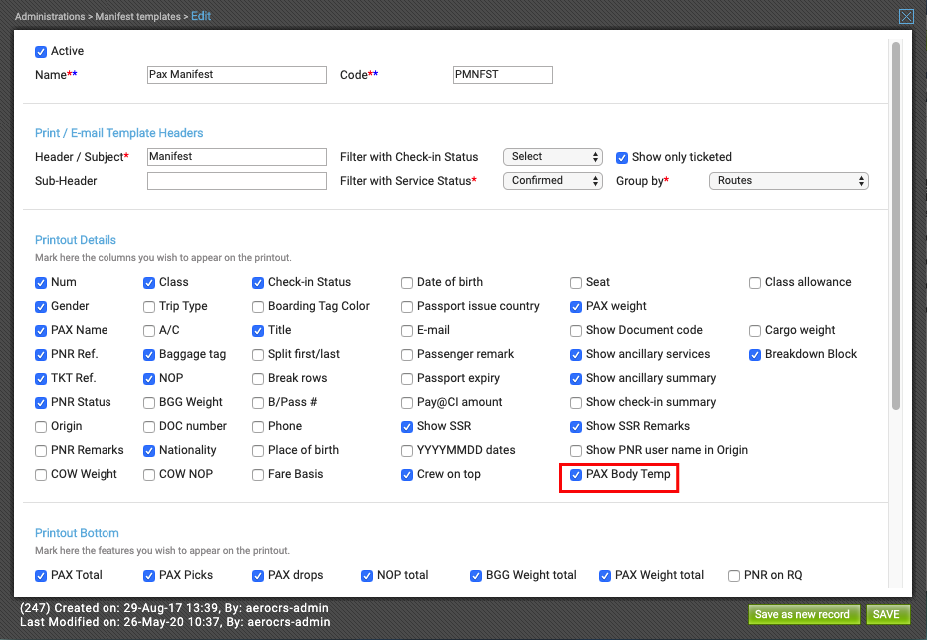 Check-in screen notification alert
We have added the option to set a free-text notification alert that will be presented after PAX details are saved in the DCS screen.
Add the required alert text on the DCS settings screen: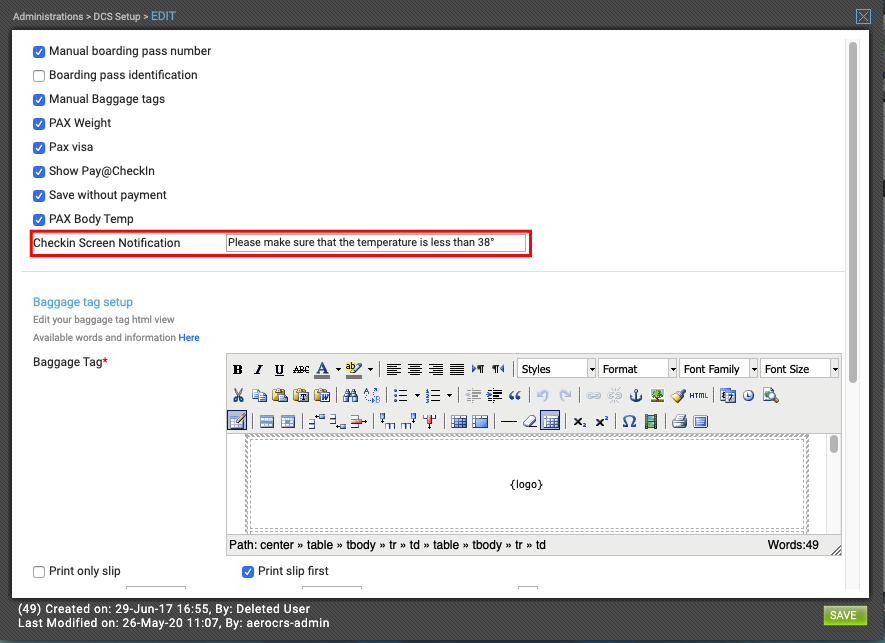 The notification will be shown as a pop-up message after saving the PAX details: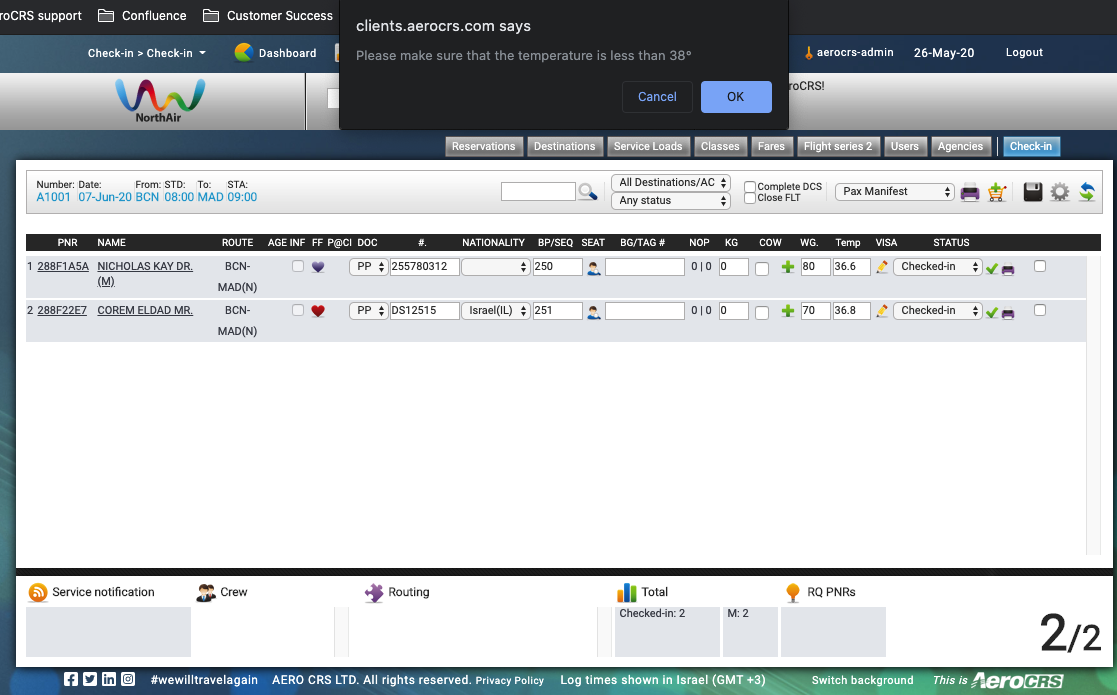 Leave this field empty if you do not want to have any notification shown.
If you have any additional questions or concerns regarding this new addition to the system, please don't hesitate to contact our support department by submitting a support inquiry