Dear Customers,

We would like to update you on a new feature in which the rows of your seat maps can be assigned with the relevant cabin class (First class, Business, Premium Economy and Economy).
As in the seat map creation, this assignment of the cabin class will be done from our side so you can request us on Support to apply this changes accordingly.
Once the cabin classes are assigned, the system will block passengers booking an Economy class to select a seat assigned to the Business class and vice-versa for example.
This is a booking for Economy class, the first row is assigned for Business passengers so they are not available for selection in CRS (just as a blocked seat):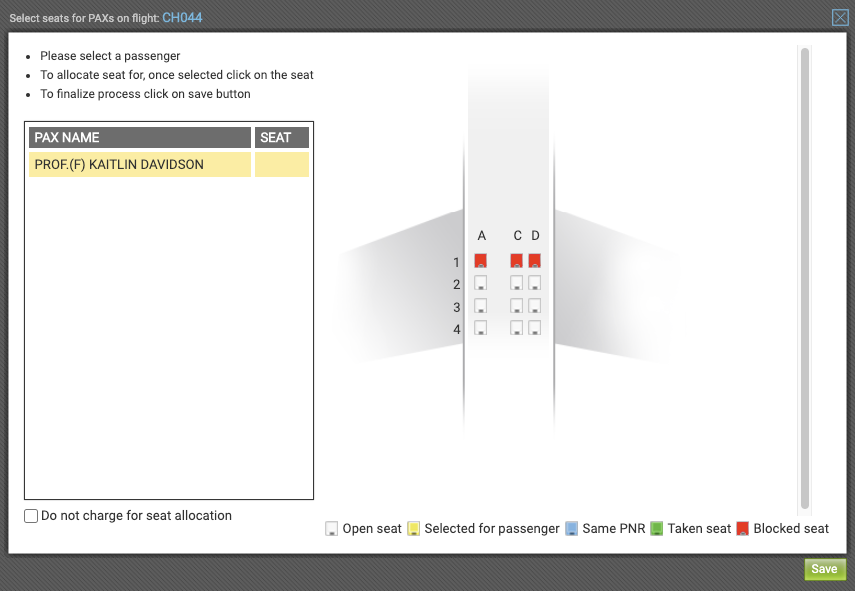 And on the website: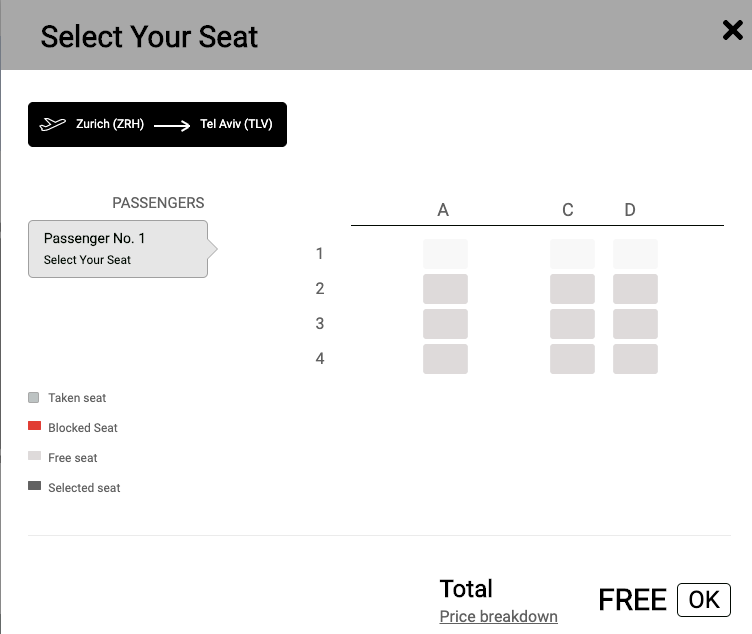 Notice that in the CRS you will be able to overpass this validation by having the permission 'Allow select blocked seats' in your user: