Dear Customers,

We would like to update you on a new improvement done for the FID Templates which will allow you to set a screen per destination, hence, your via-to and multileg flights will show the relevant departure and arrival destinations.
You will need to go to Flight information display > FID templates and create a new record or update a previous one taking into account the new 'Destination' parameter: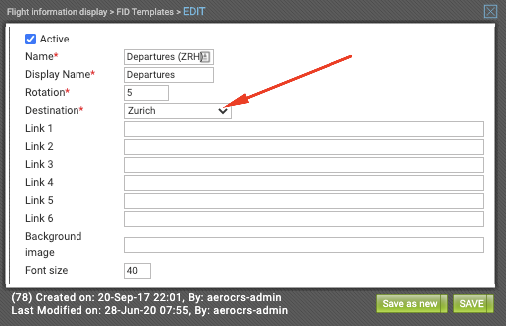 Once created you will see the option to visualize the screen: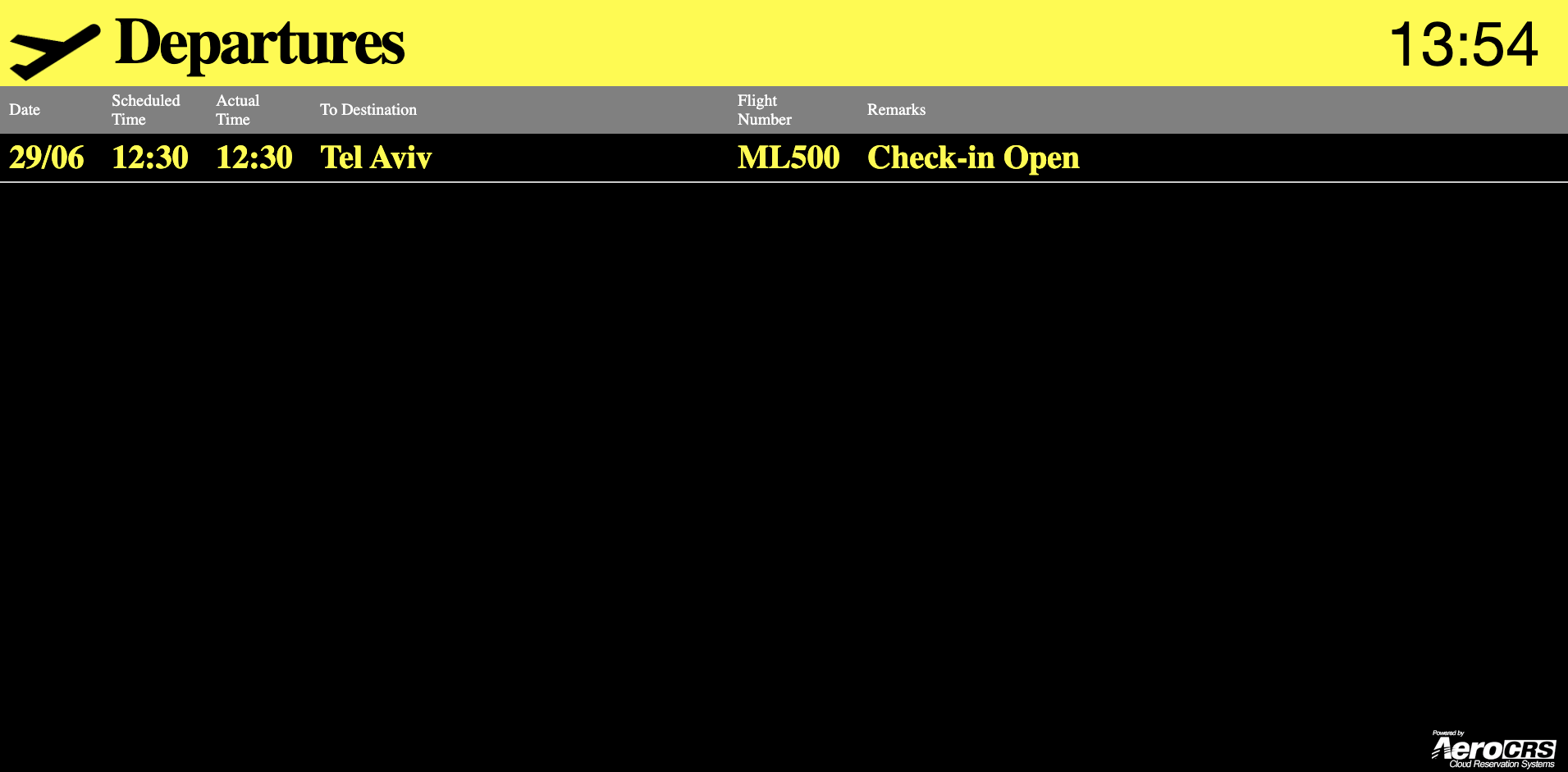 The FID will rotate for both Departure and Arrivals screens according to the Rotation setting.
On the flight screen, the option for FID activation it is now a check-box and the Display status will remain as a dropdown option:
Notice that this change will require you to update the link of the FID for all the stations (in case this was being used in the past).