Dear Customers,
Please note this new design should be used by airlines who work with the fare branding option only!
We would like to update you on a new improvement done for the way Brands are displayed on the flight search results screen on the website and also the added option to customize the text shown to your customers for every included service that is set under each brand.
In order to activate this feature, you will need to update the relevant text for each service going to Marketing > Branding, under the IBE settings you will need to write the details of the rules for each one of the services and the color that will be displayed on the IBE for that relevant brand: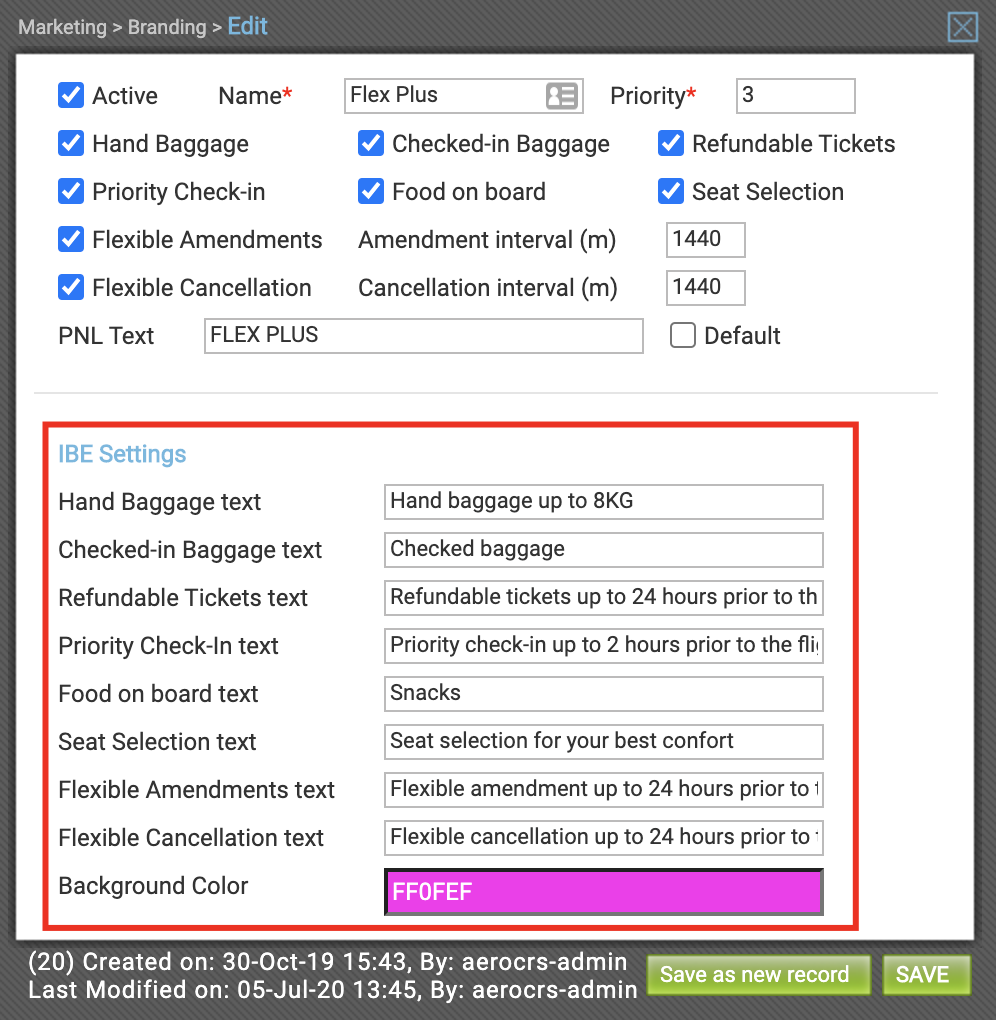 Once the IBE settings are added you will have to wait for 1 hour so these words will be added to the cache of the IBE and then you can go to IBE > Website clips > Update Website settings in order to activate the new option called 'Branding full view':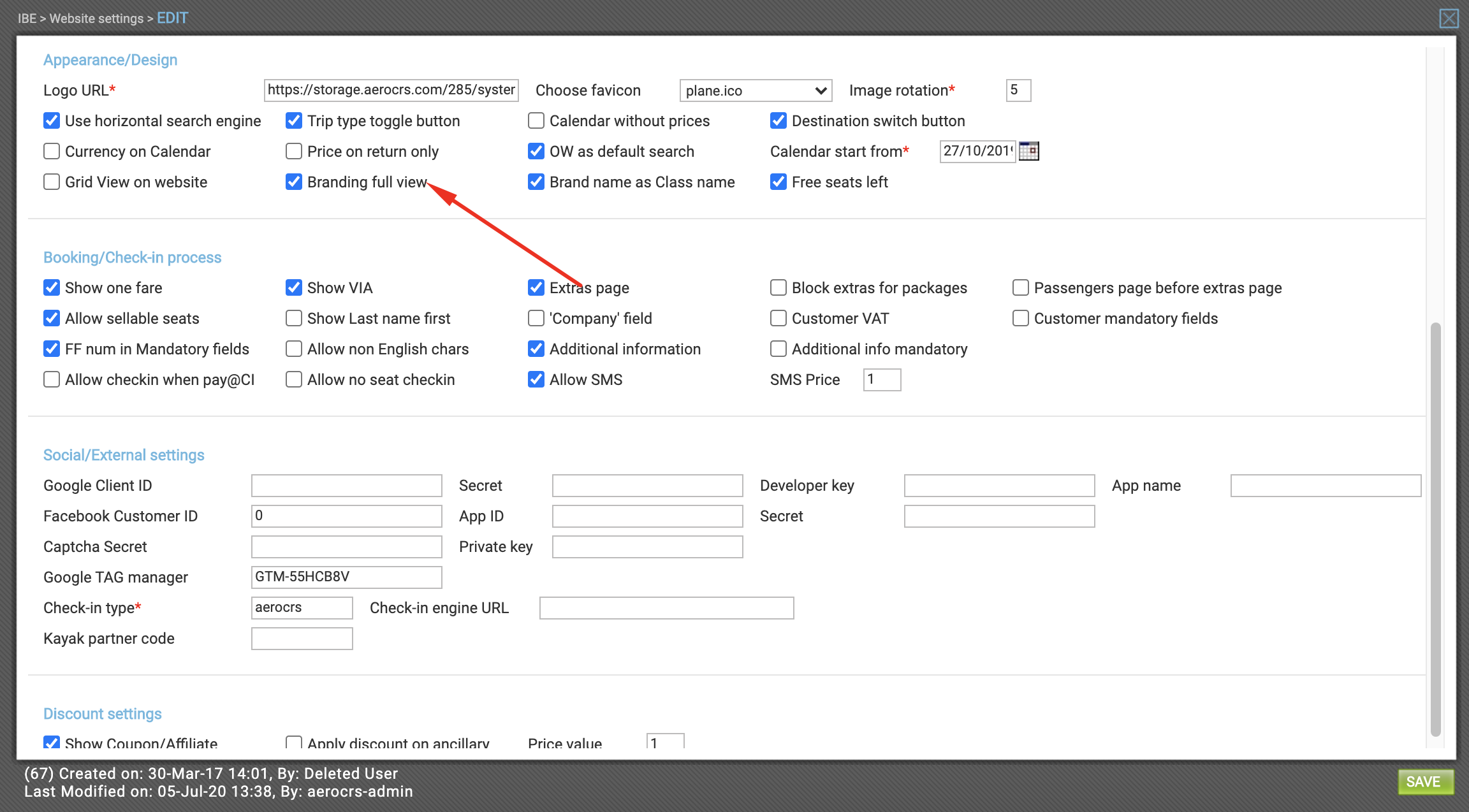 On the flight results page of the IBE the brandings will be presented in the following way:

Once selected the correct flight it will expand the results like this: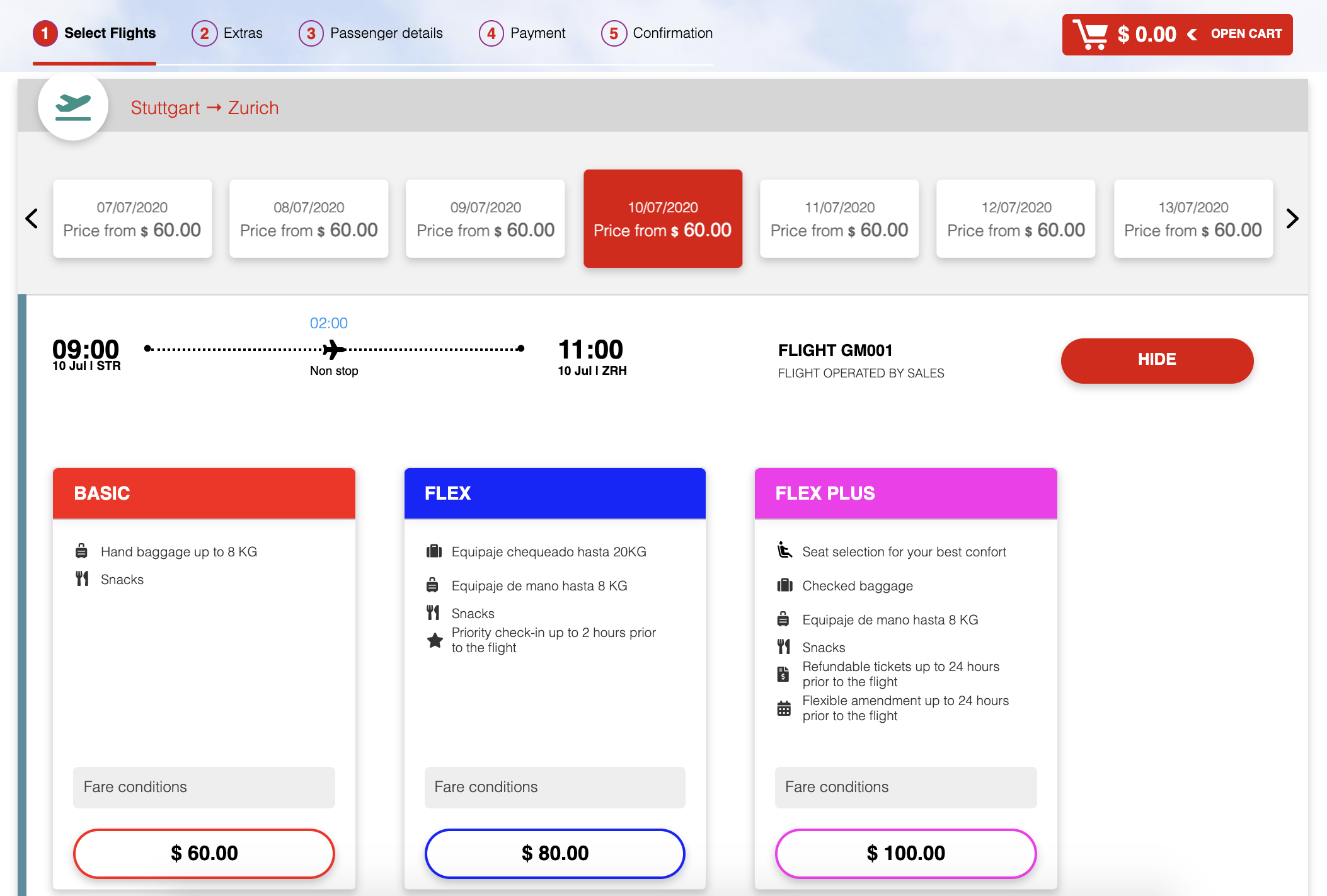 The rules of the Branding is also added to the ticket templates under the Flight rules and notifications remarks:
All the words inserted for the branding can be translated using the Translator option.