Dear Customers,
We would like to update you on a new feature that will allow you to organize the extras page on the IBE according to their priority.
We have added the 'IBE order' field within the configuration of your Ancillaries: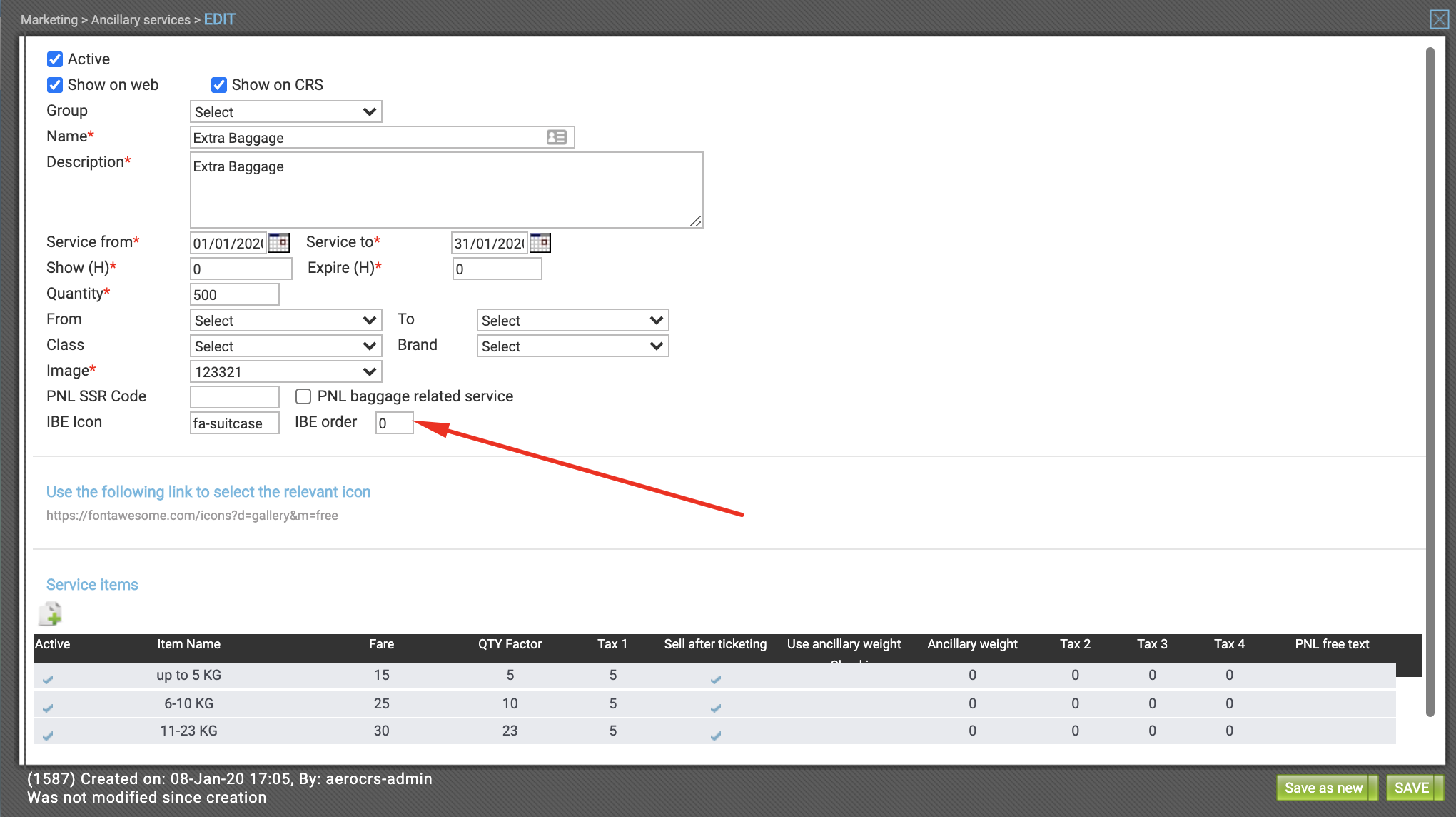 Just like in other parts of the system, the logic is the same "the higher the number, the higher it will be shown on the IBE"
Additionally, for those airlines selling other services like Seat selection, Hepstar (Insurance and services), or Taxi transportation, you can set their order going to IBE > Extras Order.
You will need to create the records according to the services being offered on your IBE, if you want the seats to be shown first, you can set a higher number than the other ancillary services in order to accomplish it.