Dear Customers,
We would like to update you on an improvement done for the check-in process of charter flights in the system.
We have added the option to mark the "Gate Open" option on the Check-in DCS screen and this charter flight will be available for the gate control feature on the "Check-in" module in the same way it is currently used for scheduled flights.
In order to open the DCS screen on a charter flight, click the check-in

icon on the charter service in the PNR screen:

Once the check-in process is completed, click the "Gate Open" option: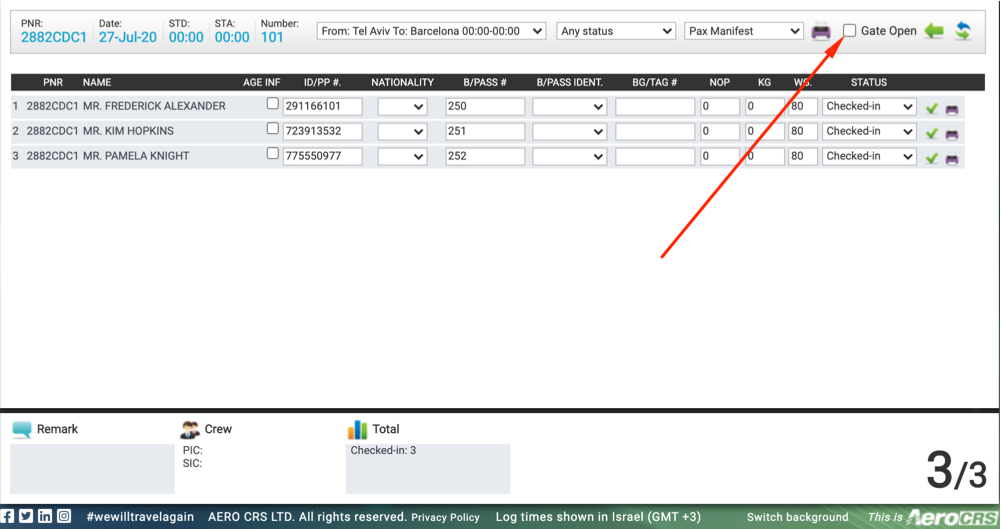 The charter flight will then be available on the "Gate Control" screen: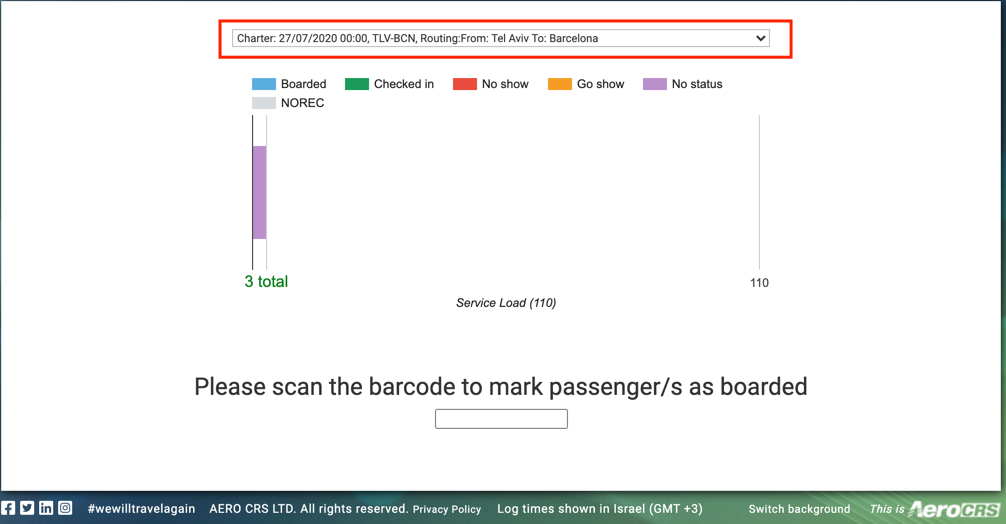 Notice: This feature is relevant only for companies that use the AeroCRS system for their DCS process.