Dear Customers,

We would like to update you on a new feature that will allow you to chat between CRS users and also to establish a 2 way SMS communication with your customers.
The ability to use the chat is per user permission, you can mark/unmark the "Allow chat" permission going to Administrations > Users:
You can also provide or remove the "Allow SMS" permission per user in order to allow the usage of the 2-way SMS communication: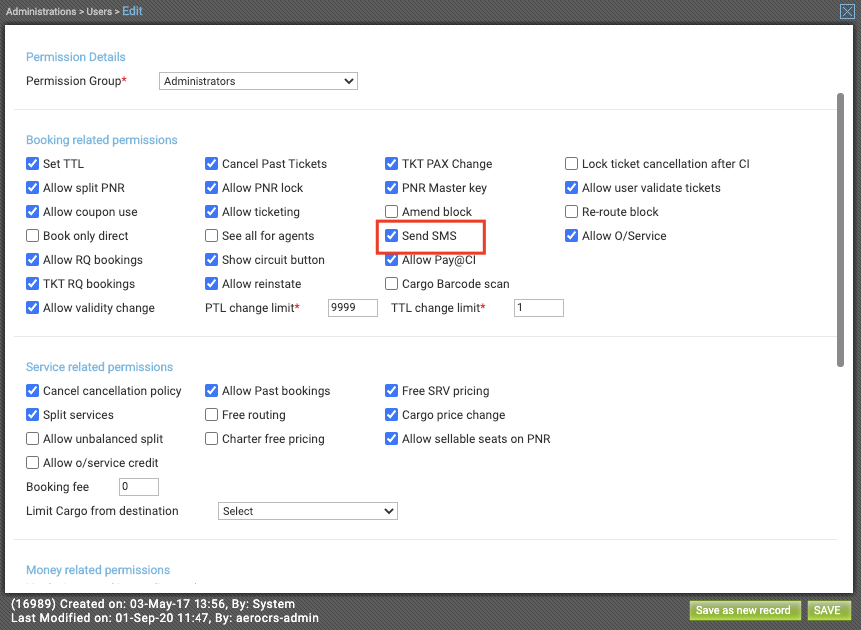 These permissions are the same for CRS Agents, you can find them under the Agencies module.
CRS Agents will be able to send messages to the CRS users and other CRS agents but from the same agency.
Once the relevant options are activated, users will see a Chat tab on the right part of the screen, please see the below video explaining how to use the Chat:
In order for the chat to be able to alert you and send notifications, even when you are working on a different tab, it is recommended to allow notifications on your relevant web browser: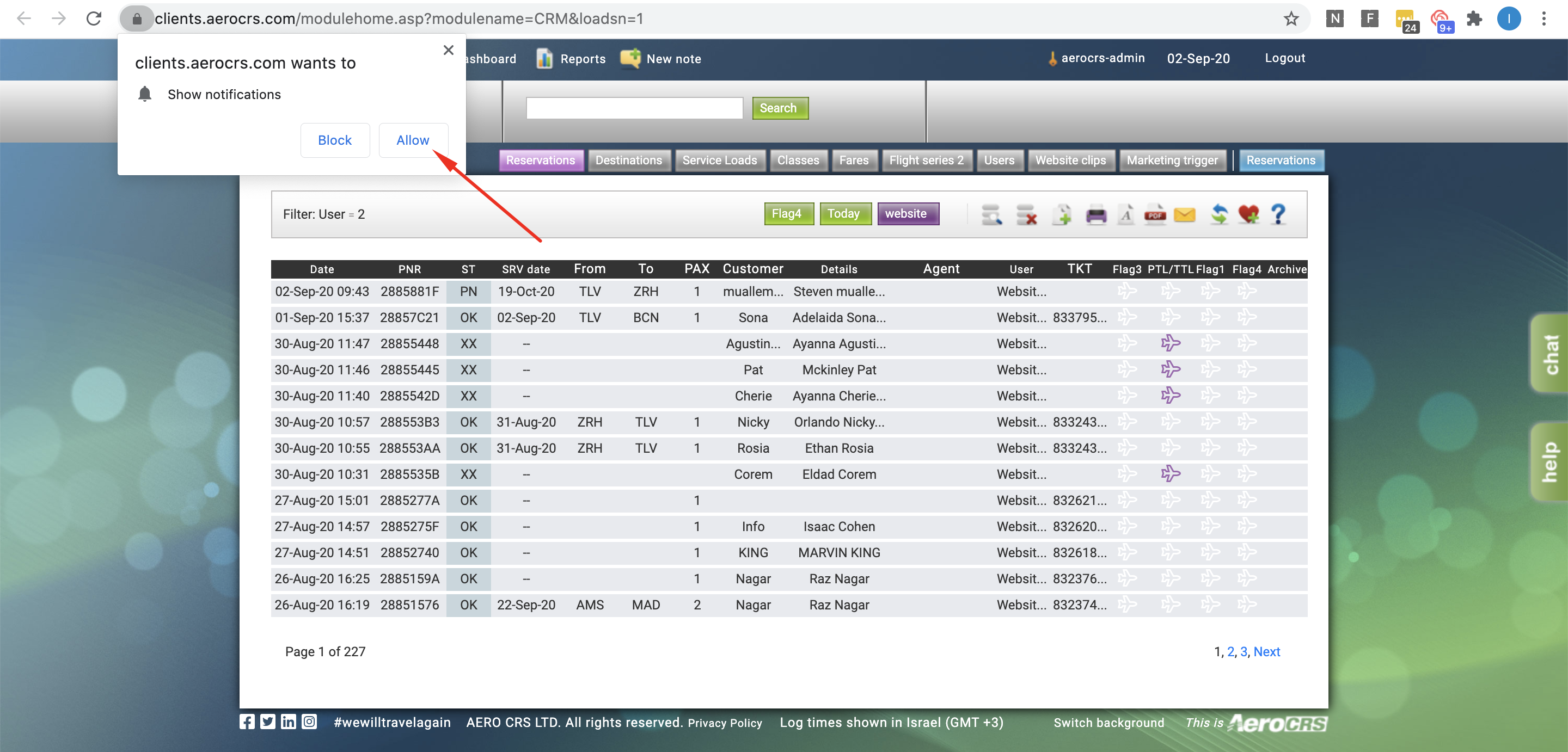 You can always control the notifications using the lock icon on your browser (Google Chrome on this case)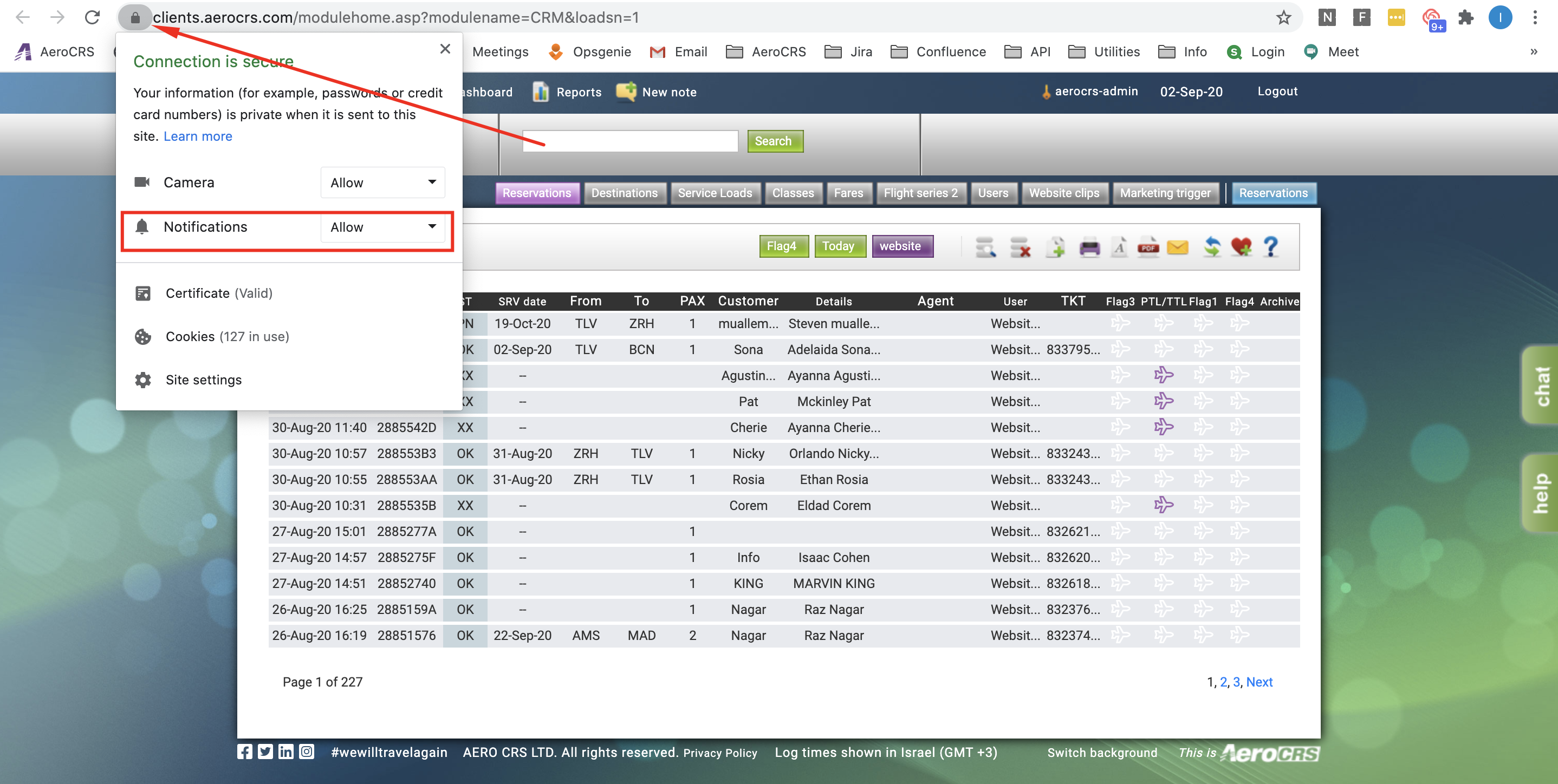 Notice that the configuration to allow notifications can vary according to the browser you are using.
Once notifications are activated, even if you are on a different tab or window you will get a notification as follows:

In order to activate the
2-way SMS communication
feature please communicate with us on
support@aerocrs.com
Notice the 2-way SMS feature will have an extra cost which will depend on your country
2-Way SMS is not supported on all mobile carriers
Notice that this feature is not supported on Internet Explorer browser
Notice that messages will be stored for 13 months