Dear Customers,
We would like to update you on a new feature that will allow you to add specific information (either text, images, etc) in your boarding passes according to the purchased ancillaries by the passenger.
For example, if you want to add an indicator in the boarding pass for passengers that have purchased an extra piece of baggage for quicker verification during boarding or check-in at the counter (if the passenger did the online check-in).
You will need to go to Marketing > Ancillary Services, under the services items you will find the BP HTML in order to add the text/image to be shown when this service is purchased.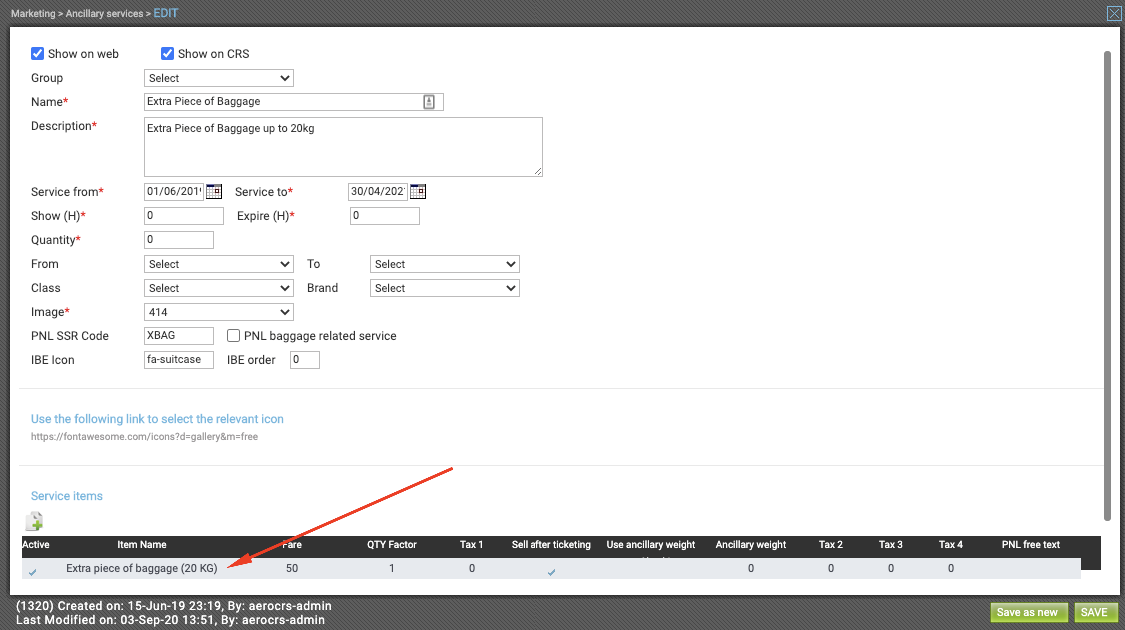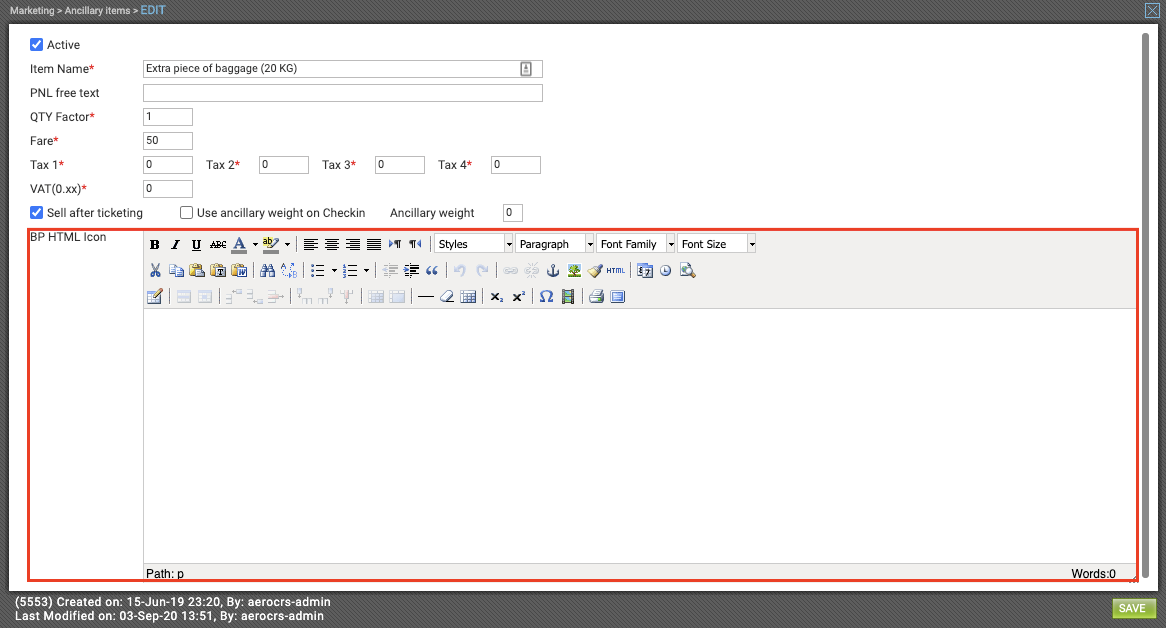 You will be able to insert images, text, tables, etc and this design will be shown and you should also take notice of the Service Item ID in the bottom part of the screen: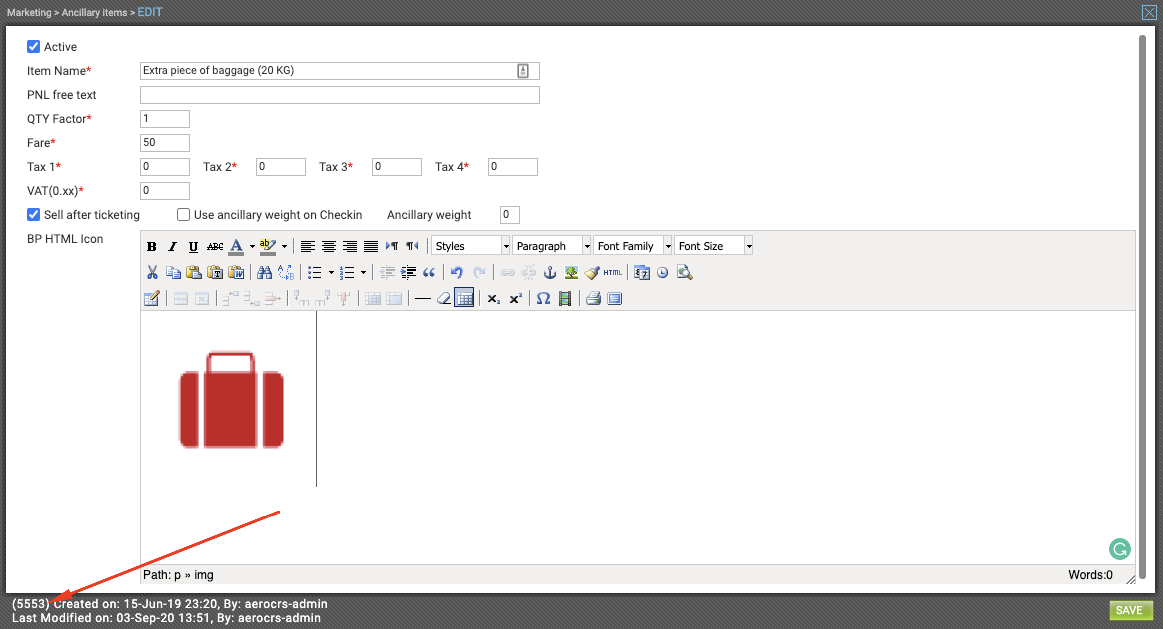 You can now go to Check-in > BP settings and add the following tags on your BP.
{ANC} - To show all the ancillaries the passenger has purchased on the PNR
{ANC:5553} - To show a specific ancillary using the service item ID, in case it was purchased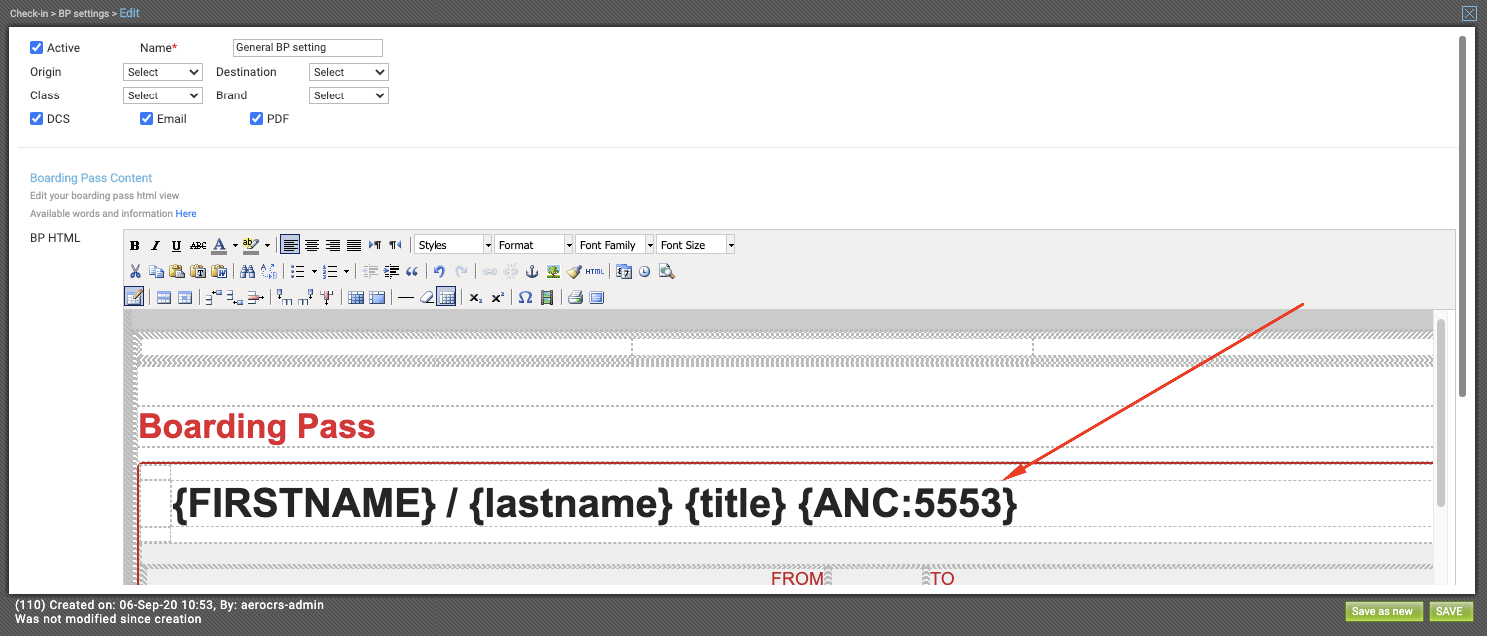 The relevant HTML design will be added automatically on your Boarding Pass: