Dear Customers,
We would like to update you on a new feature which will enable you to offer different kind of extra services directly from your IBE (Internet Booking Engine).
We partnered with a variety of service providers around the world like insurance providers, hotels, local guides, car rental, and more, so it will be easier to you to sell those services on your IBE and increase your revenue in just a click of a button.
New Revenue Stream
The Affiliate Marketplace will allow you to offer different services with no investment and to earn commissions from sales.
Increased Offering
Offer your customers different options to make his trip easy as possible and with no hassles, as every service will be booked from your airline website.
Flexibility
You can opt-in to any services you want to activate and sell on your IBE at any time that you want.
You can request the activation of different services going to IBE > Affiliate Marketplace on your system and using the 'Request' button: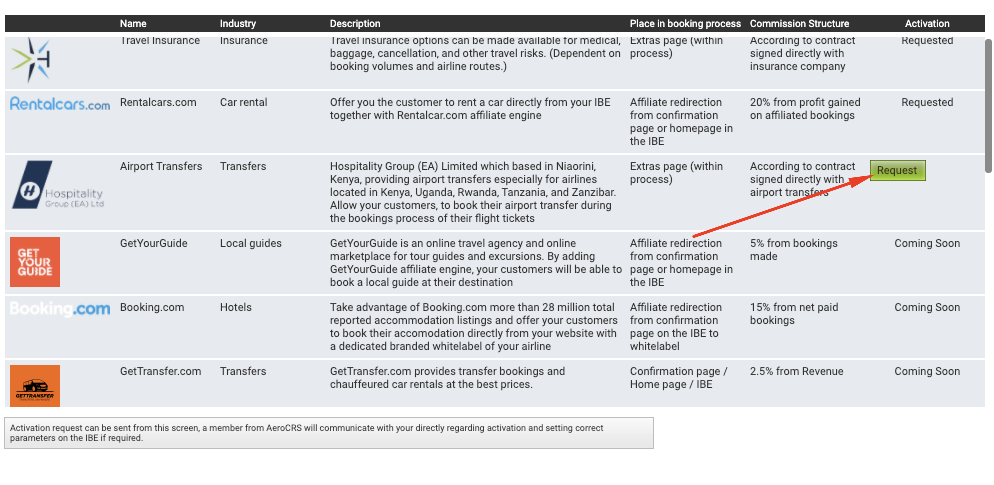 This will send an automated message to our team in order to start the integration process and we will contact you.
Go and check out all our new partners and which one of them can be beneficial for your passengers.