Dear Customers,

We would like to update you on a new improvement in the configuration of ancillary services to be shown specifically for connection flights.
You can activate this option by going to Marketing > Ancillary services and marking the following option: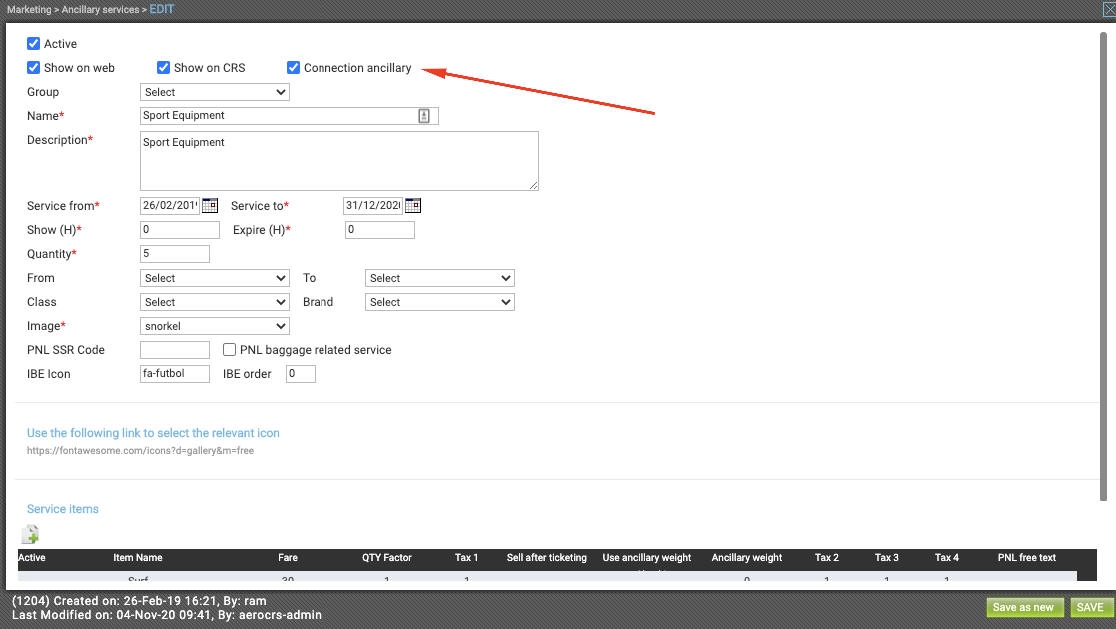 Once this option is marked, only those specific ancillaries will be shown for connection flight (CRS and IBE).
When adding such ancillary, it will be added automatically for both flights and the following alert will appear:

There will not be a need to add the ancillaries per flight separately anymore.
The first ancillary service will be shown with the full price, for the second flight it will be shown in zero.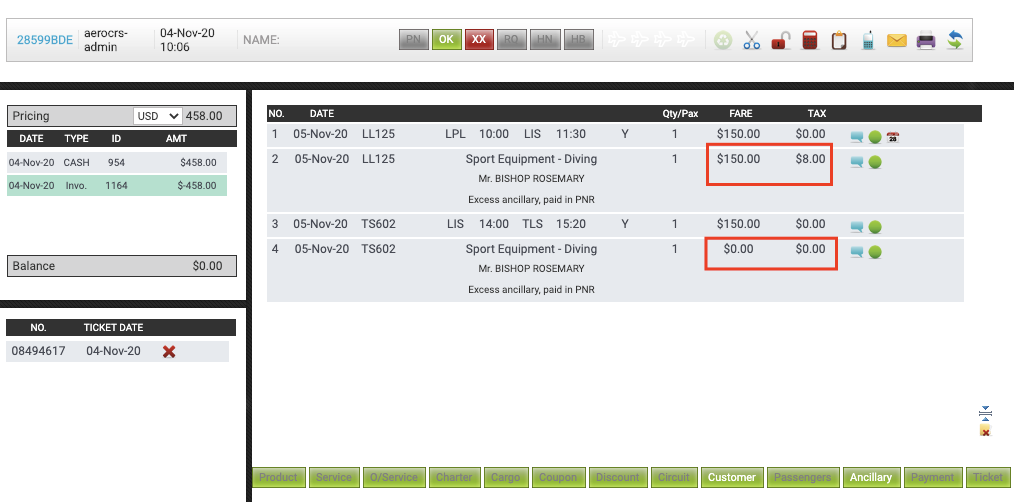 Notice that if you don't mark this option for any of your ancillary services, all the ancillaries will be available for connections.