Dear Customers,

We would like to update you on a new integration to connect scales to the system and weigh the baggage automatically in the check-in process.
Notice that this feature is currently supported with Pensylvannia scales only.
In order to start working with this option, you will need to contact us on Support to activate the relevant users which this feature should be activated, once this is done the following option will be seen in the check-in screen in order to establish a connection with the port of the scale: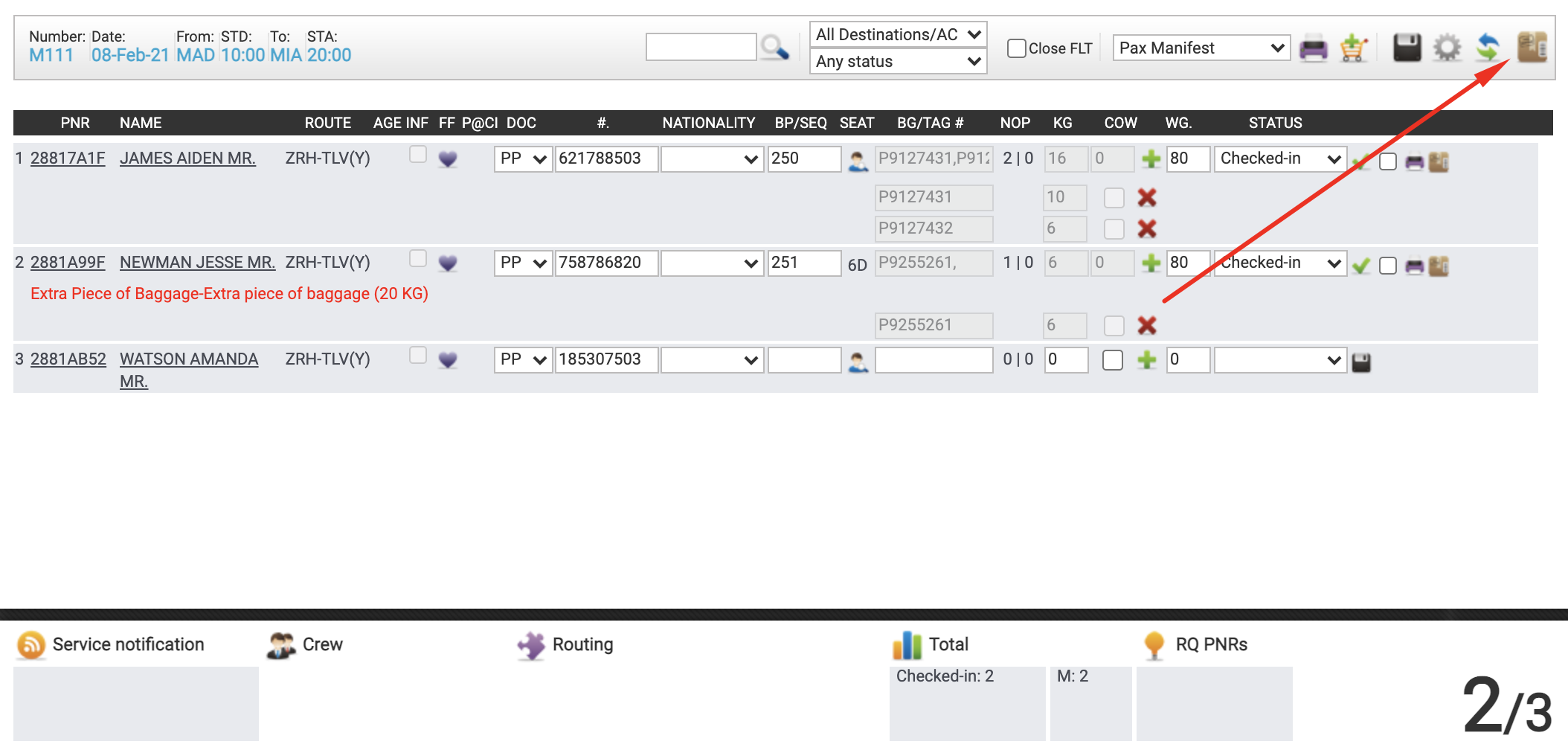 Once you press, a small dialog option will be displayed in order to accomplish the connection to the relevant port of the scale: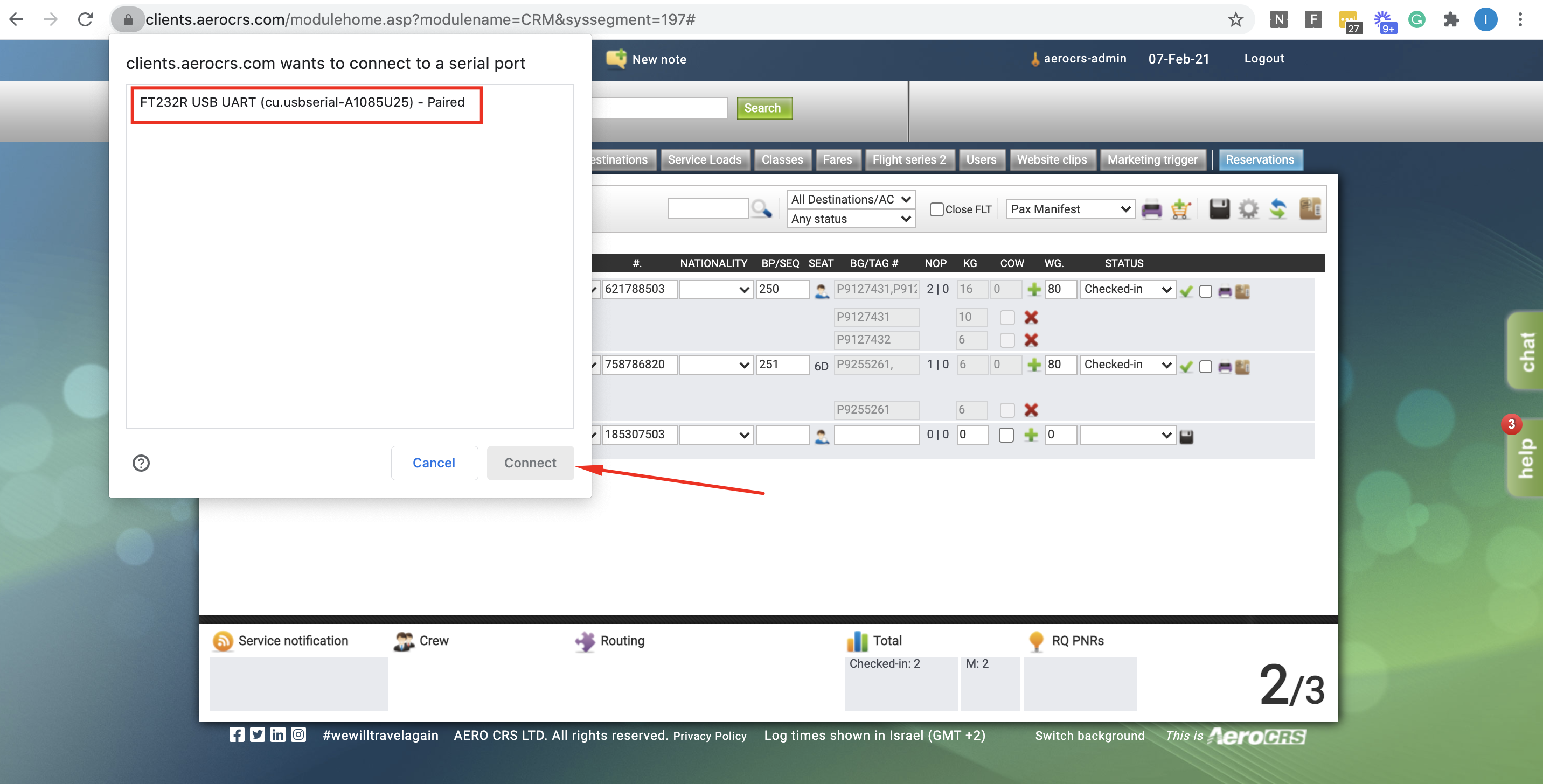 When the connection to the scale is active it will be shown with the orange check icon
: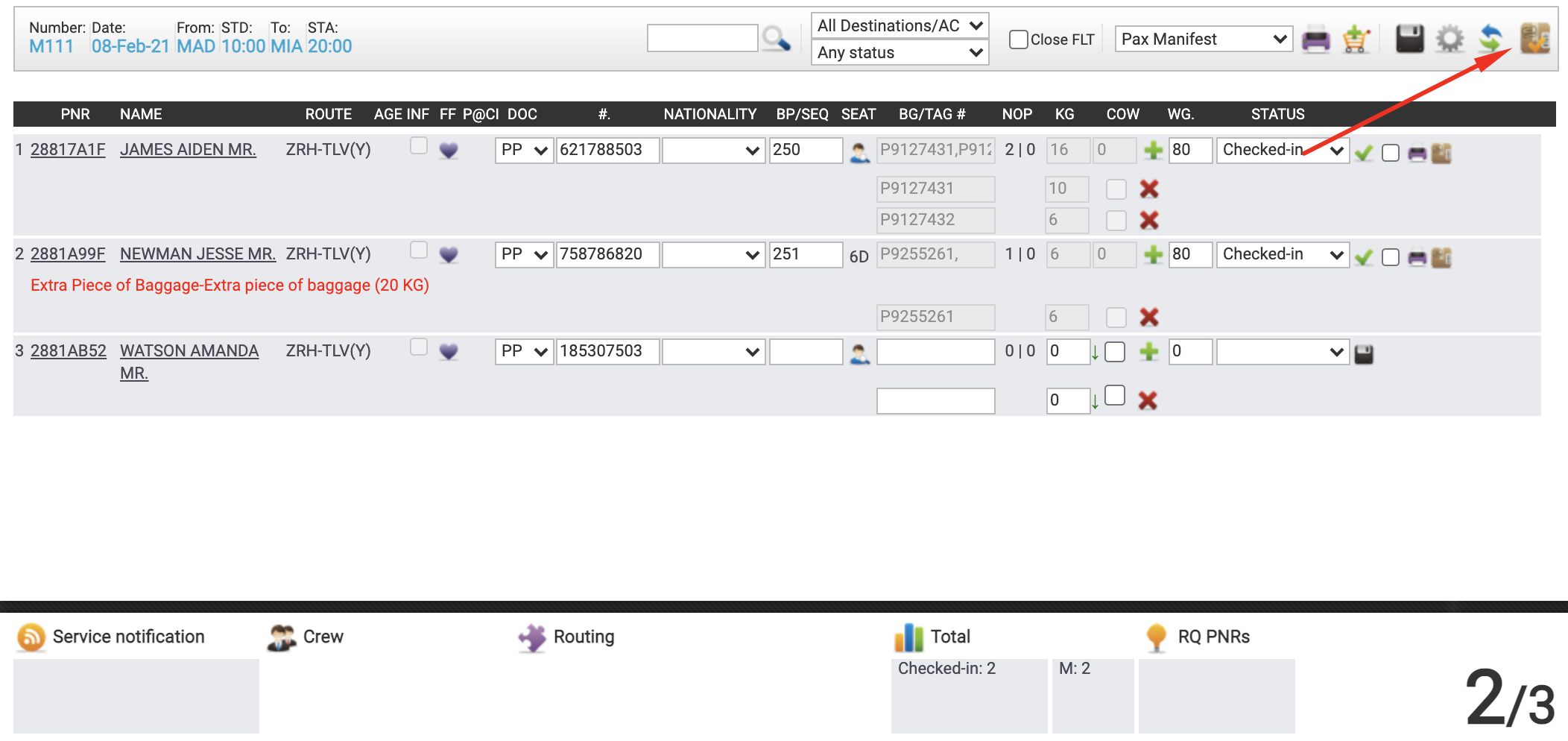 There will be also a small arrow ↓ which user need to press once the baggage has been placed on the scale and this will update the weight immediately: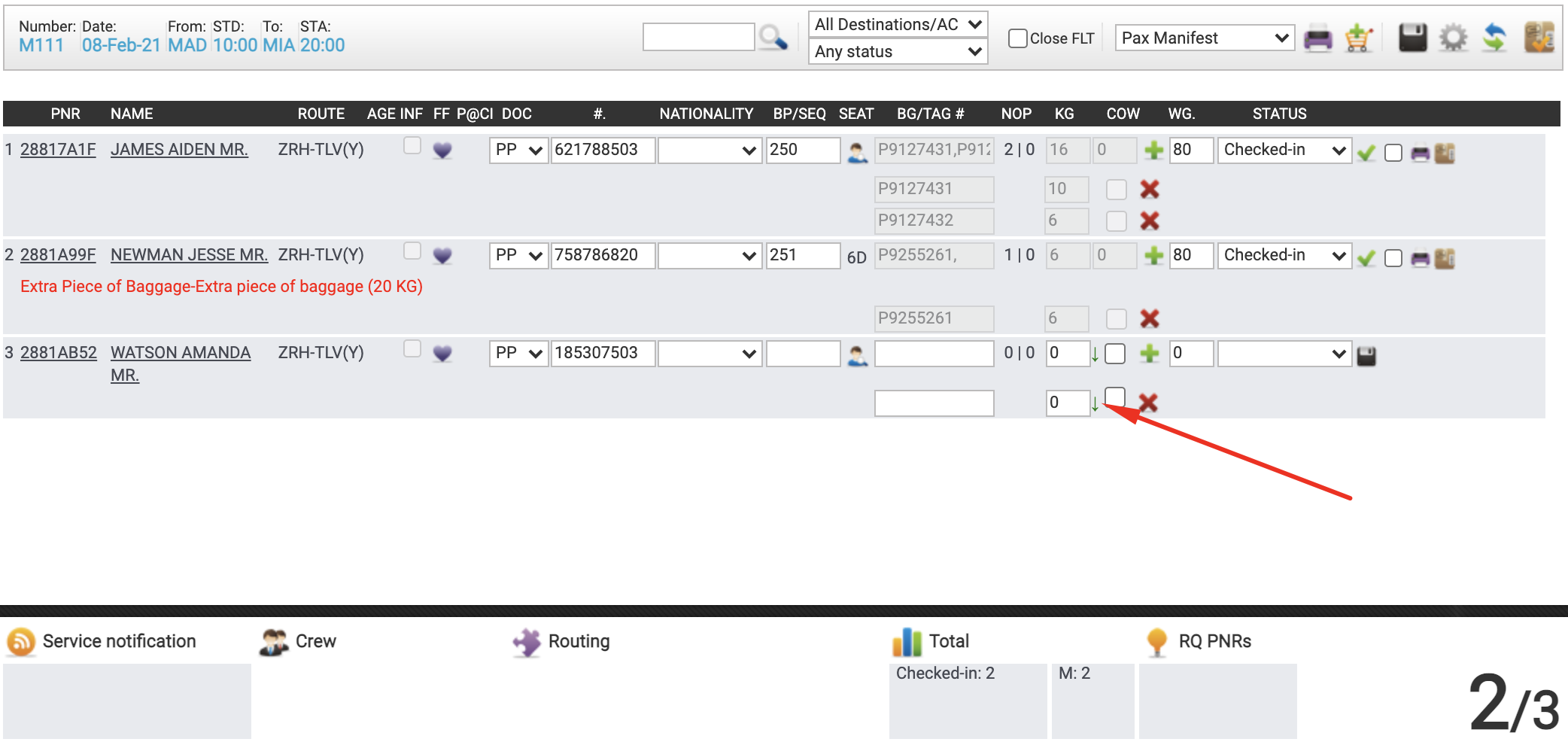 After completing the check-in, users will require to repeat the first step in order to establish the connection with the scale once again.