Dear Customers,
We would like to update you regarding a change done on the rebook option for the MMB feature.
In the new rebook flow, any extra service booked on the original PNR will be canceled during the process and the customer will have to rebook the relevant extras for his new flight/s during the process.
We have added another remark on the amendment request notification message to alert customers about the cancellation of extra services: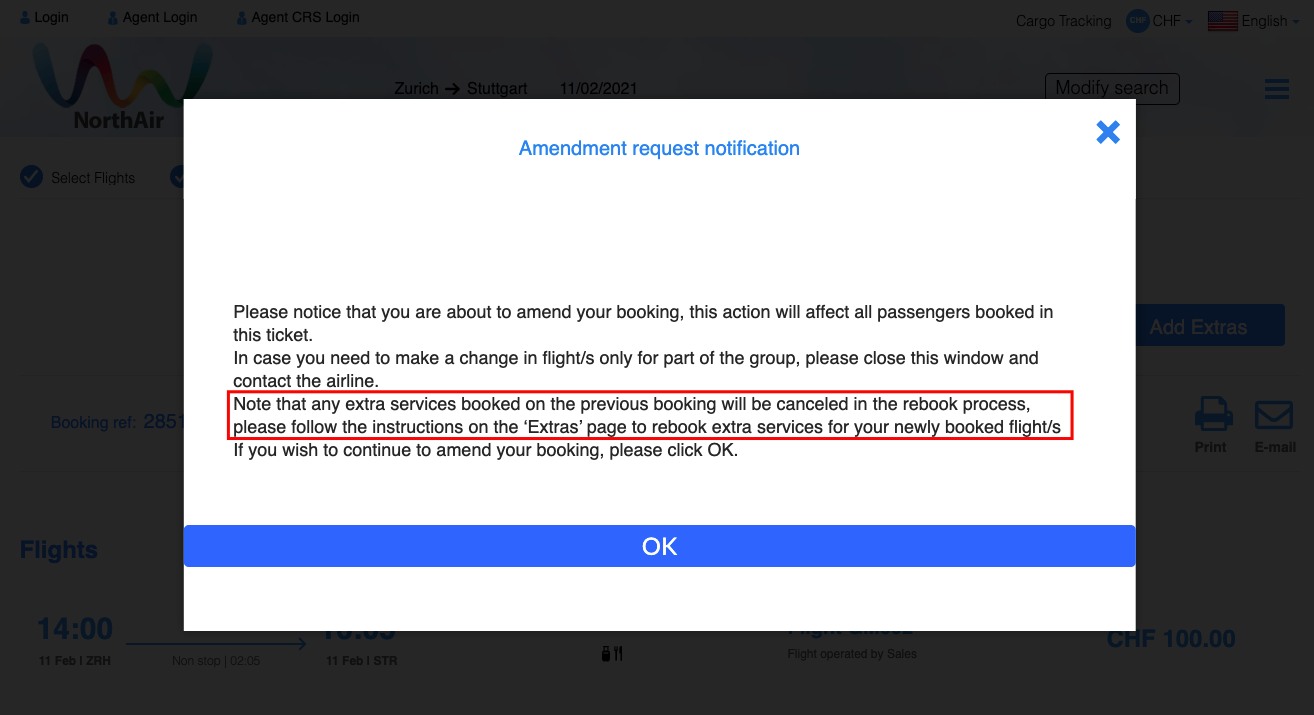 After selecting the new flight/s, the customer will be redirected to a page with the following alert, specifying which services will be canceled and also suggesting the option to rebook the extras for the new flight/s: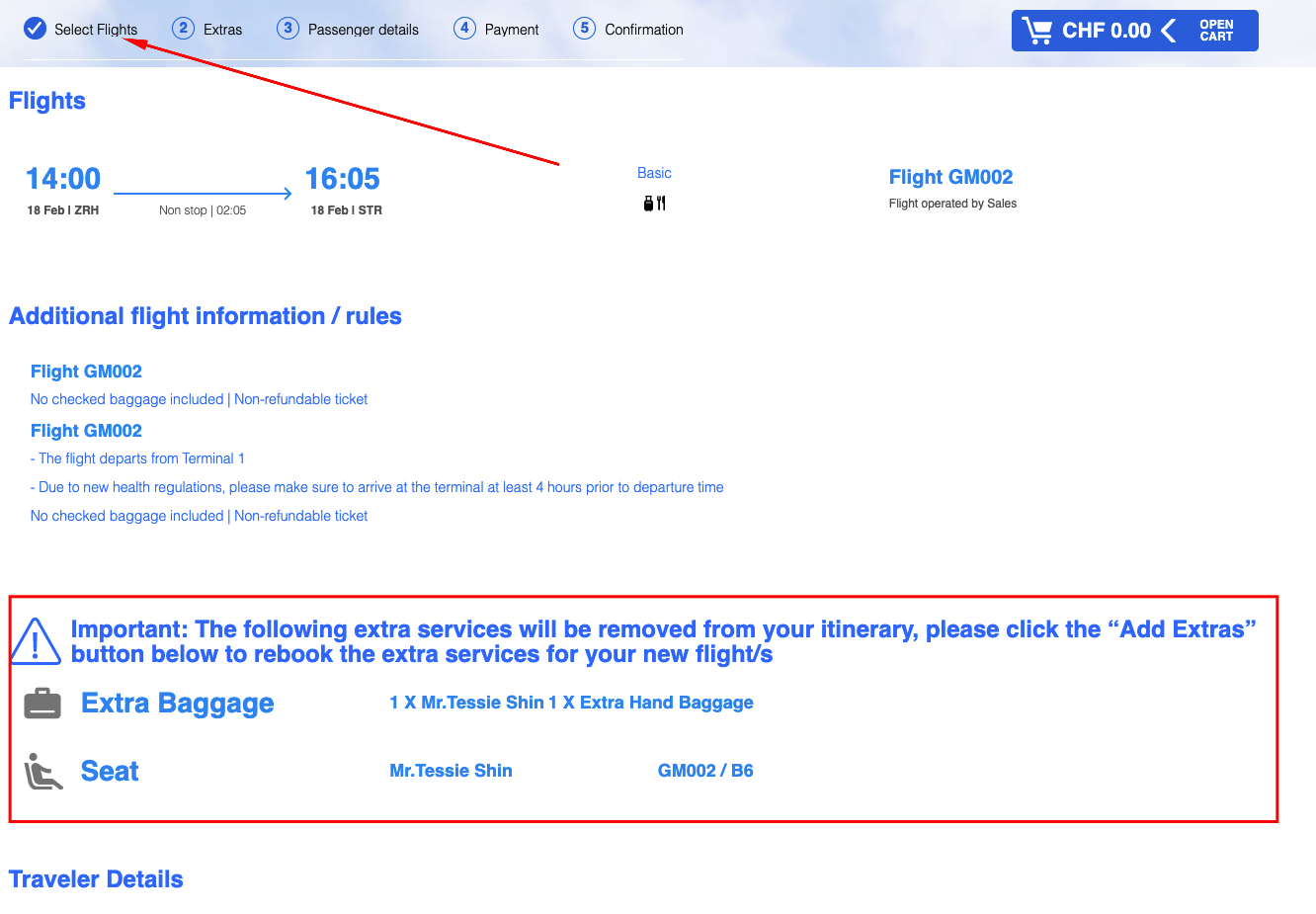 Any refund amounts left in the PNR after the user completes the rebook process will be processed according to the airline policy (Auto-refund to deposit or manual deposit done by airline staff).
All the new text added in this flow can be translated and customized from the 'IBE > Website words' section.